Travel Series: 5 Things to Do in Lisbon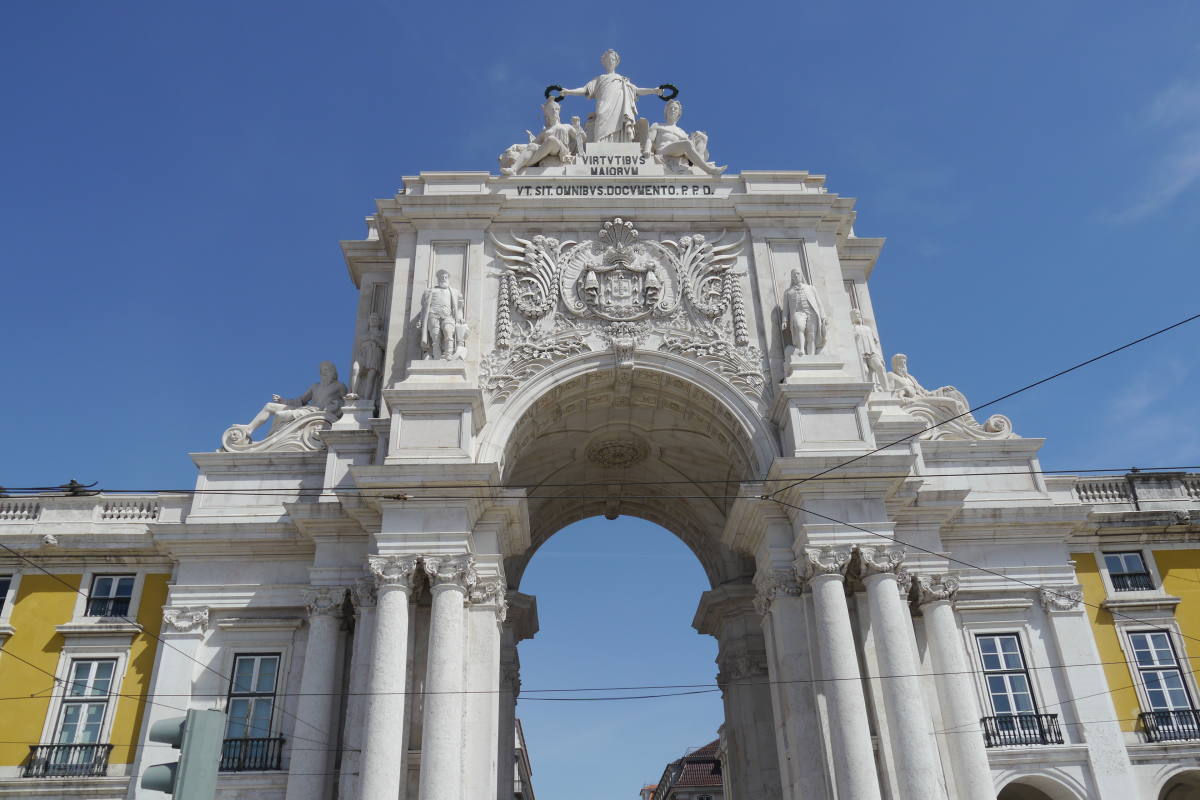 I already mushed over here about how much I fell in love with Lisbon. But seriously, it's the perfect city break in my eyes - it's quirky, cheap, the sun shines a lot and the food is great. And it's really bloody good looking too. I would recommend this city to everyone and I've pulled together my top 5 things to do in Lisbon for anyone who fancies it - I will have my top 5 places to eat in Lisbon up next week!
1) Climb up to Castelo de São Jorge 
This beautiful castle in the Alfama district offers the most spectacular views over the city. Walking the castle walls is a lovely way to spend the afternoon, and if you're lucky you might even catch a glimpse of the peacocks!
2) Visit LX Factory
This is where the creatives hang out in Lisbon - think super cool shops, hip bars and crazy art installations. Set near the Ponte 25 de Abril bridge (kinda similar to the Golden Gate in San Fran!), it's a great place to spend a few hours - I definitely came away feeling inspired, and it really reminded me of Williamsburg in Brooklyn which is one of my fave places!
3) Visit Sintra
Sintra is about half an hour away from Lisbon and it is an incredible place. It's a little village in the hills, complete with colourful fairytale palaces in the clouds and lush gardens. Apparently this is where Walt Disney got his inspiration for the castle in the Magic Kingdom, and you can really see why!
4) Take a seat by the River Tagus
There are lots of little bars and cafes dotted along the River Tagus, making it the perfect place to relax, soak up the sun and take in the beautiful view. We found a little cocktail van selling mojitos and watched the boat race that was on that day - it was the perfect start to our holiday.
5) Explore Belém
Hop on the tram to Belém and explore all it has to offer. Marvel at the Mosteiro dos Jerónimos, take in the view from the Torre de Belém and check out some great art at the Berardo Collection. And obviously you need to pick up some natas from Pastéis de Belém - apparently this cafe near the monastery was the first to start selling the delicious custard tarts that Portugal is famous for.