What I Wore: The Wedding Guest Dress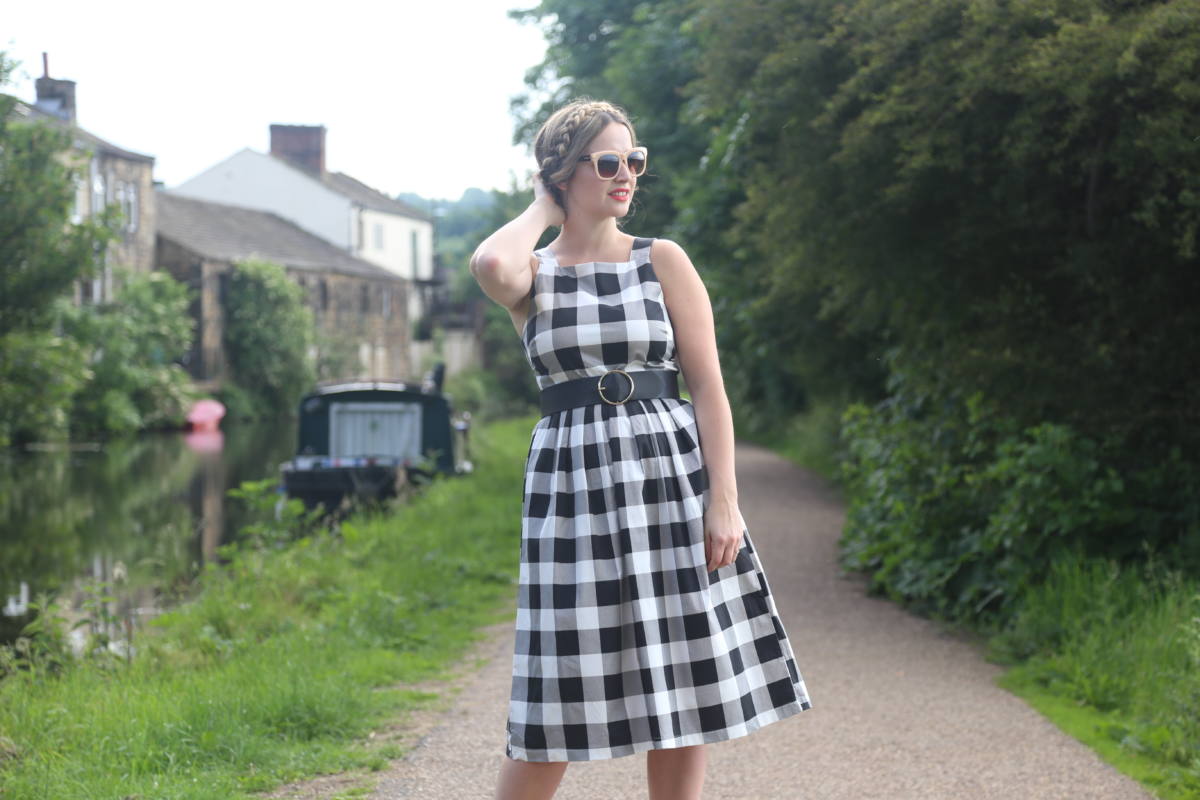 I feel like Sam and I have reached that age where our next few summers are going to be dominated with weddings. We have been to one already this year and have four more to look forward to in the next couple of months. It's so exciting - there's nothing I love more than a good wedding! The first glimpse of the bride's dress, the speeches, the vows, the drunken dancing - I love it all.
The bit I don't always love though is trying to find a suitable wedding guest dress. It's no easy feat - tradition says you should steer clear of certain colours and there's always the fear that you might end up wearing something similar to the bridesmaids. Plus there's the fact that weddings are usually long winded affairs with a lot of sitting down and hours of dancing - comfort is definitely important. And of course then there are the photos that will immortalise whatever you choose to wear for all time - no pressure.
Which is why I was so happy when I found this dress! It's stylish, comfy and timeless - plus I feel very much like me in it, if you know what I mean?! I wore it to Sam's cousin's wedding and got so many compliments on it - and I can confirm it was perfect for twirling around on the dance floor in! It was also a bit of a steal at £45.
Dress - ASOS | Shoes - Topshop (Similar) | Bag - Primark | Sunglasses - Primark | Belt - Primark
The other great thing with this dress is that it really does go with anything - I've paired it here with red shoes and a red lip, but I've also worn it with cerise pink shoes and a silver belt which really worked as well. Being able to mix up the look with different accessories is perfect if you have a few weddings to attend and can't afford to buy a new dress for each.
What do you think? Where do you usually shop for wedding guest dresses? I'm looking to pick up something new for our next wedding, so any tips are much appreciated!