June Round Up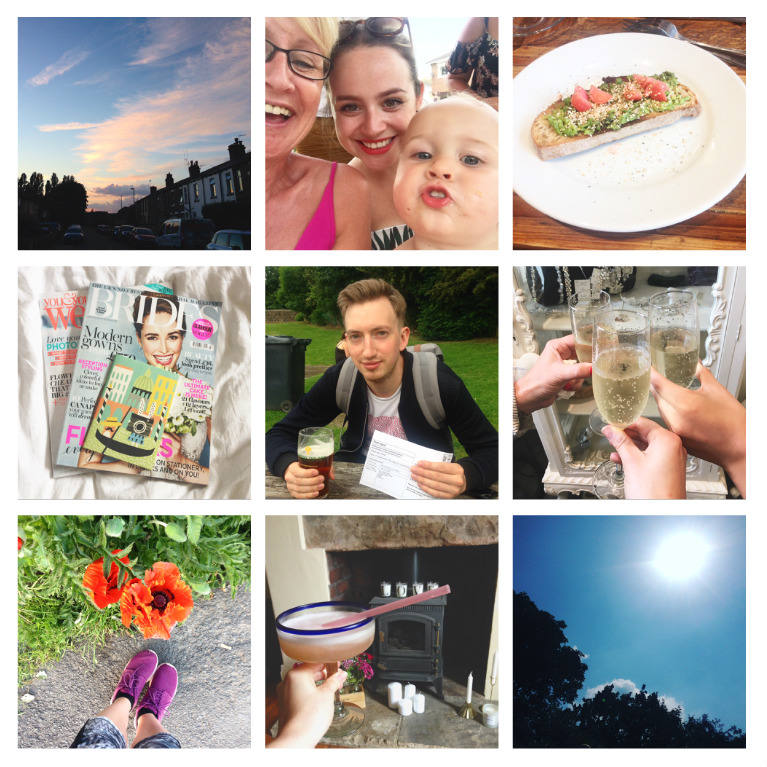 You can follow me on Instagram here.
Enjoying the bursts of sunshine and moaning about the rain.
Hanging out with the family - my favourite thing to do.
Buying my wedding dress - yikes!
Catching up with some of my best best friends.
Spending lots of time in the capital for work.
Meeting some of my fave online pals IRL.
Reading some pretty ace books and feeling inspired.
Revisiting some of my favourite Leeds haunts.
Feeling inspired and full of ideas for this little space.
Stretching along to the Barre3 workouts.
Drinking homemade margaritas and plenty of fizz.
Using my vote and lamenting the result.
Getting lots of things ticked off the wedmin list.
Making our house feel more like a home.
Marvelling at all of the pretty summer sunsets.
Taking walks along the canal in the evenings.
Styling up our fireplace with peonies and candles.
Eating BBQ food, avo on toast and my Mum's roast dinners.
Tidying the garden and enjoying having an outdoor space.