The Magic of Disneyland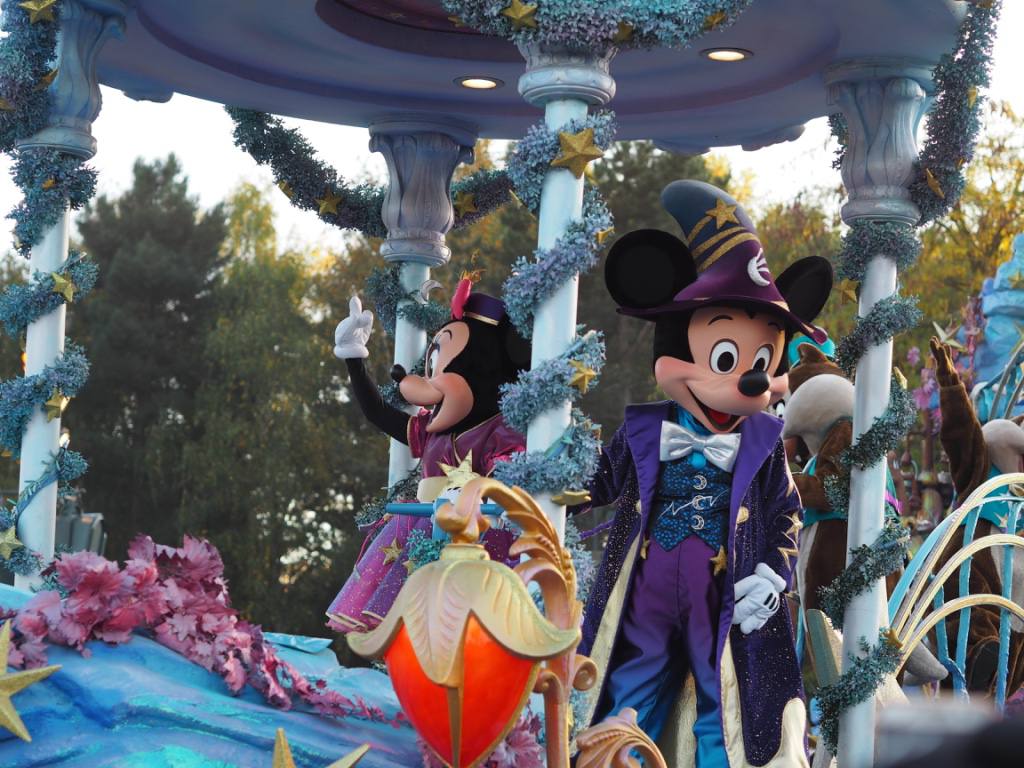 Yesterday I told you all about the 24 hours we spent in Paris, and today I'm going to tell you all about the next part of our trip - Disneyland! We joined most of my family there for a couple of fun-packed days and it was fab. We all knew that it was going to be a difficult week being there without Blossom, and I can't deny that we definitely all had a wobble or two.
But we also made some very happy memories together that I am so grateful for. Seeing the kids' excited faces was just pure magic and I think the trip did us the world of good.
We crammed so much into our few days there - we rode rollercoasters, brunched with Mickey and Minnie, watched parades and shows and fireworks. I honestly believe that Disneyland has something for everyone, whether you're 4 or 64, and we were never stuck for things to do.
Some of the highlights for me were going on the Tower of Terror as many times as possible (definitely the best ride there!), watching the kids' faces light up when we were watching the parade and spending a great evening at Buffalo Bill's Wild West Show. We were also lucky enough to be there for Halloween which made our trip even better - the decorations in the park were simply spectacular.
I'm a huge advocate that adults can have a fab time at Disneyland, but nothing beats visiting with kids. Seeing everything through their eyes made it feel even more magical and my heart burst with joy every time I saw their eyes light up. It made me feel giddy in a way that I haven't felt for a long time and that sort of pure happiness is good for the soul. I'm not sure anywhere else in the world could create that feeling like Disneyland does.
It was so lovely to spend a few days away together with my family. It was lovely to watch them laugh and forget for just a second everything that we have been through. And it was lovely to remember our beautiful Blossom together. She was never far from our mind the whole time we were there and we did our best to show her just how much we were thinking about her and missing her.
During a quiet moment on Wednesday afternoon we each released a balloon for her. We wrote messages and attached them to the balloons, and watched them sail up high in front of the castle. It was such a moving sight and almost immediately after, the grey sky became golden, just for a few moments. It was like a little hug, a ray of sunshine from our gorgeous girl to let us know she was watching. She sent us so many little signs that week that I just know she was there with us, enjoying it all.
We had such a lovely time in Disneyland and I am so grateful that Sam and I got to share this experience with my family. I honestly think that as hard this trip was, a little bit of Disney magic was just what we needed.
Because who could fail to be positive in the happiest place on earth?