4 Pieces Of Jewellery I'm Loving At The Moment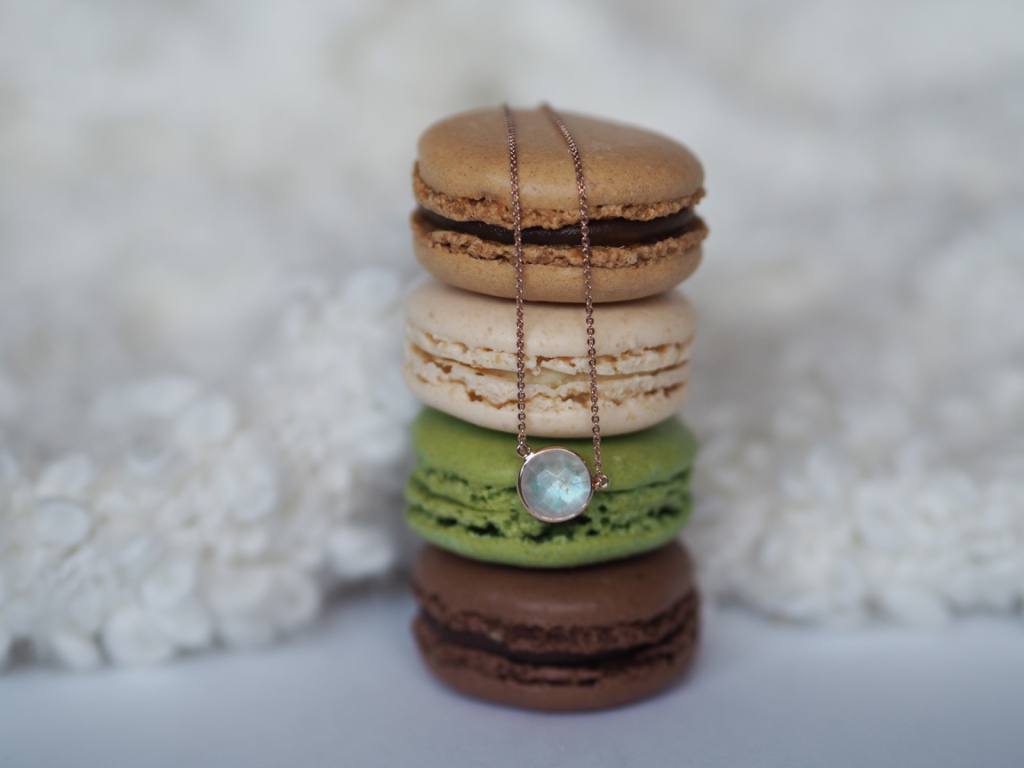 Before I start I must admit that I really struggled to take these photos without drooling over the macarons - I definitely inhaled them within about 2.5 seconds off finishing this shoot! Today's post is all about the pieces of jewellery that I'm loving at the moment. I seem to be going through a dainty and delicate phase after years of loving statement necklaces and blingy earrings and I can't get enough of these pretty, understated pieces.
First up is this gorgeous necklace from Accessorize. It's from their Z for Accessorize range which is full of lots of pretty gold and rose gold plated pieces. They're all really delicate and sparkly and I want pretty much everything!
This necklace really caught my eye and I'm so glad I picked it up - I love how the star dangles from the tip of the moon, and it looks great when worn with a blouse of v neck t-shirt. I always get loads of compliments whenever I wear it.
Next up are a couple of pretty rose gold pieces from Gemporia. I love love love this ring so much - I think the shape is really unusual and the purple tanzanite stones are so sparkly and eye catching. It's the perfect bit of jewellery for subtly jazzing up an outfit.
This necklace is my current everyday go to - the moonstone pendant means that it goes with pretty much everything and the rose gold adds a nice girly feminine touch too.
Last but my certainly no means least is this stunning bracelet from Brown's. I have been wearing this loads recently and have had so many lovely comments about it - it's so pretty and delicate that everyone seems to love it!
I think this would make such a lovely Christmas gift for any ladies in your life - it came presented in a beautiful box which made it feel that little bit more special and it really is a gorgeous piece of jewellery.
*Some of these pieces were gifted to me in return for a feature on this blog. However, I bloody love them all and can't stop wearing them!