10 favourites this week (#104)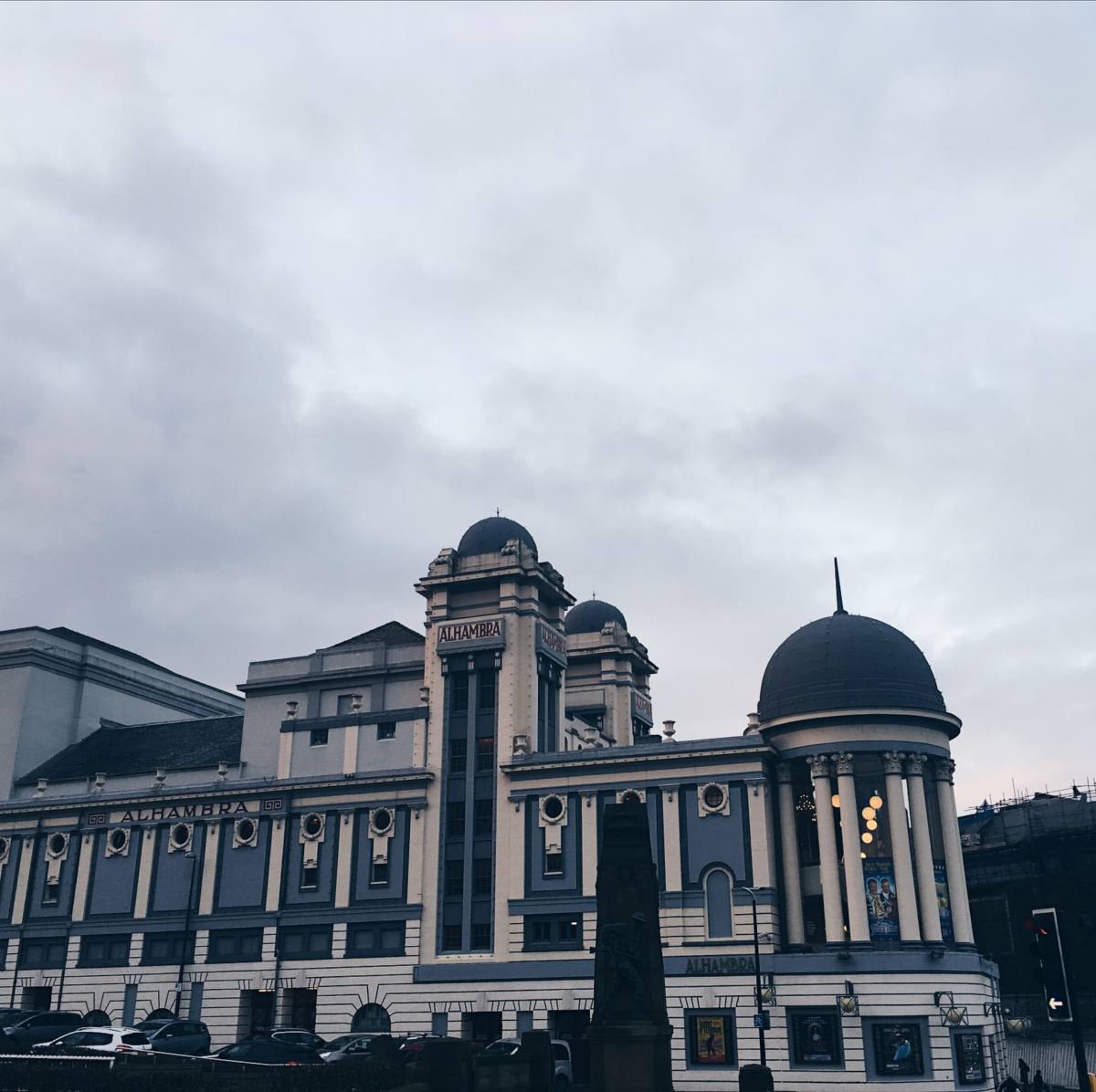 Happy Monday folks! I am feeling surprisingly chipper considering it's January and cold and, well, Monday. It probably has a lot to do with the fact that I've had a pretty ACE week and I have lots to look forward to over the next 7 days too. Who says January has to suck?
Here are my 10 favourites this week...
1) Being shortlisted for a UK Blog Award
The week got off to an amazing start when I found out I was shortlisted for a UK Blog Award! I'm a finalist in the lifestyle category and I couldn't be more chuffed. Thank you SO MUCH to everyone who voted for me - I really do love writing this blog and knowing that you lot enjoy reading it is the best feeling in the world!!! Roll on the 21st of April for the awards ceremony...
2) Wedding suit shopping
Sam and I put the bank holiday Monday to good use and headed to the Trafford Centre to do some wedding shopping. We ended up finding and buying a suit for Sam and we also tried some wedding rings on which gave us a better idea of what we want, so it was a pretty productive day! Plus we had a very yummy lunch at Carluccio's, complete with ALL the pasta and prosecco.
3) Getting back in the kitchen
This week I have been really enjoying getting back in the kitchen and whipping up some home cooked food for the first time in AGES. I made Rosie's epic fish tacos (which were, as promised, EPIC), Ella's super yummy chickpea and quinoa curry and many a stir fry. Who said January food had to be boring?
4) A steak lunch with my team
On Thursday afternoon my team and I took a trip to Blackhouse for a very yummy steak lunch! They have 50% off food for all of January which meant that I got to eat a super tasty rump steak for only a tenner. Bargainous AND delicious - I'll definitely be back before February rolls around.
5) Trying some new classes at the gym
I've been going to the gym for a couple of months now and have been enjoying it, but this week I decided to mix it up and try some new classes. I tried out Pilates and Body Pump and thoroughly enjoyed them both (even though my muscles do still feel a bit like lead 3 days later...)
6) A very lovey Saturday morning
I got my weekend off to a really great start by having some quality me time. I took myself off for a swim, followed up by some chilling out in the sauna and steam room which was much needed! I then hung out in the gym cafe for a while, enjoying a green juice and coffee and catching up on blog work. It was such a fab way to start the day and I definitely need to do it more often.
7) Booking a trip to visit my bestie
One of the things I really want to do more of this year is spending time with friends - either here in Leeds or visiting them wherever they're dotted around the country. This week I booked a trip to Norfolk in February to go and visit one of my oldest, besets friends, Fiona - I can't wait to see her!
 8) A trip to the National Media Museum
On Saturday afternoon Sam and I visited the National Media Museum in Bradford and oh my god, it's SO COOL. I don't know why we've never been before but we both thoroughly enjoyed it. They have exhibits about the internet and photography (a blogger's dream come true) as well as animation, TV and computer games. Plus it's free - definitely one to visit if you're ever in Yorkshire.
9) Watching Rogue 1
We finally got round to watching Rogue 1 this weekend and I'm SO glad we did - it was EPIC! I enjoyed it so much more than the usual Star Wars movies and it gave me all the good feels. I thought Felicity Jones did an awesome job - it was so refreshing to watch a film with such a strong female lead. Plus it was very visually stunning - a must see!
10) A super productive Sunday
We had a super productive day yesterday - we cleaned our house from top to bottom (even all of those annoying jobs like hoovering behind the sofas and reorganising the kitchen cupboards) and then did some batch cooking of healthy meals to fill the freezer. They say a Sunday well spent brings a week of content, so here's hoping!
How has your week been? What have you been up to?