The Interesting Women Interview (#7) - Hayley Rubery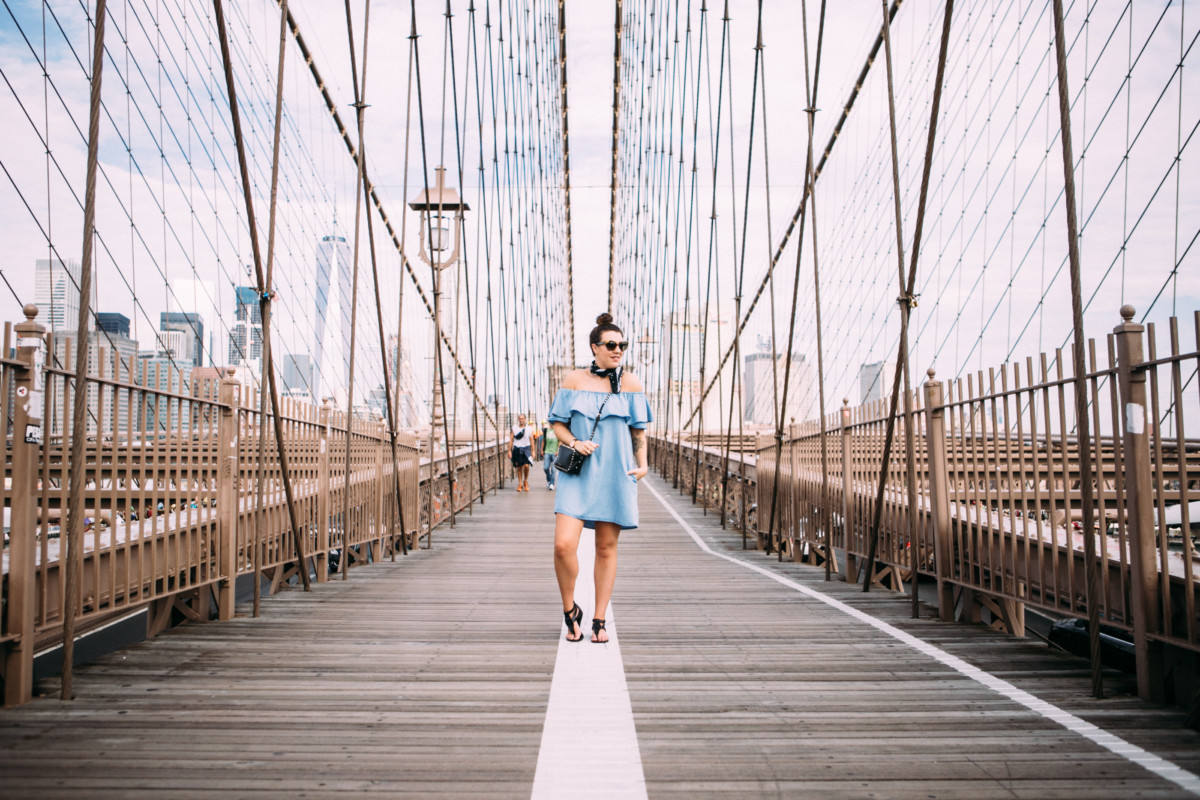 My god I'm glad this series is back - I swear there is no better way to get your motivation flowing than by chatting to some mega inspirational babes! I've got some really great interviews to share with over the next few weeks and I hope you enjoy them half as much as I do. Today I'm chatting to quite possibly the nicest gal on the internet - the lovely Hayley Rubery. Hayley runs the luxury lifestyle platform, Frock Me I'm Famous, producing content on a variety of topics from travel to fashion to careers. She is positive, bubbly and a real champion for other women in the industry. In this interview we talked about dealing with life's challenges, changing direction and travelling the world - enjoy!
1) Hey Hayley! I'm sure many of my readers will recognise you and your fab blog, Frock Me I'm Famous, but for those who don't can you tell us a little bit about yourself?
Yes of course! I started my blog nearly 6 years ago whilst I was at university, I set it up as a hobby in my bedroom and used to blog about my internships and budget fashion buys (being a student and all!), and it kind of just went from there really. It massively just started out as an online diary - I'm sure with only about 30 people reading it per month but it's now turned into my full time job. My main focus was always fashion but now it's merged over to travel, even though I always try to keep fashion and lifestyle a big part of what I do.
2) I've been following your blog for ages now and have been so in awe of how you've grown it into a full time business over the past few years. Was it always your plan to run your own business?
Thank you! Definitely not, even now it still feels so surreal that it's my full time job! I was working in PR and running my blog alongside for around 2 years then it just became too much, I was attending events after work most evenings and blogging over the weekend, which massively compromised time with my friends and family and I just knew something had to give. I got to the point where I couldn't keep doing both so I decided to make the jump and go full time, it was such a scary decision but it's really paying off, which I'm forever grateful for!
3) FMIF has diversified so much in the last year or so and you now have a team of writers working with you. Where do you see it going over the next few years? Do you have any big plans or dreams?
It really has! Like I said it initially started out mainly fashion but travel is a huge concept for us and having just got through to the finals in the UK Blog Awards for best Travel Company I definitely see travel shaping the future for FMIF. Myself and the team will be working super hard to create more travel content this year and moving forward, that's our biggest goal right now! As for the future, who knows? I never try to look or plan too far ahead as I've learnt in life that anything can happen and small things can change the path you're on. So I just try to live for now, as long as I'm happy with the content we're producing now and my readers are too; that's good enough for me!
4) One of the things I love most about you is that you are such a positive force online. How important is it to you to spread positivity and how do you stay upbeat when life throws it's inevitable challenges?
Ah thank you! I'm definitely a glass half full kind of girl and will always try to see the best in any situation, no matter how shit it is. Of course I have bad days like everyone else and I've had my fair share of bad times thrown at me, but that's why I love having a blog - it's like an outlet for me, I can tell you guys how I'm feeling as I know so many of you would have felt the same at some point in your life. I documented a bad break up on my blog and it feels so overwhelming that so many of you followed my journey and bounced back with me, if the stories I share can help someone in some way then that it kind of why I do this; to empower and be a positive influence to my lovely readers AKA mega babes!
5) If you weren't running your own business, what do you think you would be doing? What career did you always dream of having?
I used to work in PR for a beauty agency and carried out lots of internships and fashion brands, I think I would be working in social media or PR in someway. I think that through my love of travel I may have merged over to the travel side, running their social channels or maybe even have set up my own agency? My interests have always been on the digital side so not too dissimilar from what I do now I guess!
6) What is the best piece of career advice you've been given? And what is the biggest lesson you've learnt in your own career?
The best piece of advice I've been given was from my dad to get a good accountant, haha! It's one of those things that I just never would have considered, I'm super creative and love to blog but oh my god I'm so useless when it comes to accounts and admin, so to anyone who is looking to go full time - definitely get a good accountant to help you out with tax returns and general advice! The biggest lesson I've learnt is that nothing is set in stone, it's okay to take a different path if that's what your heart desires. I remember when I started blogging in mainly fashion and beauty but I started writing about my travels and holidays and wanted to expand into travel but I almost felt like I couldn't because I was a 'fashion blogger' not travel. It was then that actually I work for myself, there isn't anyone to tell me I'm doing this right or wrong, so I decided to go with my gut and merge into travel and it was honestly one of the best things I ever did! I would honestly say just go with what feels right to you, there is no handbook to blogging, we're all just kind of winging it!
7) Who inspires you? Both in a career sense and in a personal one?
Ooooh SO many people! In my personal life, my best friend and my boyfriend! My best friend is one of the most amazing people I've ever met and she inspires me to be a better person every single day. My boyfriend is my absolute rock, he's great for discussing any ideas or anything that's worrying me, he's a great listener and always supports me whatever I decide to do; it's so nice to know that he has my back! In terms of my career, there are a tonne of bloggers who I look up to; some are close friends and some I've never met but aspire to be like one day. I would say Ellie from The Elle Next Door because she's my closest blogging friend and also one of the nicest girls I've ever actually met - she works so hard and inspires me to push myself harder! In terms of content, I adore everything that Ohh Couture, Lydia Elise Millen and In The Frow produce… #BloggerGoals?!
8) Lastly, what are you really looking forward to in 2017?
Travelling! Last year I set up a plan to travel 12 countries in 12 months but actually exceeded that and ended up travelling to 15 destinations. It was the craziest yet most wonderful year, and I look forward to hopefully travelling just as much this year, although this year I would like to put the breaks on a tad so I can really enjoy every experience rather than barely having time to re pack my suitcase between trips. This year I'm also looking forward to embarking on some solo travel trips and have just booked a 6 day solo trip to NYC next month which I'm so excited for! I also can't wait to meet some lovely blogger babes that I've never met (I.e YOU!) and work with some awesome brands - both new and old, it's such a wonderful feeling collaborating with brands I could only ever have dreamed about working with! Here's to 2017 my love!
Check out Hayley's website Frock Me I'm Famous and be sure to follow her many travels on Instagram @frockmeimfamous!