10 favourites this week (#115)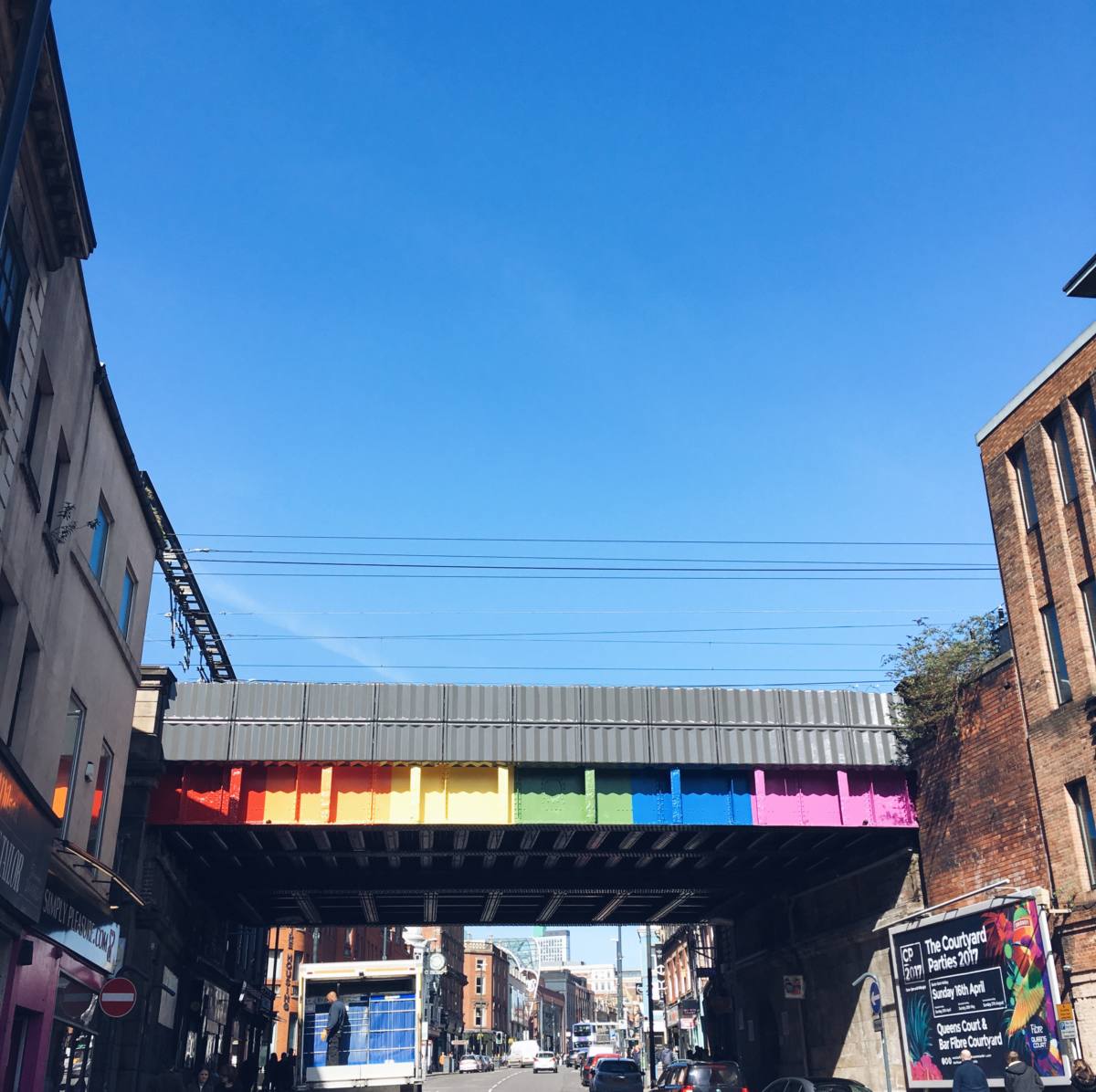 Happy Monday everyone! Hasn't the weather this weekend been glorious? I feel like it has put everyone in the UK in the happiest mood ever. It feels like just what we all needed after a particularly crappy week. What did you all get up to at the weekend? I hope you all managed to make the most of the sunshine - I certainly did! Here are my 10 favourites this week...
1) Buying some new honeymoon goodies
With the wedding fast approaching (it's less than 3 months now, yikes!), I've been stocking up on some bits and pieces for our honeymoon. I've picked up some gorgeous things this week, including a couple of summer dresses from Primark and some gorgeous espadrilles from ASOS. Would you guys be interested in seeing a bit of a honeymoon haul on YouTube? Let me know and I'll film it if it's something you'd enjoy watching!
2) Watching Beauty and the Beast
On Tuesday evening Sam and I had a bit of a date night. We went to Nandos for dinner before heading across to Everyman Cinema to watch the new live action version of Beauty and the Beast. I've been lucky enough to see a couple of clips of this film at work over the past few months, so I knew I was going to love it, but I wasn't prepared for how much! It was simply perfect and had me crying and singing along all the way through.
3) Sam's album launch
Some of you might know that my lovely other half is a musician and I think I've mentioned before on here that he's been working hard on some new stuff for a couple of years now. This week he announced his debut album and I'm not sure I could be any prouder of him. Not only has the announcement had a great reception, he also got a little play on Radio 1 by Huw Stephens (around 2 hours 38 minutes in if you wanna listen!). I know that there's so much more good stuff to come and I can't wait to celebrate it all together.
4) Feeling slimmer
Okay, a bit of a superficial one here, but one that has been making me feel much more comfortable in myself. A couple of weeks ago I vowed to be a little bit healthier - nothing drastic, just more fruit and veggies and more movement (mainly through walking) and it's been working. As of this week I'm now half  a stone lighter than I was at the beginning of the month and my clothes are fitting a lot better. It's a small thing, but one that has made me feel more confident, especially as the warm weather approaches!
5) Family Friday night
On Friday night Sam and I headed home to my parent's house after work for a lovely family evening. Mum had bought a Super 8 film projector and we watched some old cinefilms that we had found in my grandparents house - it was fab to see what my Mum was like as a little girl and it made me really happy to see some videos of my Nan that I've never seen before. We had such a good laugh at all the old seventies fashion too!
6) Glorious sunshine
Okay, I couldn't write this week's favourites without giving a little nod to this GLORIOUS weather! Hasn't it been just blissful this weekend? There's something about blue skies and light evenings that just makes me feel so much happier and more content, and feeling the sunshine on my face yesterday was so so good. It even coaxed my freckles back out again! Long may it continue.
7) A fab day at Blackpool
On Saturday Sam and I decided to make the most of the good weather and took my little cousins to Blackpool for the day. We got wristbands for the Pleasure Beach (which was awesome for kids by the way!) and rode loads of fun rides in the sunshine, before heading for a walk along the pier and some hard earned fish and chips. It was such a lovely way to spend the day and made me feel even more excited for the summer.
8) Delivering flowers to lovely mums
My family run a floristry business, so every Mother's Day we all get roped in to helping out and delivering bouquets. It's such a fun job to do - who wouldn't love knocking on doors and making lots of lovely mums smile by handing them a gorgeous bouquet of flowers?! It put me in such a lovely mood and was the perfect start to Sunday.
9) Catching up with my Nan
After we'd finished our deliveries, Sam and I headed over to see my Nan to take over her card and pressies and have a good old catch up. I've said it before on this blog, but nothing puts me in a better mood than putting the world to rights with my Nan over a cup of tea and a slice of cake - she really is the lynchpin of our family and I feel so lucky that she is ours.
10) Celebrating my lovely Mum
Of course I couldn't write this week's favourites without a nod to my own lovely Mum. It was so nice to spend yesterday celebrating her and all of her wonderfulness, and the fact that the sun was shining made it all the better. We all sat in the garden all day, drinking wine, eating a yummy roast dinner and laughing our heads off. It was so lovely and again, made feel so incredibly lucky that I have the family that I do.