The Interesting Women Interview (#10): Alice Reeves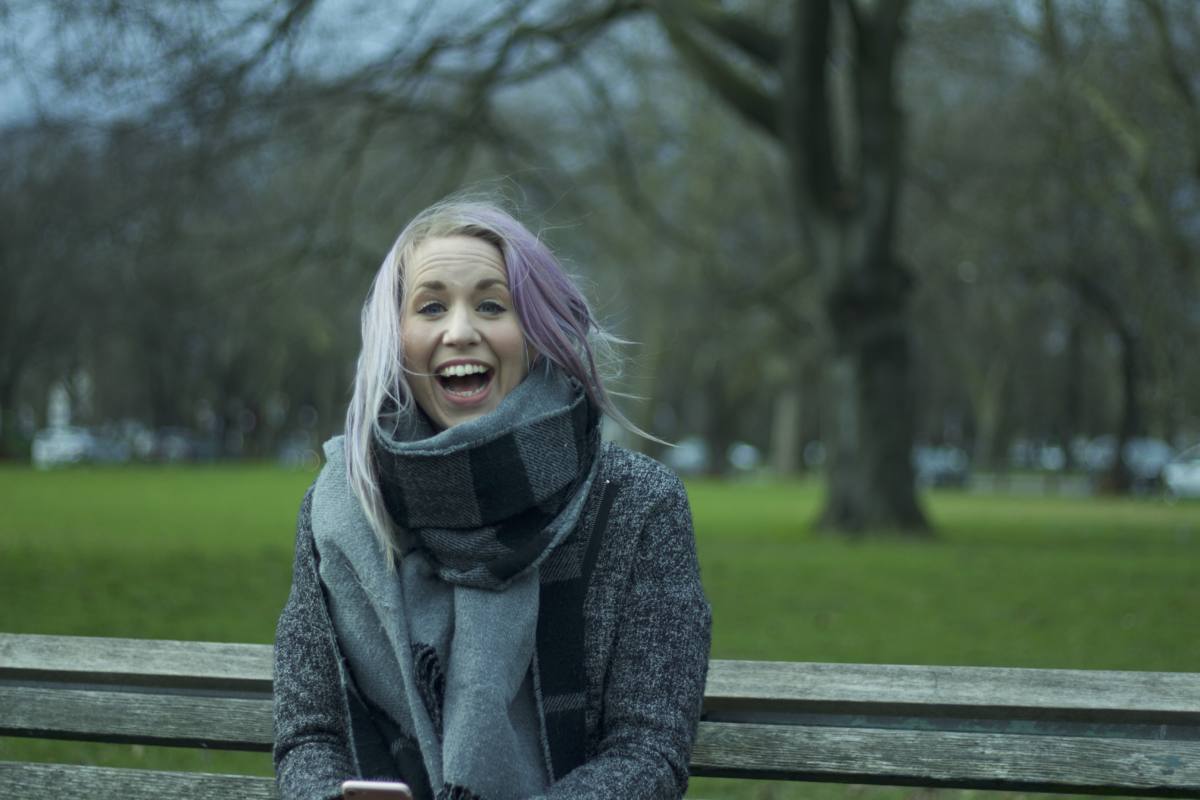 It's been a really long time since I've shared an Interesting Women Interview post, but I think you'll agree that today's one is worth the wait! I was first introduced to Alice Reeves by the lovely Jo, and as soon as I saw all of the ace stuff she was up to, I knew I had to interview her. Alice not only runs her own digital marketing business, she also writes a blog, publishes books for children and has recently founded a brilliant social enterprise too. It makes me tired just thinking about it!
We spoke about juggling multiple projects, following your passions and running a business with meaning - enjoy...
1) Hi Alice! So before we get started, why don't you tell us a little bit about yourself?
I'm a digital marketing consultant and I've lived in Brighton for 12 years. I moved here to study English Literature at University of Sussex and I've never left because this city is awesome! I've been fascinated by dinosaurs since I saw Jurassic Park as a kid, and I'm a total Doctor Who geek (I even have a Gallifreyan tattoo). I also run, do yoga, and have recently started taking pole fitness lessons which I think is quite possibly the most fun exercise in the world. Oh, and I have pink hair right now which I'm very much enjoying.
2) So, as well as running your own business, The Joyful Web, you also have a lot of epic side projects on the go - how do you juggle everything? Do you have any tips to share with my readers?
I've never had a shortage of ideas and I tend to get really excited by new projects and want to do everything all at once. It's great fun but I have to be aware of my tendency to take on too much and overwhelm myself. Since going freelance I've had to get a LOT stricter with planning my time. So, my number one tip would be to schedule absolutely everything you need to do into your week to check you actually have enough time to do everything you want to do. That includes your social life, spending time with family, activities, holidays, even relaxation time. If you can't fit it all in while still allowing yourself time to sleep, you're doing too much! Another big tip is don't be afraid to say no, people will understand. Save your time for what's most important to you because it's the most precious thing you have. I've discovered that there are a surprising number of hours in the day when you're doing something you're passionate about, but you still have to be realistic. It's easy to waste time scrolling Facebook or playing around with Snapchat or generally faffing about (I'm totally a natural faffer) but when I have a plan and a to-do list it's easier get my head down and get on.
3) You recently founded BelongCon, a series of events, meet-ups, and discussions about acceptance, community, and belonging. What inspired you to start the community?
I've battled with anxiety and depression in various manifestations for the last 17 years and there were periods of time where I convinced myself that I was totally alone, and that nobody would understand what I'm going through. Of course, that wasn't true. I realised that there must be other people in the world like me that turn inwards and isolate themselves when they feel anxious or depressed – and yet that's the worst thing you can possibly do. What's always brought me out of my head and back into the world again was finding communities to belong to, and working towards something I enjoyed whether that was training for a half marathon, running a radio station, or being part of a local writers' group. BelongCon came about as an idea to create a movement that helps everyone find their belonging in the world and show people that they're never alone in the way they feel or in what matters to them. With all the things going on in the world right now it's easy to feel hopeless and disempowered – but if we all take action towards creating the type of world we want to live in then that's the world we'll eventually create. It's when we put up barriers and distance ourselves from each other that nothing happens. This movement is a catalyst for an accepting world that works towards supporting each other in finding our belonging.
4) I love that all of your business and side projects have a greater meaning and purpose sitting behind them - what other socially driven businesses are you a fan of?
I'm a massive fan of Airbnb, almost to the point of being evangelical about their marketing. Their tagline is "Belong Anywhere" which obviously resonates with what I'm up to and they've always been driven by building a global community of people. Their We Accept campaign is incredible and was set up as a response to some members of their community who had experienced discrimination. They implemented a new agreement which all community members (hosts and guests) now have to sign that promises not to discriminate against others on any grounds. The over-arching campaign goal is to provide short-term housing for 100,000 people in need over the next five years by asking their community of hosts to volunteer to share their homes.
The people they're aiming to help include refugees, disaster survivors, and relief workers, providing them with places that they will "feel connected, respected, and a part of a community again." The company has also pledged to donate $4 million to the International Rescue Committee to help cases where entire populations have no space to belong. I think that's amazing, and shows how much of a difference socially-driven businesses have the power to make to peoples' lives.
5) Your passion and drive for your work is something that really inspires me. Have you always known what you wanted to do career wise?
Not at all, social media marketing didn't even exist when I left university so there's no way I could have planned this as a career! I always thought I would be a journalist or editor, perhaps even an English teacher – then I sort of stumbled into marketing, and found I was really good at it. Various projects have evolved from digital marketing over the years including my blog The Gluten-Free Dining Guide which I started to help other people with a gluten intolerance or allergy to discover places to eat. I've also published four socially-conscious children's books under Truth & Tails after meeting awesome illustrator (and now my friend and business partner) Phoebe Kirk – and now BelongCon is starting. When something is important to me and gets me excited, I run with the idea and see what happens. Sometimes it works, sometimes it doesn't!
6) What is the best advice about careers and the world of work that you've ever been given?
 If you think you're not qualified for a job you want, go for it anyway. Passion and personality trumps skill every time – you can't learn your personality, but you can always learn new skills. And when it comes to starting your own business… nobody has a clue what they're doing when they start. Don't let it stop you. Trust in yourself that if you take actions consistent with the outcome you want, you will get there. I believe every single person has a skill or something to give that someone else is willing to pay for. Discover what's important to you, and build your life around it – don't get stuck with doing something that doesn't inspire you and motivate you.
7) Who inspires you, both personally and professionally?
When I was a kid, the first women I remember truly inspiring me were the Spice Girls. They weren't the most talented singers out there, they all looked totally different and stood out, they wore their personalities in their outfits, they were loud and brazen, they spoke their minds without caring what anyone thought, and they were phenomenally successful. That's the first time I remember thinking that you could be successful without playing by the rules, and without everyone liking you.
These days and on a more personal level, I'm inspired by anyone who pursues their passion and builds a life that they love. I am lucky enough to be surrounded by some incredibly talented, resilient women who dare to play big and chase their dreams – my friends inspire me every day.
8) Finally, it seems like you have a lot on your plate at the moment. What are you most looking forward to this year? What would you like to achieve?
 I'm looking forward to seeing what I can achieve with BelongCon. I have no idea how to run a social enterprise, or what BelongCon could become with the right mentor and funding. I would love to launch a podcast, run events in more UK cities outside Brighton – perhaps even around the world – and form an online movement that people engage with every day. I'm also running my own social media and content marketing business, The Joyful Web, which helps businesses to create a positive online presence that engages and inspires their customers – my plan is to grow that too as I'm working with some awesome people right now and really enjoying my work.
You can find out more about BelongCon at www.belongcon.com and find them @belongcon on Facebook, Instagram & Twitter. Their next event is on Tuesday 6th June in Brighton as part of Global Sharing Week, and you can get tickets here.