10 favourites this week (#124)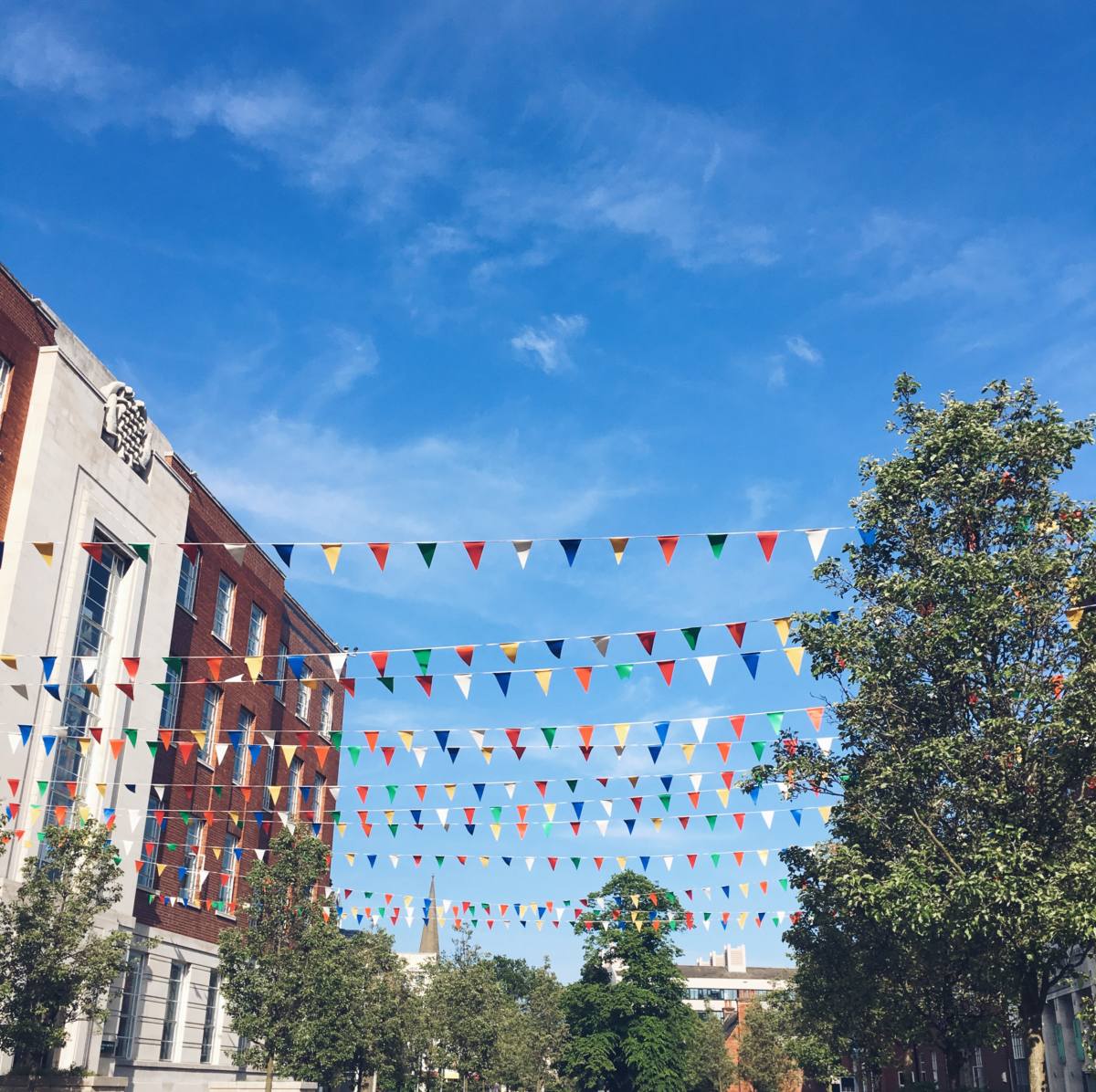 Happy bank holiday Monday everyone! I'm sure I'm not the only one who feels like the past week has been a bit of a rollercoaster. I was truly devastated about the awful attack that happened in Manchester and haven't been able to stop thinking about the poor families who've had their lives turned totally upside down as a result.
But at the same time there has been a lot to be happy and grateful for this week, which you can read all about below. I honestly believe that the best way to survive the hard times is to focus on the good, so here we go...
1) Sam's album launch
My lovely boyfriend, Sam, has dreamed about releasing his debut album for pretty much as long as I've known him, and this week he finally did it! I'm not sure I could have been prouder as I watched him play it in full at the Brudenell Social Club last Wednesday, and I have loved getting messages from our friends and family telling us how much they're enjoying it. You can listen here if you like and buy the CD or vinyl (which is white and looks super cool!) here.
2) Reminiscing on my uni days
Despite still living in Leeds, I haven't been back to my old university campus for about 2 or 3 years. As the weather was so nice last week I decided to walk through on my way to Sam's gig and it made me feel so nostalgic! It had hardly changed from when I was there 6 or 7 years ago (yes I'm old!) and it brought back so many happy and funny memories.
3) So much sunshine
It's hard to believe when it's so grey outside that just a few days ago we were bathing in beautiful scorching sunshine, isn't it?! The lovely weather definitely made last week feel 100 times better and I really feel like I made the most of it by spending as much time as possible outside. Now if it could just make a quick come back, that would be ace!
4) Getting to do bath time with Ralf
Any time spent with my little nephew is always a highlight of any week, but getting to do bath time with him on Thursday was so much fun. He has just started giggling and watch him chuckle and splash away just absolutely melted my heart. He's only thirteen weeks old but he's definitely already got auntie Sophie wrapped around his little finger with those smiles!
5) The first proper BBQ of the year
On Thursday evening we headed to Sam's brother's house for a BBQ with all the family in the sunshine and it was such a lovely evening. We ate yummy burgers and kebabs and toasted a successful week for the Airey's with a glass of fizz - plus we were able to sit out in the garden until around 10pm which is always a novelty when you live in the north of England.
6) New Clinique skincare goodies
My skin has been a nightmare recently - I don't know if it's because I've been rundown or just the stress of wedding planning and work starting to take it's toll. Either way - I don't want to wake up on my wedding day with terrible skin so I headed to Boots and picked up some new little treats to help switch up my routine a little bit. My absolute favourite purchase was the Take The Day Off balm - I've only used it 4 or 5 times over the weekend but it's so good that I don't think I'll ever buy another cleanser ever again!
7) My wedding dress fitting
On Saturday morning I head back to the Suzanne Neville boutique in Wilmslow with my Mum and sister for another dress fitting. It was the first time I've tried on my very own dress that has been made for me and I was super relieved that it fit like a glove. I needed the hem taking up a tiny bit but other than that it was spot on, and I can't wait to go and collect it on June 12th!
8) Having my hair and make up trial
I'm super lucky that I have my two very talented cousins as my own personal glam squad for the big day, and yesterday we had a little trial run of hair and make up. They are both way better than I could ever be at either and I loved the end results - I just wanted to keep taking selfies all day! Ha. Hopefully the combo of dress and lovely hair/make up should have me feeling suitable bridal in just over 3 weeks time...
9) Getting loads of wedding DIY done
This weekend had been ALL about the wedding DIY - I honestly think I'm going to start dreaming about paper cranes and glittery jars someday soon! It has been intense but with the help of my lovely Mum and Dad I've managed to get loads done and I'm starting to feel really excited about how pretty the marquee is going to look when it's all decorated!
10) The Handmaid's Tale
I've been dying to watch this ever since I heard the book was being made into a TV series, and the first episode last night definitely didn't disappoint. It was creepy, haunting and oh so thrilling and I'm already looking forward to watching the next one on Sunday! You can catch up here if you missed it.