May Round Up & June Goals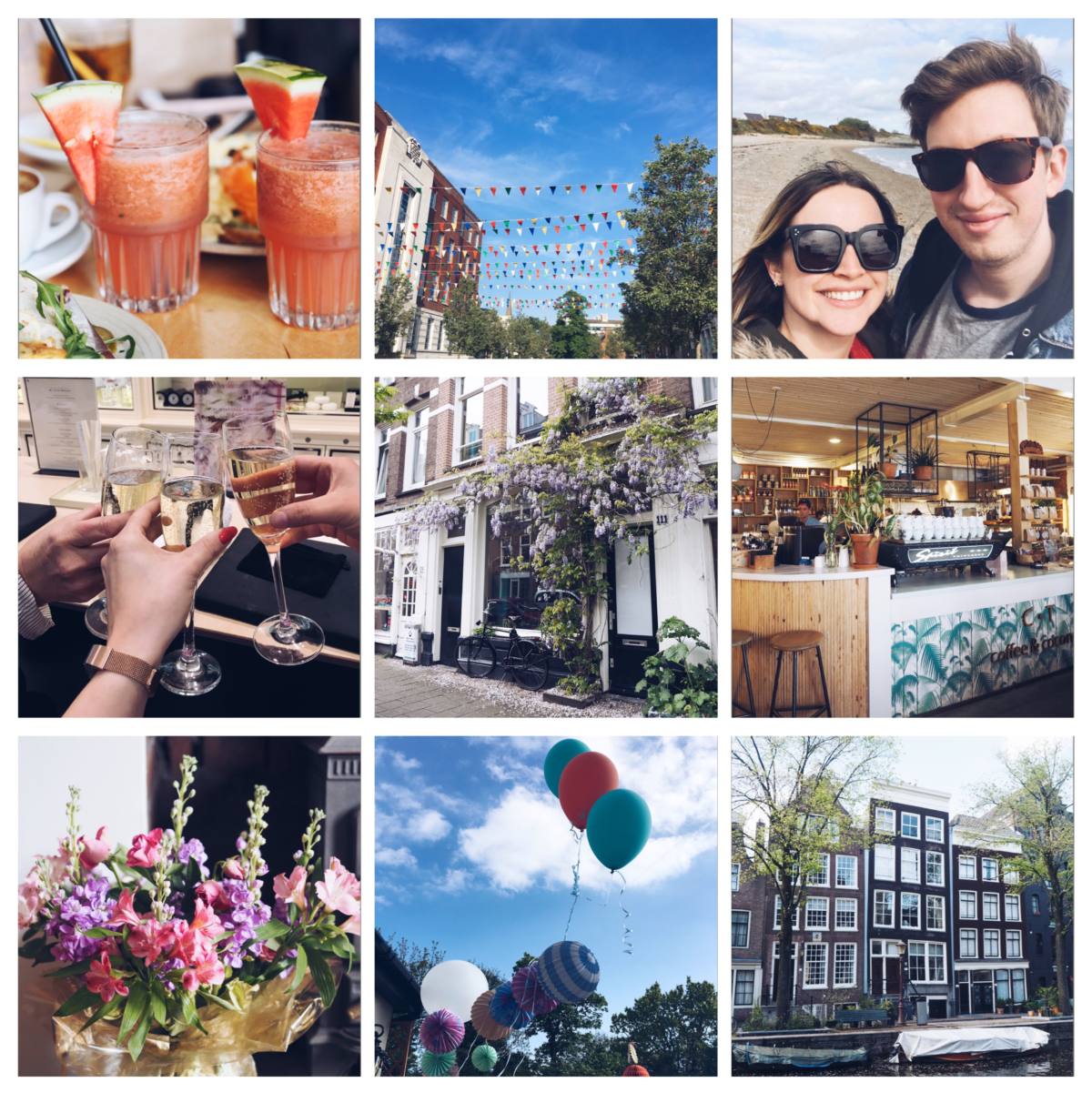 Okay, so where the bloody hell did May disappear to? It feels like I was just sat here writing my May goals two minutes ago and now, whaddya know, it's June tomorrow.
This month has been a bit of an emotional rollercoaster - there have been a couple of difficult days filled with stress and tears, but lots of highs and happy memories too to balance them out. It's felt like a big month and like the true start of summer.
And I've got a feeling that June is going to be full of yet more brilliant times as it's finally time for me to get married!
Here's my May round up and June goals...
May Round Up
Watching Sam launch his album into the world.
Feeling like the proudest girlfriend ever.
Recovering from my excellent hen do.
Exploring Amsterdam with two lovely ladies.
Enjoying all of this recent gorgeous sunshine.
Eating some very excellent brunches.
Celebrating at my cousin's baby shower.
Making plans for after the wedding.
Hearing our banns of marriage read for the first time.
Melting at the sound of my nephew's little giggle.
Choosing a bridal fragrance at Jo Malone.
Spending every waking hour doing wedding DIY.
Watching I, Daniel Blake and sobbing my heart out.
Reminiscing on my old uni days.
Trying my wedding dress on again.
Buying some lovely new skincare and beauty bits.
Missing my little Blossom more than ever.
June Goals
Stay Healthy
I've been pretty run down and poorly throughout May and it has totally sucked. I don't think you realise how much we take our health for granted until you're burnt out both mentally and physically, so this month I'm prioritising lots of sleep, healthy food and some gentle exercise. Hopefully all of the goodness will help me stay fighting fit during a busy month!
Stress Less
There's no denying that a big part of feeling crap last month was caused by lots of stress, so this month I'm definitely going to be trying to stay calm. Obviously things will naturally get a bit stressful as the weather draws closer but I'm trying to stay calm - I've got lists galore and I'm thinking if I get myself super organised then it will make everyone's life easier.
Get Married!
Finally, a goal I feel fairly confident that I can actually tick off! June really is all about getting married to my best pal, and even if I don't do anything else this month, I know it will still be the best one ever. I'm determined to really enjoy the next few weeks and all of the fun and memories that they bring. Things may be a little quieter around here, but I hope you understand!
How was your month? Have you got any fun plans for May?