10 favourites this week (#125)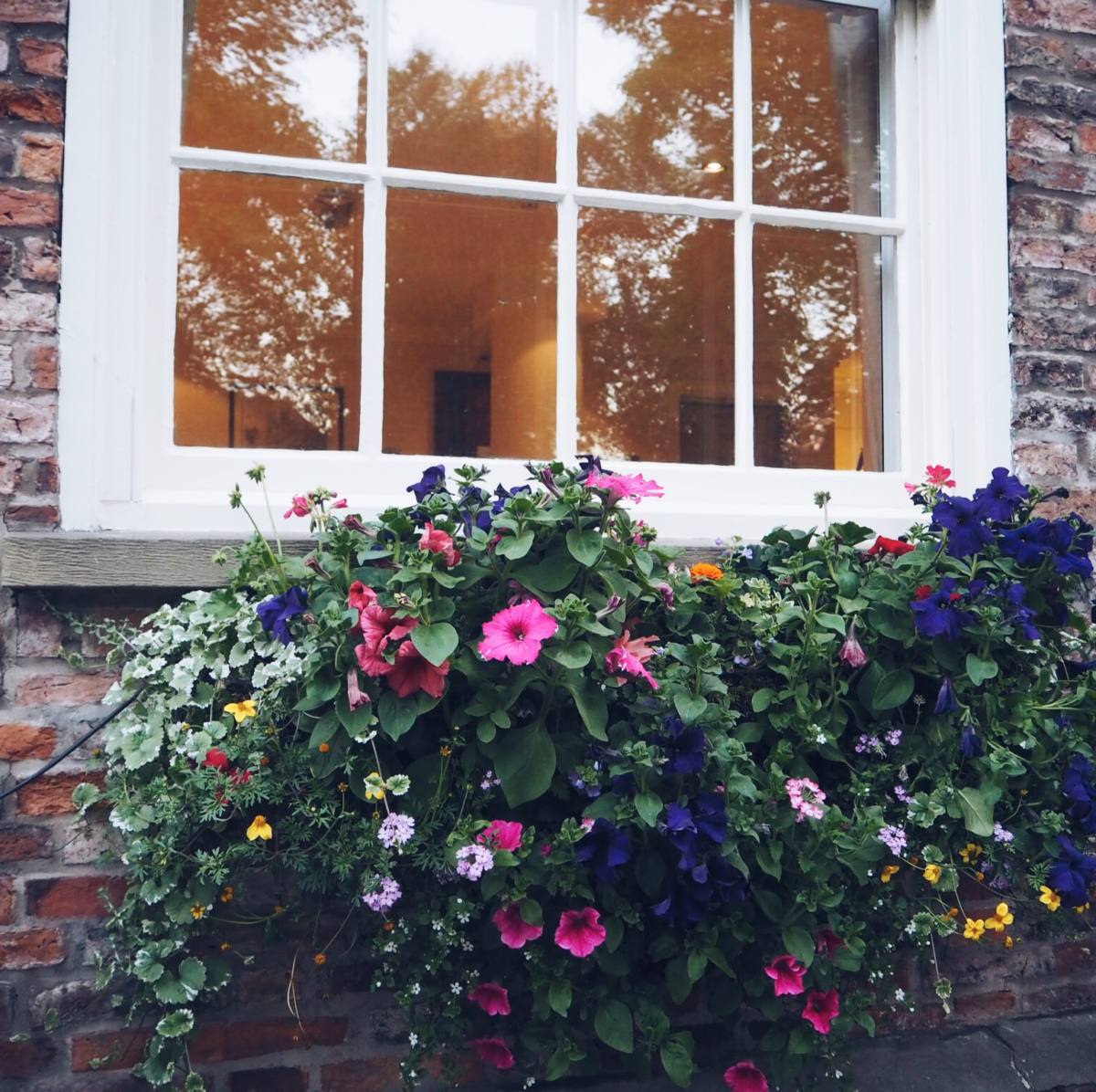 I feel like it would be really wrong of me to start this week's favourites post without acknowledging the awful events that happened in London this weekend. Attacks like this and the one in Manchester a fortnight ago are just totally devastating, and it can be hard to know how to react or feel as a result. So many emotions are stirred by events like this, from sadness, fear and anxiety to pride, love and defiance. All I know is that we must all stand together and spread as much love and compassion as humanly possible.
And as I said a couple of weeks ago, when sadness and tragedy strikes, it's more important than ever to take stock of what you're grateful for and all the love you have in your life. So I'll continue today like I always do - with a round up of all the things that have made me happy this week. Because no matter how hard things get, there is always something to be thankful for.
1) Watching Sam play in Manchester
You can't beat kicking the week off with a bank holiday, and I really made the most of it by joining Sam at his gig in Manchester. It was lovely to watch him play again after his brilliant album launch last week and my sister and her boyfriend came down too which was nice. Plus, it was so inspiring to be back in Manchester watching people enjoy live music so soon after the attack at the arena.
2) My very first Cult Beauty order
I've heard friends going on about Cult Beauty for ages but I've never really had reason to shop there. But when I saw that Zoeva had released a pretty new palette, I knew it was finally time to place an order and I was not disappointed. The palette is gorgeous and I finally got my hands on the Brazilian Bum Bum cream that everyone has been going on about - it's smells INSANE and I am obsessed already.
3) A lovely little date night in York
The weather was glorious here on Tuesday and Sam and I had a voucher to use for a restaurant in York, so we hopped on the train after work and had a spontaneous little date night. The food was delicious and it was just so lovely to spend some proper time with Sam after a few busy weeks for both of us - it made me so excited for a full week of hanging out together in New York.
4) A brilliant Benefit event
I have to admit that when the email from the lovely Benefit PRs landed in my inbox inviting me to their event, I may have done a little squeal. Benefit is a brand that I've loved since I was a teenager so I was super excited and the event was just as fun as I'd hoped. We had a photography masterclass where we got to play around with some gorgeous Olympus PEN cameras, a Q&A with Instagram royalty Em Sheldon AND I finally got my unruly brows tamed. Not bad for a day's work.
5) Fresh mani at Pastille
As we draw closer and closer to the wedding I'm trying to make a conscious effort to up my very low maintenance beauty regime a little bit, and one of the things I'm doing is trying to keep my nails nice and long with regular shellac manis. The great thing about this is that it means I get to go back to the wonderful Pastille for a bit of a pamper and a laugh with the ace girls who work there - definitely the best way to cheer up after a long day in the office!
6) Girl's night in
We were due to have a girl's night out on Friday, but with so much wedding DIY still to complete, I managed to convince the girls that we should change our plans and stay in with plenty of Prosecco instead. We ate a yummy dinner, folded hundreds of paper cranes, glittered plenty of jars and drank loads of fizz - it was a pretty perfect night in and made me feel so excited about spending our wedding weekend with all of my best gals.
7) #BlogAtTheBeach event
For various reasons I've had to miss the last few #BlogAtTheBeach event, so I was so happy to finally make it along on Saturday. The team at icelolly.com did the most amazing job of organising a super fun and inspiring day, and I left feeling more buzzed about this blog than I have done in a really long time. Plus I got to spend the evening after the event drinking gin with some of my favourite blogging ladies which always makes me happy.
8) Sunny family Sunday
After the sad news yesterday, I knew I had to just turn the TV on and spend the day doing the things most important to me - spending time with family, eating, laughing and just being grateful for all that I have in my life. I went for a big walk along the canal with my Dad and had some of Sam's family round for lunch which was just what I needed. There's no amount of sadness in the world that can't be soothed a little bit by the sound of our baby nephew's chuckle.
9) The One Love Manchester concert
I know I'm not the only one who felt totally inspired and uplifted after watching the One Love Manchester show that Ariana Grande put on last night. Seeing so many people come together to share hope, love and solidarity was just incredible and it filled me with so much pride. All of the acts were brilliant and I was filled with so much pride as I watched from my sofa.
10) A new beautiful cousin
Without a doubt the best thing to have happened this week is my cousin giving birth to a gorgeous, healthy baby girl last night. After a year filled with so much sadness, it is such a joy to welcome a new little life to our crazy, wonderful family and I absolutely can't wait to meet her.