The Things I'm Looking Forward To Post-Wedding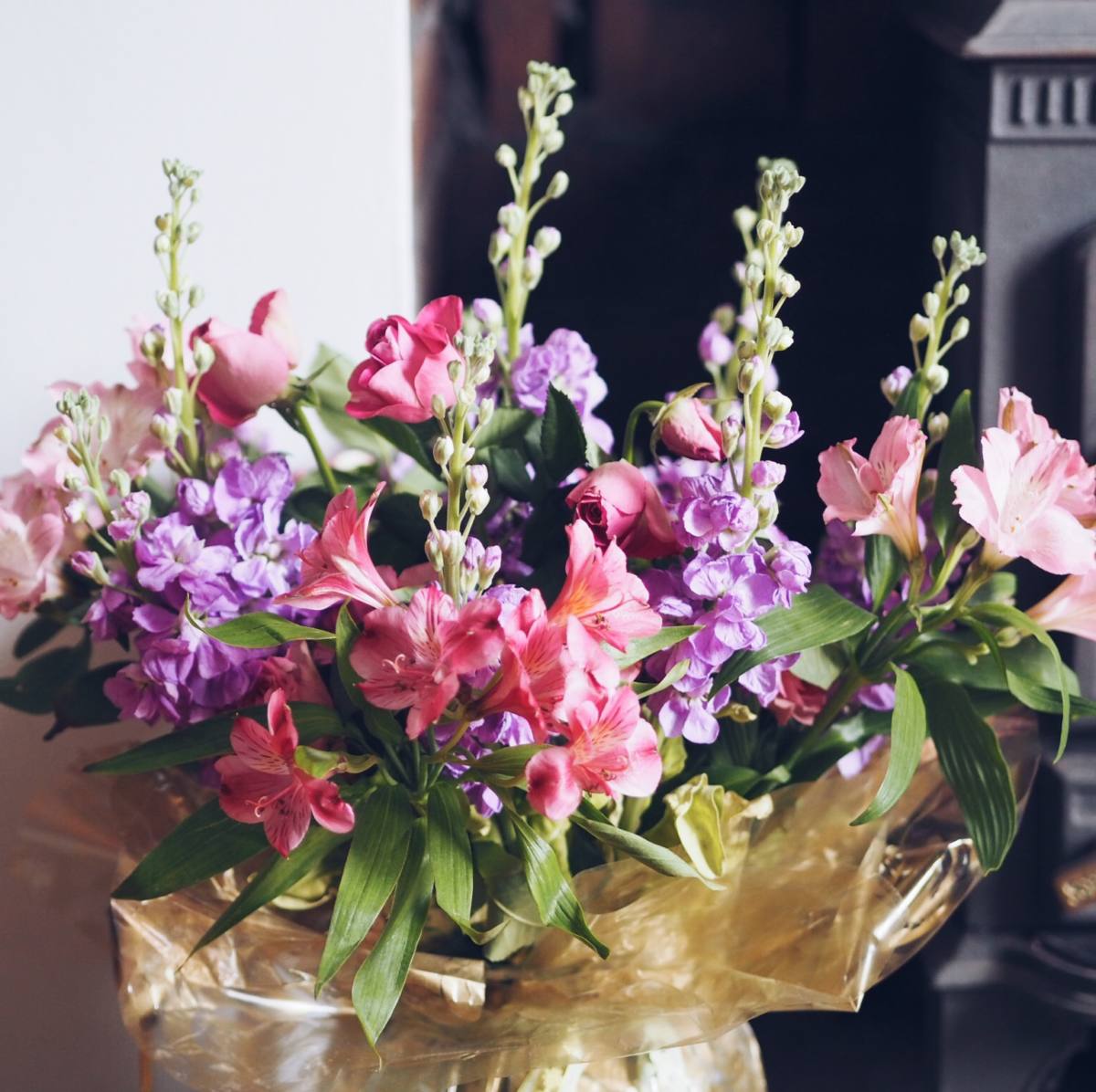 With the wedding countdown now into single figures (yikes!), my brain seems to have turned into a total mush of to do lists and DIYs and supplier chats. I can't remember the last time I spent an evening doing anything other than assembling order of service booklets or folding paper cranes or painting signs - the pre-wedding chaos is real you guys. I'm sooooo excited about our big day and I can't wait to celebrate with all of our family and friends, but recently I've found myself dreaming of a life that no longer involves carefully hand writing 120 place names or organising payments for suppliers. So today I thought I'd put together a little list of the things I'm looking forward to post-wedding...
Being married!
Okay, so this had to be top of the list, right?! Sam and I have been together for nearly 7 years now and we've lived together for 5. Being married probably won't be a huge change, but I'm still bloody excited about it! I think we'll feel like even more of a team once we're officially wed and sharing the same last name will be pretty cool too. Plus, it will be a real novelty to enjoy date night without spending the entire time discussing guest lists and budgets...
A super fun summer
I've been very conscious of making lots of exciting plans for the summer to avoid those post-wedding blues and I've got a feeling it might be my most fun one yet. Trips to New York, Toulouse and Madrid, festivals with Sam, our best friend's wedding and plenty of family time - we certainly won't be bored!
Getting my blogging mojo back
My brain has felt so full recently that I don't feel like I've been fully in the swing of blogging for at least a couple of weeks now. I've got so many ideas to drive this little blog forwards and I'm really looking forward to having the time and energy to execute them. A little rebrand might also be on the cards too - watch this space.
Having time to read again
I can't even tell you how out of control my "to read" pile is at the moment. I feel like I was on a real roll with my reading challenge last year but I don't even remember the last time I sat and got lost in a good book. I'm looking forward to having the time to curl up on the sofa and get lost in another world - hopefully I'll be able to make up for lost time!
Cracking on with house renovations
We bought our house at pretty much the same time as we started planning our wedding, which means that we haven't had much spare cash to crack on with the renovations that we've got planned. We need to replace both the kitchen and bathroom which will be big jobs to throw ourselves into, and we have lots of "finishing" to do too. Time to put this many interior design Pinterest board to good use.
Spontaneous weekends
Last but by no means least is finally having some free weekends again! I feel like pretty much every weekend this year has been accounted for, and while they've been full of super fun plans, I'm looking forward to having a bit more time for spontaneity after the wedding. I'm envisaging day trips to the seaside, lazy Netflix days and last minute weekends away - bliss!