Being Back in New York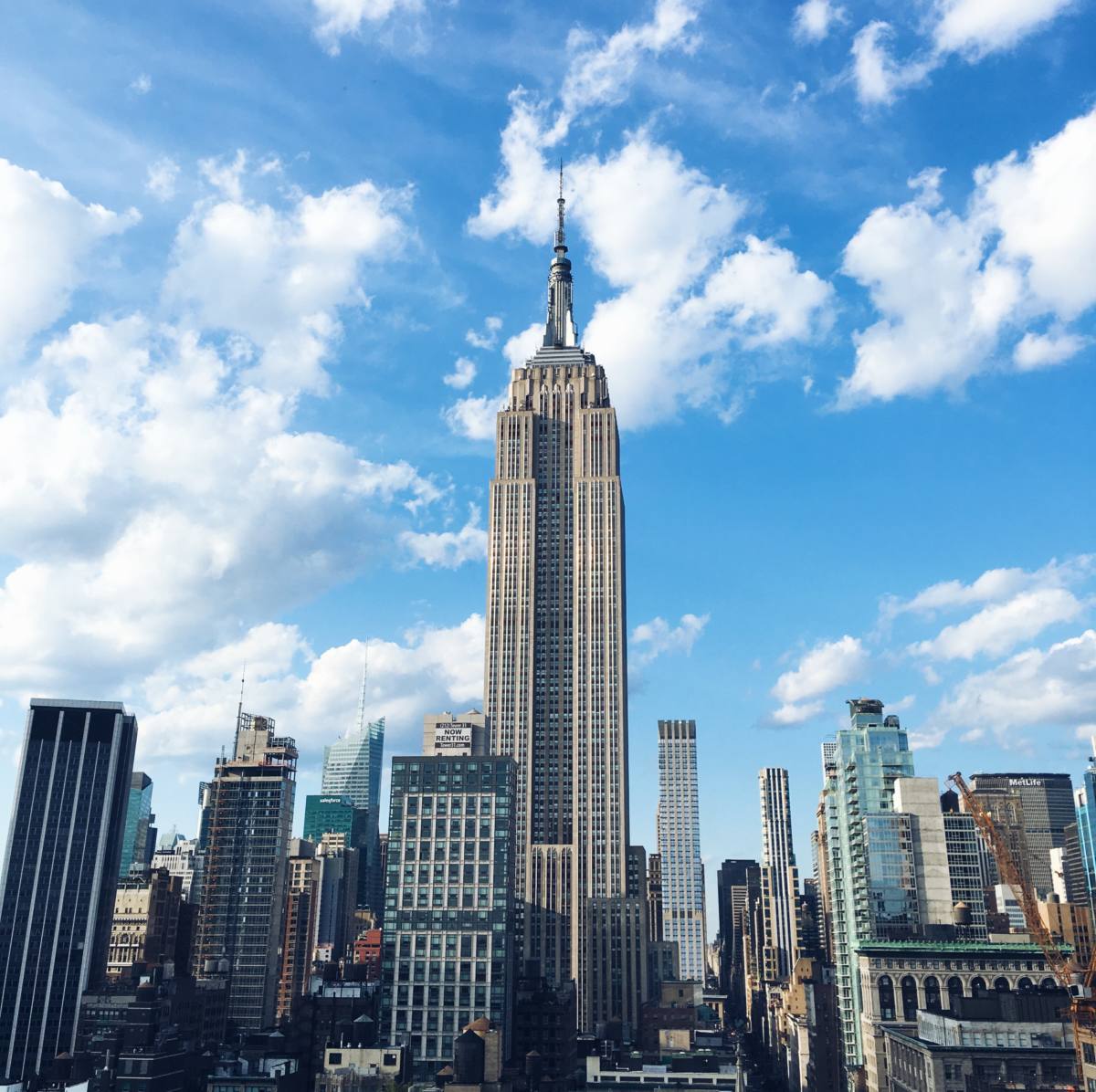 Hello from the Big Apple! I'm penning this one from our gigantic comfy hotel bed in Manhattan - we've both woken up pretty early (dreaded jet lag!) so Sam has gone out to buy us coffees and watermelon juices, and I thought I'd have a little catch up with you all while I wait. Be warned though - the tiredness might make this post a little bit incoherent...
So, we're here! After months of counting down, we're back in our favourite place in the world. There really is no feeling in the world like walking out of JFK and hopping in a yellow taxi, knowing that you're heading to the city. As we drove over the Queensboro Bridge yesterday afternoon, with the iconic skyline sprawling out in front of us, Sam and I couldn't help but hold hands and squeal. It's our fourth time together in New York and those skyscrapers are pretty familiar to us now, and yet that view never fails to makes me giddy.
This time around we're staying in a hotel pretty close to Midtown - it's the first time we've ever stayed in Manhattan, opting for Airbnbs in Williamsburg or Prospect Heights for previous trips. It was crazy to wake up this morning and watch the city coming to life - because the wedding has been such a huge focus for us in the last week or so, it kinda didn't feel real that we were coming to New York, and we spent most of yesterday in a sleepy daze. But as I sat at the window just now watching NYPD police cars and yellow cabs race down the street outside our hotel, there's no denying that we're here.
The holiday is already off to a pretty great start - we drank beers on a rooftop overlooking the Empire State Building last night and followed it up with some of the most delicious tacos I've ever eaten at Tacombi. We haven't got tonnes planned for our time here - we've ticked off most of the big sights before, so it will mostly be all about eating great food, hanging out in the parks and just wandering around. That's the thing about New York - you don't have to do anything at all for it to feel like you're having the best time ever.
I'm so glad we chose to spend our first week of married life here. We'd have been happy and contented wherever we'd have been (#newlyweddedbliss y'all), but there's just something about this city that makes me feel like the best, most sparkly version of myself. And I'm feeling like the luckiest girl in the whole wide world right now to be able to have this week of make believe with my lovely new hubby before real life begins again.
For now, I'd better sign off - those bagels and iced coffees are calling me...