Sometimes The Best Moments Are The Ones You Don't Plan For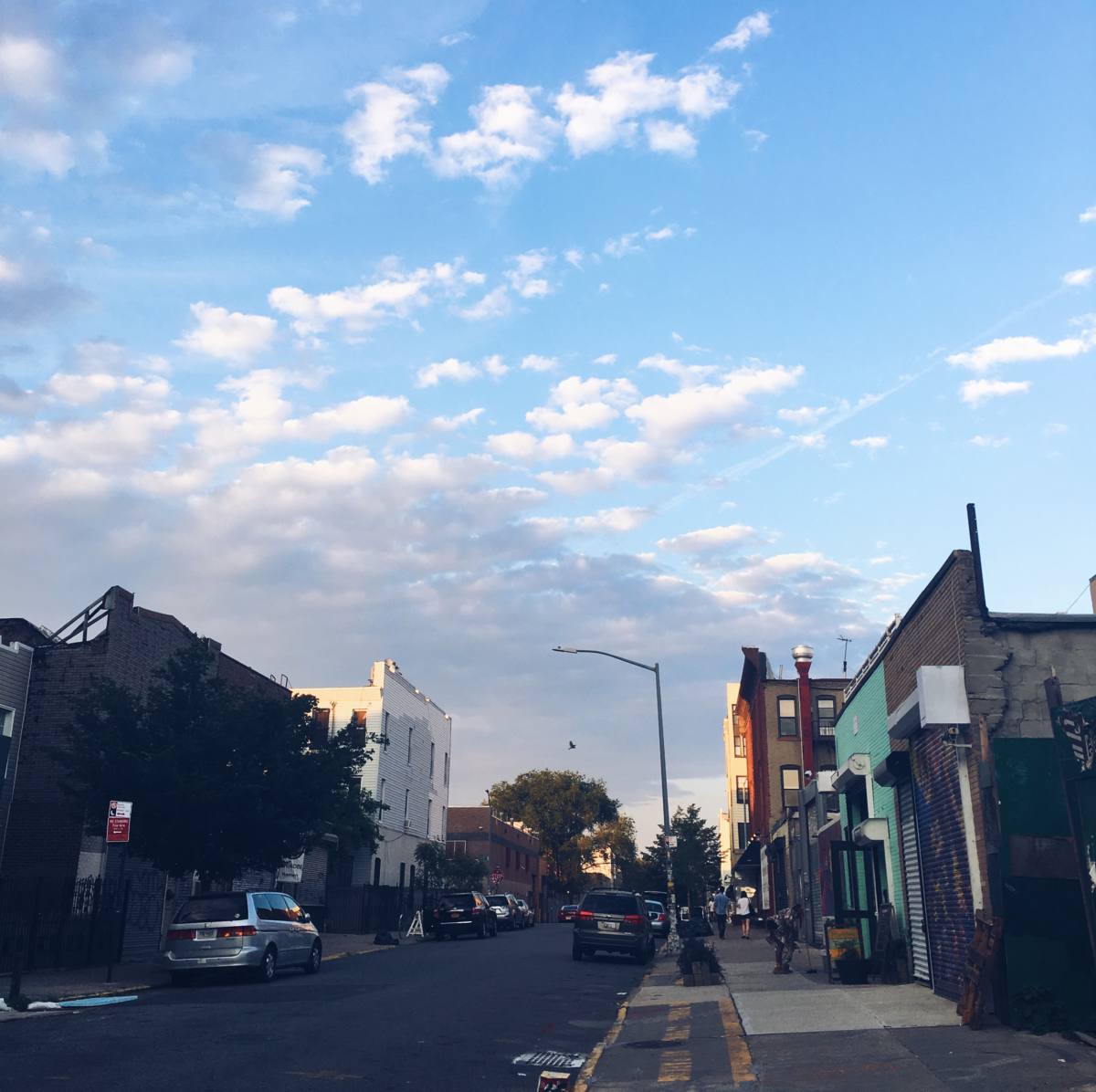 Saturday marked one week of marriage for Sam and I. We had big plans to celebrate on Saturday night - we were going to watch the sunset from a rooftop bar before heading out for a steak dinner and cocktails. I spent ages getting ready - choosing my favourite outfit, blow drying my hair, carefully applying my red lippy. We were all set for a Saturday night in the big city.
And then, just as we stepped outside the hotel a storm started. Not your average storm, but a full on NYC style biblical storm, complete with thunder, lightning and flash flooding. The rain was so heavy that all of the car alarms had been set off and people were running for cover in every direction. There was no way our original plans could go ahead and my chosen outfit of cream maxi dress and pretty gold sandals was definitely not suitable.
I'm not gonna lie - we felt a bit miffed. We'd spent all day formulating a plan and I was SO looking forward to a margarita on the Pod39 rooftop. But, as we learnt when we were planning our wedding, the weather is one of those things in life that you just have no control over, and so we had no choice but to switch things up and come up with a new plan.
And so come up with a new plan we did. And do you know what? Our evening ended up being totally ace. In fact, it ended up being one of my favourite nights of the holiday so far.
We made a quick dash in the rain to the local CVS for beers and snacks. We browsed UberEATs for the most delicious sounding greasy American food and ordered it to our hotel. We curled up in our ridiculously comfy cloud bed watching cheesy films on the telly (Legally Blonde and School of Rock in case you were wondering).
It was BLISS. Sure, it wasn't as exciting or as Instagram worthy as the night we originally had planned, but it ended up being just what we needed.
It was the first time we'd properly stopped and just relaxed since the wedding and it was so nice to just switch off. We looked at all our NY photos and talked about our plans for the next few days. We reminisced on our wedding day and how amazing it really was. We made plans for when we get back to the UK and talked about what we want to achieve over the next few months.
It was perfect, and it was the sort of night we would never have scheduled for ourselves if the weather had have been playing ball. And it made me think that sometimes, the best moments are the ones you don't plan for. Sometimes, the best memories are the ones you never planned to make.
That's a lesson that I want to remember when I get back home. We can get so caught up with planning everything and trying to make the most out of life. But sometimes, the very best of times just sneak up on you, no planning necessary.