2017 - A Half Year Review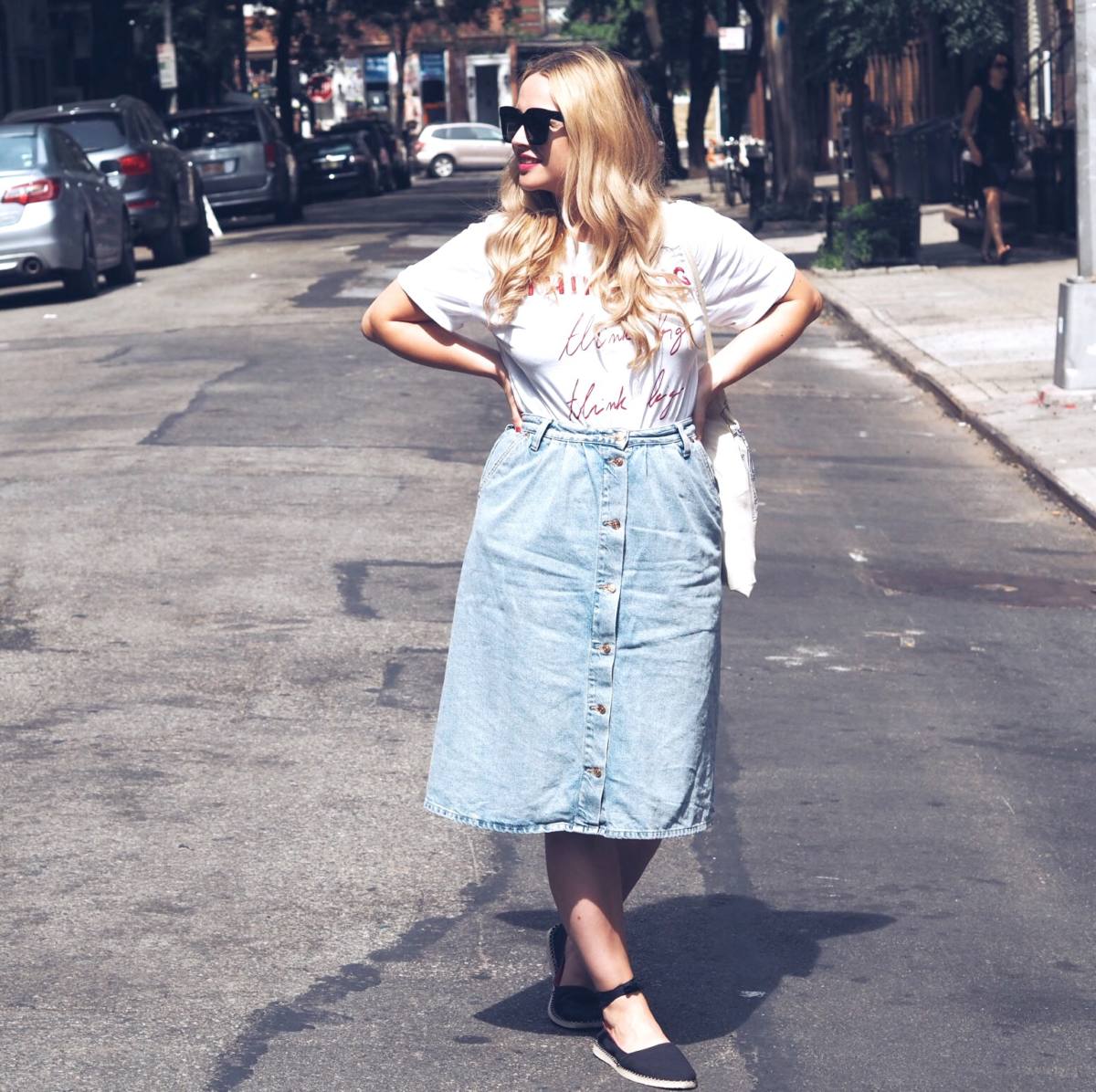 Erm, guys, I don't mean to startle you or anything, but we're officially more than half way through 2017. How the bloody hell did that happen?! I know it's a really boring adult thing to talk about how fast time is passing, but honestly, this year has gone totally next level fast. I feel like I was literally just getting my head around my January resolutions and now all of a sudden the magazines are banging on about fall fashion. NOT COOL.
Anyway, the point of this post wasn't to ramble on about how a week suddenly feels like a minute when you're an adult. Instead, I wanted to take a little look back at the year so far and think about what I want to do and achieve in the next 6 months. A little half year review if you will.
I thought I'd start by having a little look back at the goals I set for myself way back in January. It's safe to say that some of them are working out better than others! I suppose it's only natural that our ambitions shift slightly with time and I'm totally okay with putting some goals higher up the priority list than others for the time being.
So let's start with the stuff that's going well! We've spent loads of lovely time with our families and I really do feel like I've done a better job of living in the moment more this year. I'm definitely on track to hit my 12 trips target too - so far this year I've been abroad to Berlin, Amsterdam and New York, as well as squeezing in quite a few trips around the UK. And I'm really happy with the progress I've made with this blog too - my monthly page views are massively up compared to what they were in January and I even managed to bag myself a blog award.
Naturally, there are some of the goals that I'm not making quite as good progress with... I was definitly ambitious with my reading target! So many of my evenings this year have been filled with wedding planning and DIY that I've only really had chance to read when I've been on planes or trains. As a result, I've only managed 12 books this year, but I have loads of goodies on my to-read pile, so hopefully I can squeeze in plenty more before the year is out. And let's just say that I've only managed about 3 runs in 2017 - exercise just hasn't been top of my agenda this year and I'm actually okay with that for now.
So what about the rest of the year? Well, from a money perspective, I'm definitely planning to have some more "no spend" months - I  completed one in January and actually really enjoyed the challenge, so I'm hoping it'll help me recoup some of the savings that the wedding depleted. This blog will continue to be a big focus for me - I'm not sure I've ever felt more inspired content wise and I've got some big plans. I'm also thinking that a little redesign might be on the cards as it's been a long, long time since this site had a refresh. Travel will continue to be a focus for me - I have a couple of trips in the diary already and I definitely want to hit up some brand new destinations before the year is out. Watch this space!
And what else? I'm still very set on writing more. Writing a book is still a crazy big dream for me, but I haven't done anything to work towards it this year. Now that the wedding is out the way, I'm planning on putting more time aside to focus on making some progress over the next few months. I'm also super keen to crack on with some more house renovations - I'm not quite sure we'll be able to save enough money to finish the kitchen before 2017 is out, but there's still loads that we can be cracking on with in the meantime.
Finally, I want to get a bit of a career plan together for the next couple of years. I feel like ever since I graduated from uni I've always had a real clear picture of what I want to do next, but I'm definitely lacking that clarity at the moment. I really want to put a bit more thought into my ambitions career wise and may even invest in some coaching to help me get a bit more focus in this area of life.
So there you have it - 2017 has been bloody EPIC so far, and I'm really looking forward to seeing what the rest of the year brings. How has your year been so far?