Getting Over My Summer Dressing Anxieties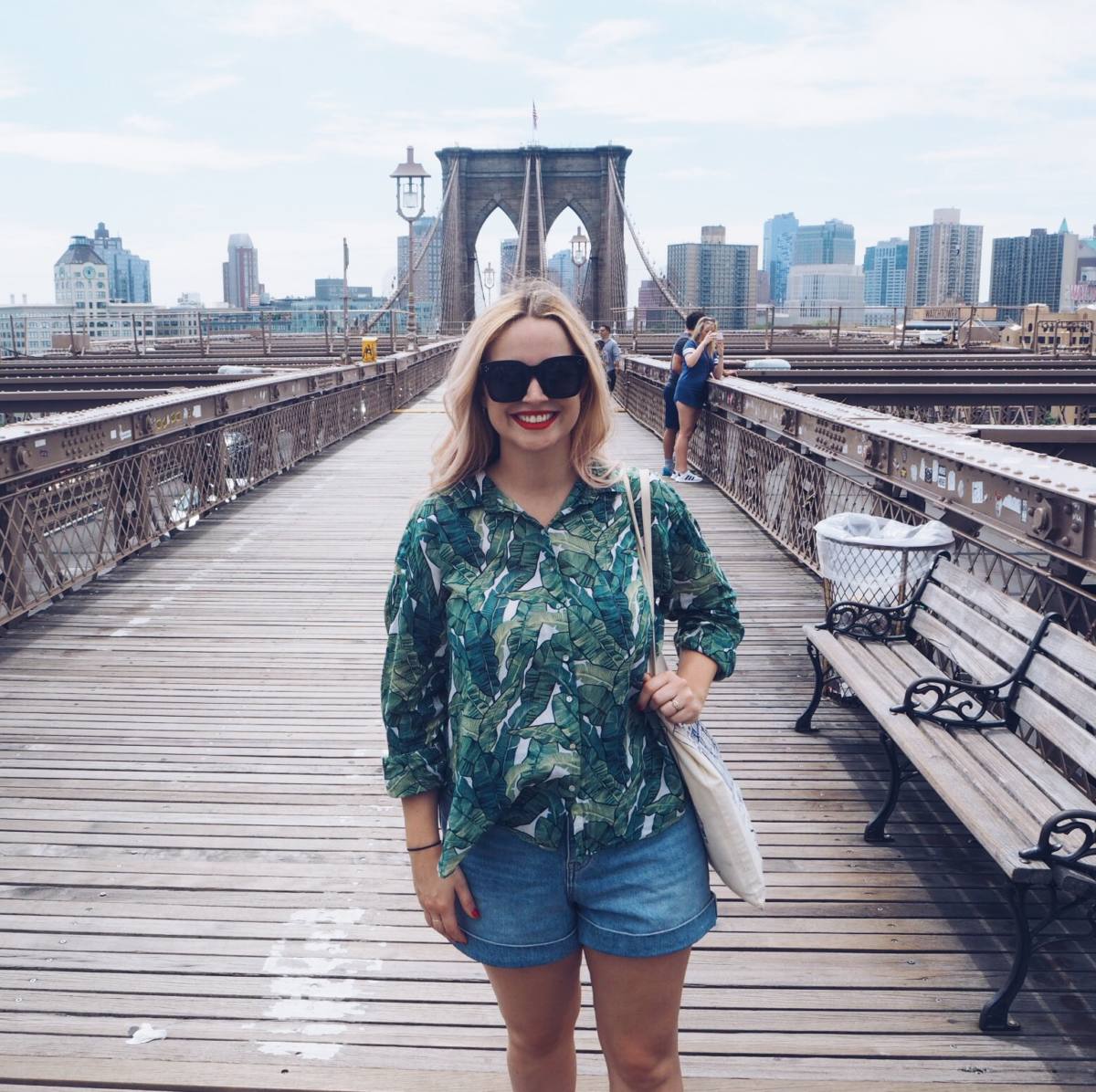 Summer brings loads of great things with it. Gorgeous bright mornings, long days hanging out in the park, BBQs with friends, holidays in the sunshine. But the other thing it brings is those pesky summer dressing anxieties. Y'see, getting dressed in autumn or winter is easy - you can pretty much get away with wearing some sort of skinny jeans and jumper combo for a good solid 6 months. You can wear pretty dresses with thick tights and chunky boots. Gorgeous coats and cosy scarves can cover up all manor of sins.
But summer is a whole different ball game. You've got stuff like strappy tops and bandeaus to contend with while also trying to find a pair of shorts that actually cover your backside. You have to rifle through all those pretty floaty boho dresses that make anyone with the slightest hint of a chest look pregnant. Shops suddenly start putting cut outs in the most bizarre of places, and don't even get me started on swimwear...
It can be an absolute minefield to find clothes that you love and that suit you, that also fit the bill of not making you feel like you're going to overheat at any second. This was something I very quickly realised in New York where the temperature was a casual humid 35 degrees most days.
At risk of sounding like a bit of a walking cliche, I feel like I've been on a bit of journey where body confidence is concerned in the past year. I don't whether it's getting older, or the fact that events in my personal life have shown me that a number on a scale really isn't something we should be worrying about, but I feel more comfortable in myself than I have in a long time.
I didn't feel any big pressure to slim down for my wedding day (in fact, I actually ate fish and chips and a pie the day before...). I'm no longer tempted to put my body through restrictive diets or gruelling exercise plans. I've accepted my shape and I know how to dress to make myself feel the most confident and sassy.
But I'll let you in on a secret. I still hate my upper thighs. I know, I know, it's really bad to say that you hate parts of your body and I should be grateful that my legs carry me around every day and I should focus on all the bits I love about my body rather than the parts I hate. And I am grateful, I really am, but that still doesn't stop me feeling self conscious about my thighs.
They have always felt weirdly disproportional to the rest of my body, even when I was a teeny tiny size 8 who worked out all the time, and no matter what I do, I can't seem to get rid of the cellulite. It's fine, and I have accepted that that's how my body will always be, and I usually accommodate this insecurity with how I dress. Which is why you'll always see me in midi skirts or floaty dresses - anything that keeps my upper thighs well covered is fine by me. I never wear shorts and tend to steer clear of dresses or skirts that cut off too high.
But in the sweltering New York summer city heat, long skirts and dresses just weren't an option. I needed as much bare skin as possible to survive, and so I did something that is up there on my list of very scary things: I went shopping for some denim shorts. I usually steer clear of even trying any on because my self confidence just can't cope with the combination of bulges and bad changing room lighting, but I picked a few pairs up in Gap and to my surprise, actually managed to find some that fit relatively well.
And I wore them - all bloody week. The first time I wore them I felt mega self conscious - I'd catch my reflection in a shop window and worry that I looked silly and that I shouldn't be exposing innocent people to my chunky, bumpy thighs. But as the week went on I grew to love them. In fact, they were my most worn item of the trip because they were comfy and kept me cool and they had the added bonus of not having to worry that I was flashing someone whenever the wind picked up or I stepped over a grid.
It made are realise how often we censor our choices to fit in with some sort of bizarre standard. How we make ourselves feel uncomfortable because we're too worried that a bit of excess skin will cause people offence. And it reminded me that summer dressing anxieties are really a useless worry. Because the truth is - we're all so wrapped up in our own insecurities that we're far too busy to focus on anybody else's. And honestly? We are always 100 times harsher about ourselves than anybody else would ever be.
So for the rest of the season, I'm saying goodbye to summer dressing anxieties. I'll still be wearing my old faithful midi skirts and dresses that are nipped in at the waist, but when the temperatures rise, I'll be reaching for my shorts without any worry. And when we're on holiday next month, I won't spend my time fretting over whether my swimsuit is too tight or if my kaftan is too sheer. I'll be wearing the things I love and making the most of an unforgettable holiday with friends.
Because life really is too short to ruin those moments with insecurities, isn't it?