10 favourites this week (#133)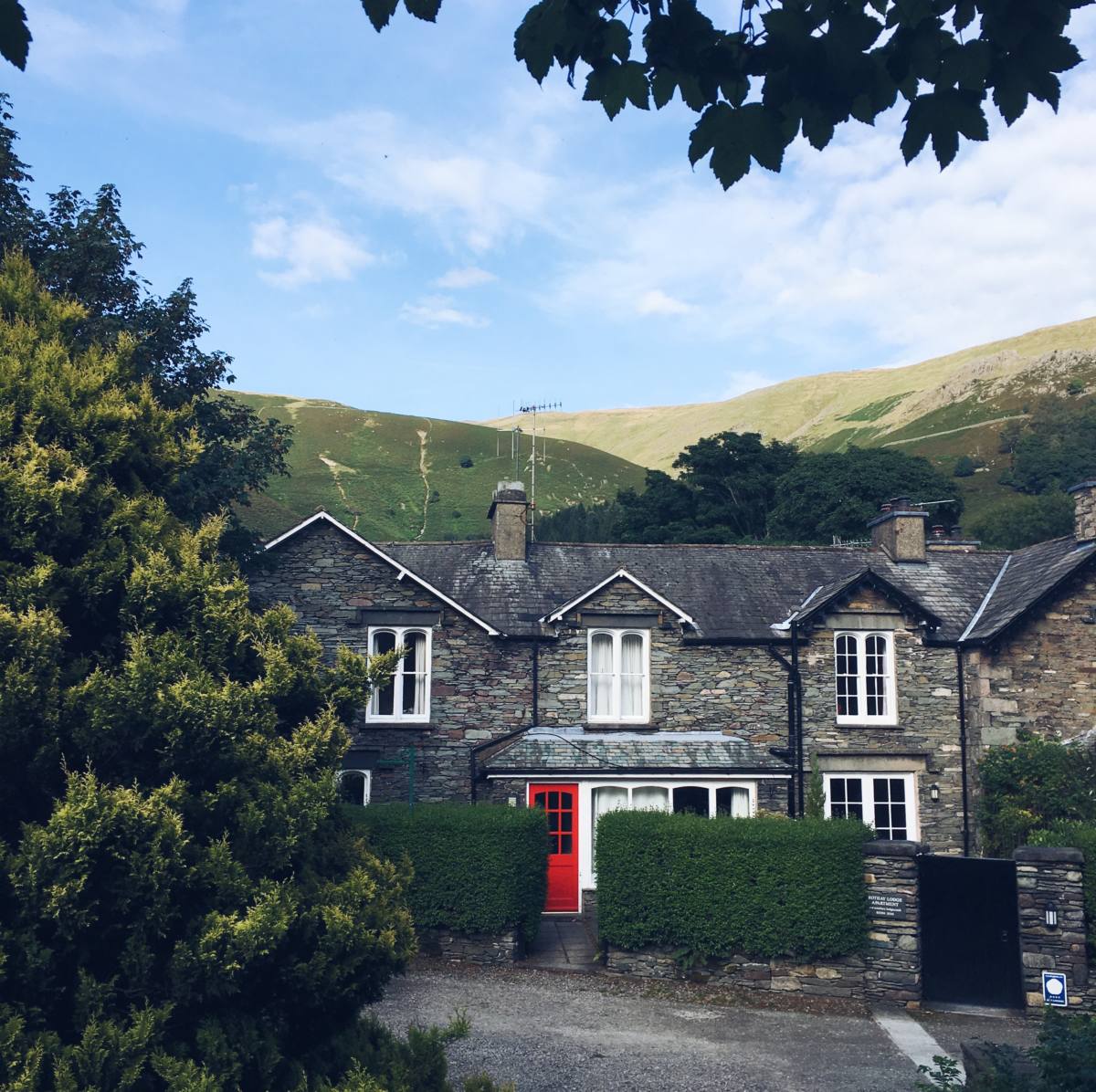 Happppyyyyy Monday, everyone! I'm feeling particularly happy today because I've got the day off work! It was Sam's 30th birthday yesterday, so we're currently in the Lake District enjoying a bit of R&R and some fresh country air. I've had one of the loveliest weeks in ages which is also putting a big smile on my face today. Here are my 10 favourites this week...
1) Walks on the canal
In amongst the very autumnal weather, we have actually had a little bit of sunshine this week and I've been making the most of it by going out for some lovely walks along the canal. It's so nice to get out for some fresh air after a long day in the office and it always makes me fall in love with where we live that little bit more.
2) Finishing The Hate U Give
I mentioned last week that I'd started this book and this week I finished it. it was absolutely incredible - moving, funny, heartbreaking and so very important. I highly recommend that you all read it and then come and talk to me about it as I have so much I want to discuss!
3) Afternoon naps
I was a little bit under the weather this week and feeling a little bit sorry for myself. I hate taking sick days and it's very rare that I give myself the time to rest and recover, but on Thursday I really needed it. I spent the entire afternoon napping, which was just what the doctor ordered and it reminded me of the good old uni days when I would do that at least 3 times a week!
4) Researching our family holiday
My Mum has very generously offered to take my sister and I and our partners on a family holiday next year to celebrate some exciting life changes and we've spent lots of time this week researching it. Our current thinking is New York as we all love it so much, and even though it won't be until next summer, I'm already too excited. It's been years since we've all been away on a proper family trip and I can't wait.
5) An amazing meal at Tattu
On Friday night we got Sam's 30th birthday celebrations started with an incredible meal at Tattu in Leeds. It's a relatively new addition to the city and we'd heard good things about the Manchester venue, so it seemed like a good place to try. We had SUCH  great night - the food was incredible, the service was fab and the interiors were stunning (they had huge big blossom trees everywhere which we loved!). I would definitely recommend it if you're looking for somewhere a little fancy for a nice meal.
6) Lots of family time
This weekend has been extra lovely as we've been able to spend lots of time celebrating with our immediate families. Both sets of parents came up to Leeds for the weekend and it was lovely to all have a proper catch up for the first time since the wedding. Plus we got lots of nephew cuddles and smiles which is always a bonus!
7) A brill day at Magic Rock Brewing Company
We jumped on the train to Huddersfield on Saturday to check out the Magic Rock Brewing Company with our friends and family. They have an ace tap room with plenty of craft beers on offer, and they also had a street food stall serving up the most delicious Malaysian food. It was a really fun place to spend the afternoon - even if we did have slightly sore heads yesterday...
8) Giving Sam his birthday presents
I don't know about you, but I think I actually prefer the thrill of giving presents to receiving them! I loved finally getting to give Sam his birthday pressies yesterday after months of planning and thinking of ideas. I'm also really excited as he now knows we're off to Bilbao and San Sebastian in October, so we can start planning our trip properly. Let me know if you have any tips for either place!
9) Brunch at the Mill Kitchen
I've mentioned that our local cafe, the Mill Kitchen, is one of my favourite places to go for brunch, and it seems to be becoming a bit of a tradition that we go there on Sam's birthday! We headed up for brekkie with the Aireys yesterday and it was a fab start to the day - their avocado toast is SO yum.
10) An ace Sunday in the Lake District
Once we'd finished brunch, we jumped in the car and headed straight across to the Lake District. We arrived mid-afternoon and had a lovely day wandering around Grasmere, drinking G&Ts in a sunny beer garden and eating some really yummy ice cream. This part of the world is honestly SO stunning and I'm determined to book another trip back soon.