10 favourites this week (#136)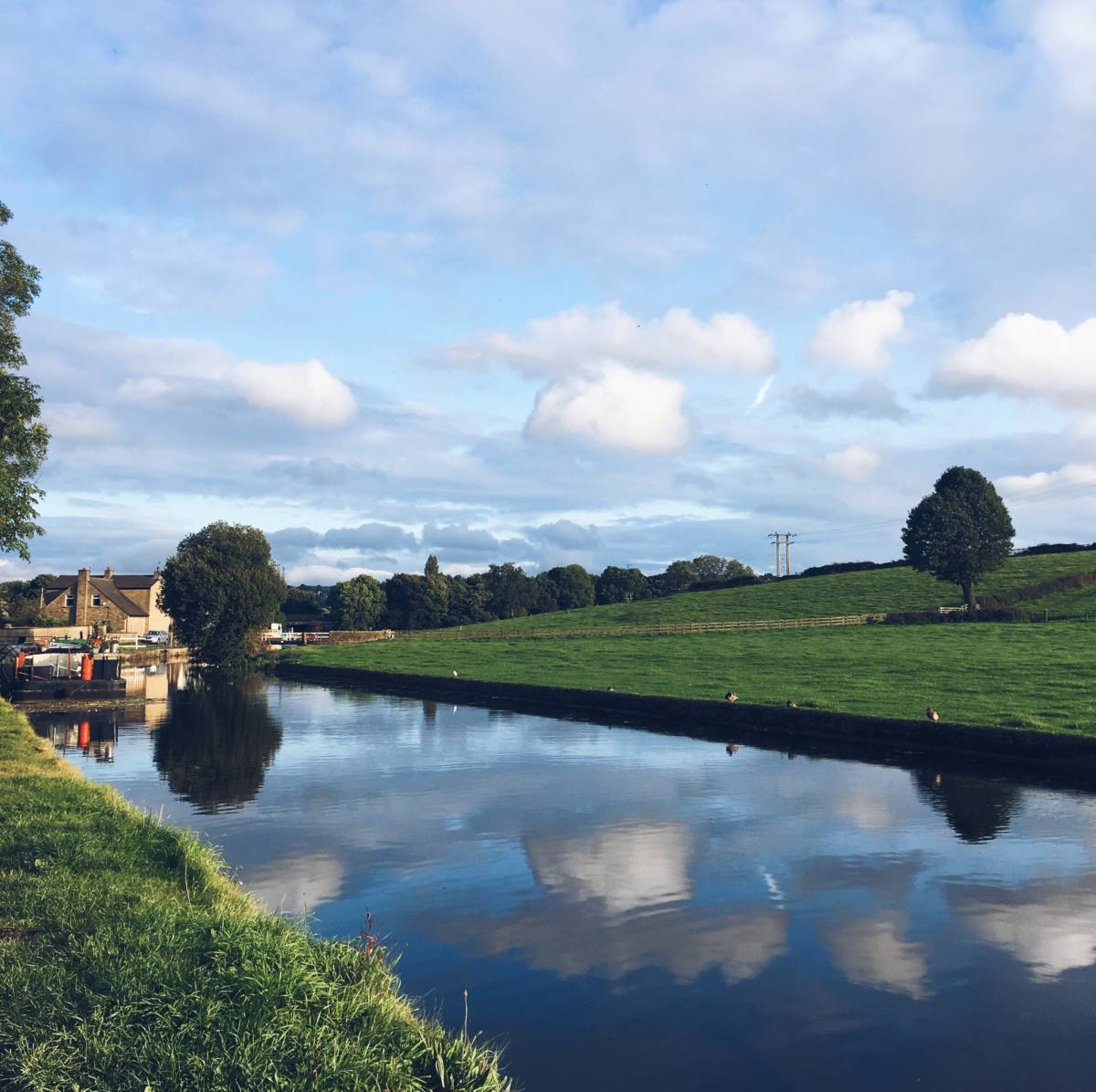 Happy Monday everyone! How are you all today? I'm feeling pretty chipper, because despite spending quite a bit of the weekend being ill, I had a bloody lovely week! I feel like autumn is off to a good start already, and with lots of exciting plans in the diary it's only going to get better.
Here are my 10 favourites this week...
1) Booking a little trip to Edinburgh
Sam and I have been wanting to go to Edinburgh together for ages, and this week we finally booked a little trip! We'll be visiting for my birthday in November and I can't wait to explore the city - it's been years since I was last there. Plus, the Christmas markets will have started and I've heard that they're pretty special...
2) Lots of yummy home cooked meals
I feel like I always find my cooking bug at this time of year and I've spent a lot of time in the kitchen this week whipping up yummy homemade meals. My favourites have been sweet potato topped cottage pie, a chicken tikka masala cooked from scratch and a very delicious lamb hotpot. Let me know if you want me to share any recipes!
3) Getting back into running
Something that you probably don't know about me is that I used to run - a lot. In fact, I've ran two marathons! That seems almost impossible to me know as it's been years since I've been in any sort of running routine, but this week I've been easing myself back in with the Couch to 5K podcast. My aim is to be running 10k by the end of 2017 - watch this space.
4) The return of Doctor Foster
I absolutely LOVED the first series of Doctor Foster, so I was super excited when I realised that it was back on the telly this week and the first episode definitely didn't disappoint. It was so tense that I don't think I took a proper breath for the whole hour it was on - bring on the rest of the series!
5) Planning some house renovations
Now that the wedding is out of the way we've finally got the head space to start thinking about finishing doing our house up again. Some of you might remember that we managed to get the bedrooms and living room sorted last year but we still have the kitchen and bathroom to do. I've had lots of fun this week pinning ideas and costing things up - I can't wait to get it looking lovely.
6) A lovely team lunch
Is there any better way to ease into the weekend than with a cheeky little team lunch? I think not. On Friday my colleagues and I headed to Trinity Kitchen for some yummy food - it was the first time I've been there in ages and I was absolutely spoilt for choice. It was lovely to have time to catch up with everyone outside of the office too.
7) Getting looked after by my Mum
As I mentioned in my intro, I spent pretty much all of Saturday feeling grim as I battled some sort of gross food poisoning/stomach bug yuckiness. It was bloody horrid, but thankfully I was at home so at least I could be looked after by my Mum who made me plenty of peppermint tea and even tucked me in for a nap. Yes I'm 27, but I was ill, don't judge.
8) Having my hair cut
I've been saying for ages that once the wedding was done I'd get my hair chopped and this weekend I finally took the plunge! My cousin cut about 8 inches of hair off and my do is currently the shortest it's been since I was a kid. It was pretty scary but I LOVE IT. I feel more me than I have done in ages and my hair feels super bouncy and healthy too.
9) A night in with my favourite people
After spending Saturday feeling so crap, there was only one way I wanted to spend the evening and that was on the sofa with my favourite people. My mum, sister, cousin and I all put our PJs on and settled in for a night of Strictly and X Factor whilst also having a good chin wag - it was brill.
10) A cosy Sunday at home
In my opinion, the best thing about autumn weekends is the cosy Sundays spent at home. We pottered around the house yesterday sorting and cleaning before making a yummy dinner and spending the rest of the night in front of the telly. It was simple and lovely and made me feel content in the best possible way.