My Bilbao & San Sebastián Bucket List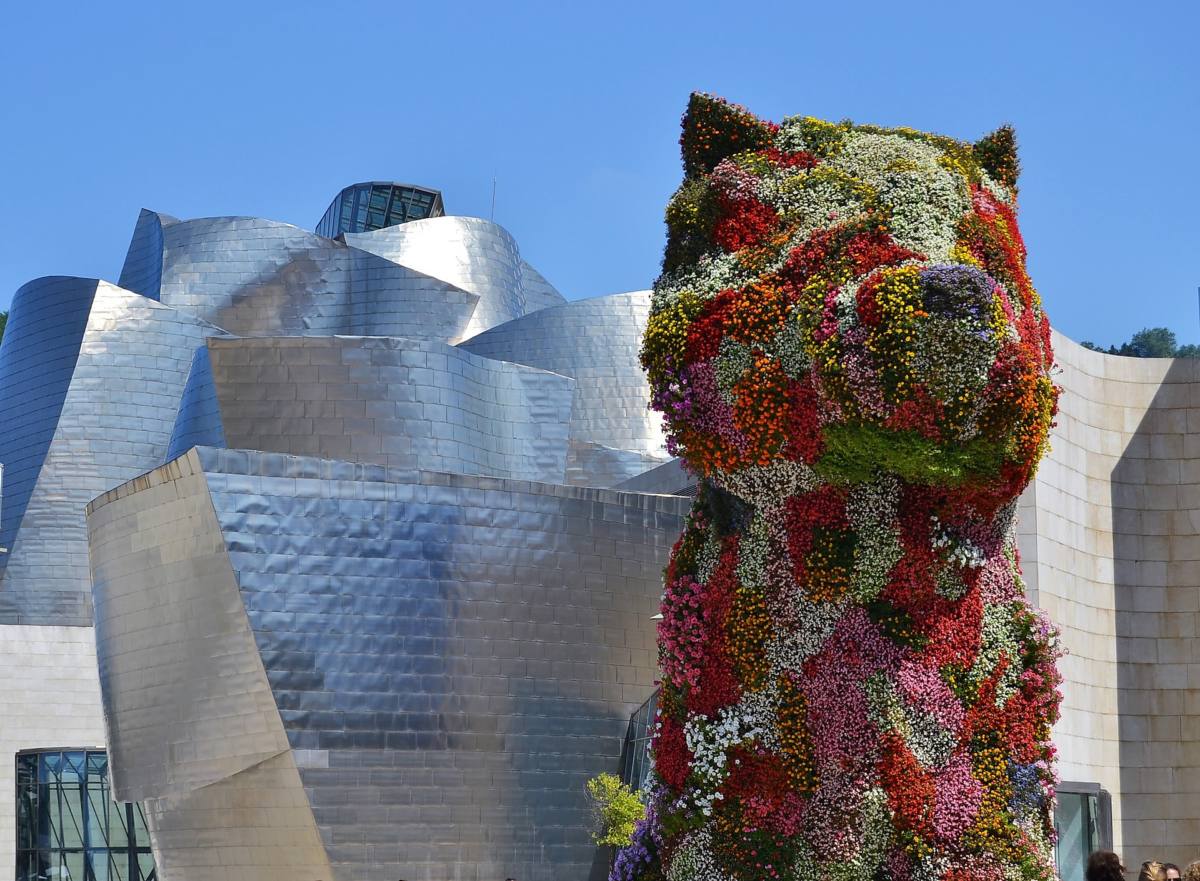 So you guys know how these posts work by now - basically, I book a holiday, research my chosen destination to death and make a list of all the things I want to see/do/eat here on the blog. I love writing these posts because they make me hella excited for whatever trip I'm going on, plus I get to glean some bloody ace tips from you lot too. Win win win. So yeah, we're off to Bilbao and San Sebastián on Friday and I'm not sure I could be looking forward to this little holiday more. Both destinations are places that have been on my bucket list for years (mostly because they sound like foodie heaven) and I'm really glad we've got one last little jaunt in the sunshine before deepest darkest winter settles in here in the UK. We'll be there for 3 full days and we're planning on spending two of those in Bilbao and the other in San Sebastián - I'm hoping this will give us enough time to see the big sights, eat plenty of pintxos and get a little bit lost in the windy cobbled streets of  both cities.
Without further ado, here's my Bilbao and San Sebastián bucket list. As always, if there's anything I've missed or anywhere you'd recommend then leave me a little comment...
1) Visit the Guggenheim
Obviously the first thing on my list had to be Bilbao's most famous sight, the Guggenheim museum. I have to admit that I'm not usually a massive museum/art gallery fan, but this one looks impressive. Designed by the architect Frank Gehry, the building is supposedly even more incredible than some of the art work contained inside and around the museum. This year also marks the Guggenheim's 20th anniversary, so I'm looking forward to checking out some of the special exhibitions that they've curated to celebrate.
2) Go on a pintxos crawl
This is top of our list to do in both Bilbao and San Sebastián! Pintxos (pronounced pin-chos) are the Basque region's take on tapas and from what I've heard, they are some of the best food you can lay your hands on in Spain. Apparently the locals like to celebrate the weekend by heading out for a little pintxos crawl - essentially moving from one bar to the next, enjoying a beer and a little something to eat in each. Doesn't that just sound like the perfect way to spend an evening?!
3) Admire the sunset from the top of Mount Artxanda
When researching the best place to admire the sunset from in Bilbao, I stumbled across Mount Artxanda, which seems to offer beautiful views across the city. Lucky for us, you can catch the funicular up to the summit for only a couple of euros, so we'll get the bonus of the pretty sights without the effort of actually having to hike up a giant hill. Now that's the kind of sightseeing I can get on board with!
4) Hang out at La Concha beach
One of our main motivations for adding a visit to San Sebastián to this trip was the promise of a very beautiful beach. La Concha is renowned for it's beautiful sandy shores and epic views out to the Bay of Biscay. I'm so looking forward to taking a stroll along the beach, admiring the scenery and maybe definitely stopping for a gin and tonic or two along the way - the best way to cling onto the very last of summer if you ask me.
5) Eat our way round Mercado de la Ribera
If you've read any of my city guides or bucket list posts then you'll know that a good ol' food market always makes a feature in our trips, and this one won't be any different! Mercado de la Ribera is set in a beautiful building on the river that used to house the old fish market. Like most food markets this place is filled with plenty of places to grab a bite to eat and enjoy a drink, but one thing that's a little different is that you can buy your produce fresh from the market traders and the restaurants will whip it up into a meal for you. That sounds like a pretty cool experience, doesn't it?!
6) Visit Azkuna Zentroa
I'm really intrigued by this place - my research tells me it's a culture and leisure space housed within an old wine warehouse, and it looks like they have all sorts of weird and wonderful activities and exhibitions going on. It seems like the programmes is always changing, so I'm not sure what to expect when we visit next weekend, but from what I've read, it sounds like we'll be in for a treat regardless.
7) Try some Txakoli
The last activity on my bucket list is perhaps the most important one - sample some Txakoli! I have to admit that I'd never heard of Txakoli until I started to research this trip, but it sounds right up my street. It's the traditional drink of the Basque country and is a slightly sparkling, very dry white wine - I've heard it's delicious, so I'm sure I'll be drinking more than one glass during our long weekend!
So there you have it, my Bilbao and San Sebastián bucket list. Can you think of anything else I need to add to our itinerary?