10 favourites this week (#142)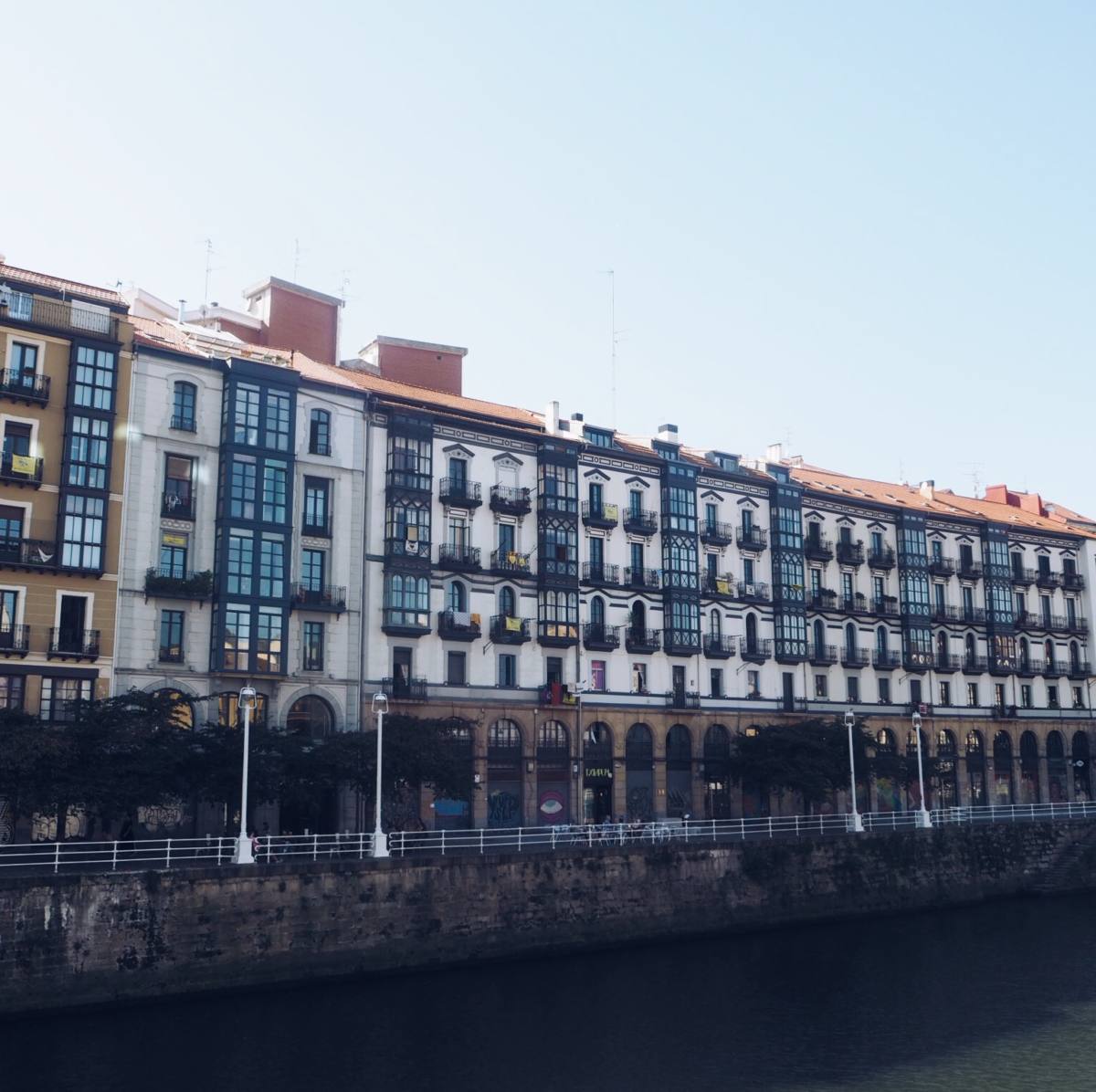 Happy Monday everyone! I've been up and out super early today as I'm off to London for work for 3 days. It's going to be a busy old week but I'm ready for it. Last week was pretty jam packed too - it's hard to believe that this time last Monday we were still on our holidays! It was a week filled with plenty of faves, so let's crack on...
1) A sunny day in San Sebastián
We started the week in one of the most beautiful places I've ever been to, San Sebastián. We had the loveliest day there, walking along the coastal path, soaking up the sunshine and hanging out on our terrace at the gorgeous Hotel de Londres. It felt so indulgent to have such a lovely Monday and I've got a feeling that today just isn't going to live up.
2) A yummy pintxos crawl
San Sebastián is renowned for being a foodie location, and so on Monday evening we headed out with the ambition of sampling as many tasty dishes as we could. We did a little pintxos crawl around the old town, eating everything from gourmet pork dishes to simple patatas bravas - it was heaven.
3) Cuddles with my giggly nephew
Our lovely nephew, Ralf, was quite poorly while we were away with croup, so as soon as we were back in Leeds I headed straight to see him for a cuddle. Despite not being well he was still giggling away and showing me all his tricks - he really is the most pleasant baby ever.
4) Our kitchen planning appointment
I've mentioned before that we're planning to get a new kitchen and this week we had someone round to measure up and help us start designing which was super exciting. It'll be a little while before we can afford to crack on with it but I'm already dreaming about the day when I don't have blue walls and a tiled worktop...
5) Family Friday night in
I headed back to my Mum and Dad's after work on Friday and had a lovely night in with them and my sister. We opened a couple of bottles of fizz, Dad made one of my all time favourite dinners and we had a good old catch up. It was so lovely and well overdue too.
6) A little Primark haul
I was in Manchester on Saturday afternoon and I find it totally impossible to visit the city without having a little nosey around the huge Primark in Piccadilly Gardens. I treated myself to a couple of new bits, including some gorgeous ankle boots and a lovely blazer that I know I'm going to wear a LOT this winter. You can't beat a little Primark haul, can you?
7) Lunch with my friend Jess
While in Manchester I also got to catch up with my friend Jess over some lunch. We went to Evelyn's in the Northern Quarter which was absolutely gorgeous (and very Instagram friendly!) and it was so nice to spend a bit of quality time putting the world to rights with one of my oldest friends.
8) Visiting my bestie's new house
Saturday was a great day for friends action, as I also squeezed in a little trip to Chester to go and see my best pal Emily's new house. Her new home is insanely beautiful (I was definitely feeling a little bit jel!) and it was so lovely to see her so happy and excited. Seeing your friends doing well is just the best, isn't it?
9) A catch up with my Nan
It's been ages since I've seen my Nan so I thoroughly enjoyed going over for a cup of tea and a catch up with her yesterday. My cousins were there as well and we had a good laugh chatting about old family stories and memories which was just lovely. Definitely my favourite way to start a Sunday.
10) A lovely family Sunday
We spent yesterday afternoon at my auntie's house with all of my lovely family and it was so much fun. My auntie cooked up loads of delicious food and we all caught up properly for the first time in ages, including lots of funny conversations with the kids. I say it a lot, but I really do have the best family in the world and I always feel so lucky that I genuinely love hanging out with them.
How has your week been? What have you all been up to?