My Bucket List For The Festive Period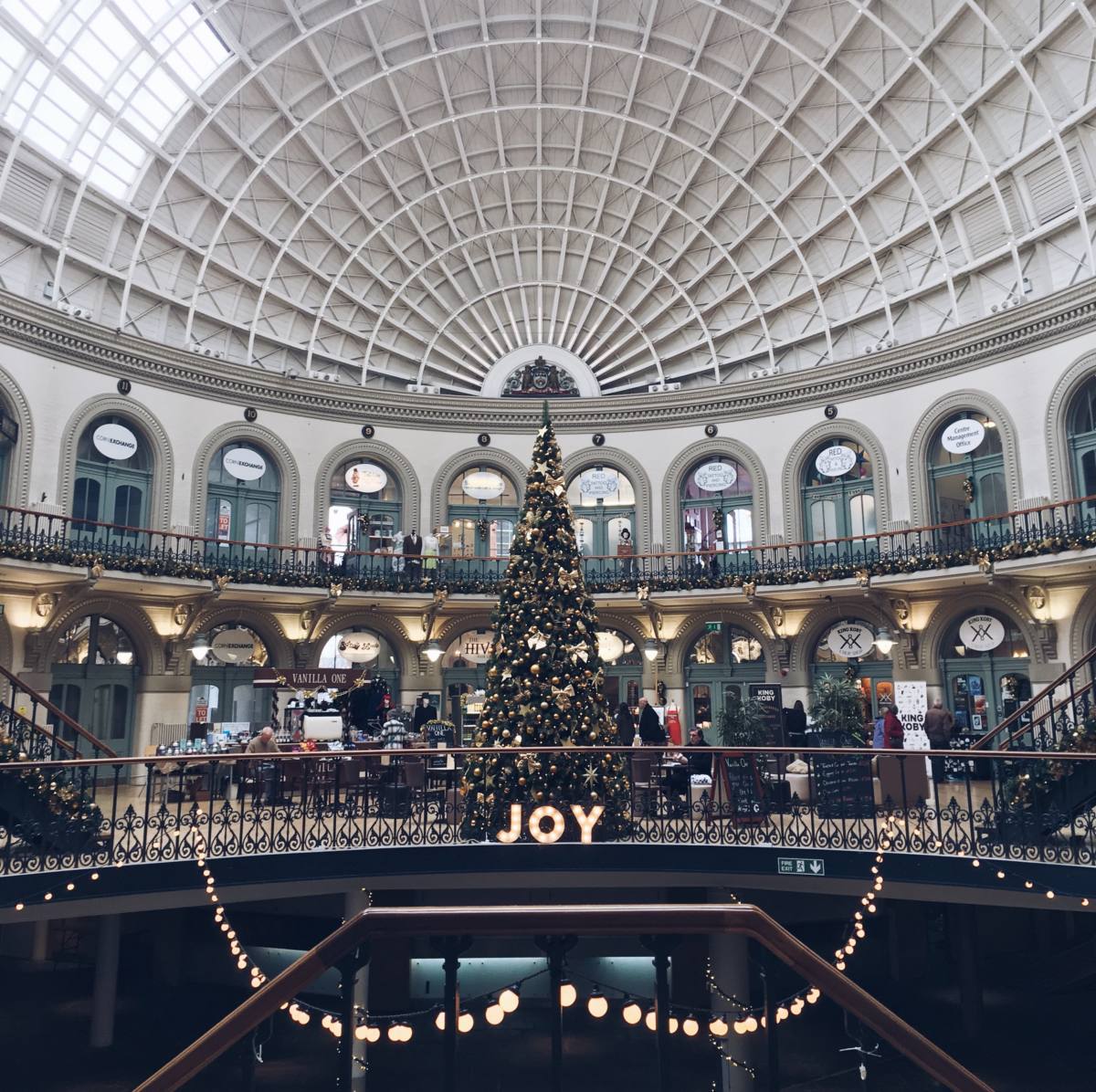 Now that my birthday is out of the way, I feel like I can truly focus my energies on getting into the festive spirit! The next 6 weeks are set to be incredibly busy for Sam and I, and I'm very conscious that without a bit of a plan, I could blink and it will be 2018. So with that in mind, I've pulled together a little bucket list for the festive period - hopefully working my way through this will make me feel hella Christmassy!
Let me know if you think I've missed anything...
1) Visit a Christmas market
There's nothing I love more at this time of year than a trip to the Christmas markets - yummy food, mulled wine and a bit of shopping is the recipe for a perfect afternoon, right? I'm hoping that Sam and I can get this ticked off our list in Edinburgh this weekend, and I'd also like to squeeze in a visit to the Manchester markets with my family as that has become a bit of a tradition for us now.
2) Make my own mulled wine
This is something I like to do every year and it always gets me right in the festive spirit! There's something about adding the spices and stirring everything together slowly that is just so soothing, and it always makes the house smell amazing too. I'll probably have a pan on the go while we decorate the tree - can you get more Christmassy?!
3) See a Christmas show
I bloody love going to the theatre at Christmas - it always feels like a real treat, and seeing something festive is particularly exciting! I've got tickets to go and see Elf The Musical in Manchester with my Mum and sister, and I'm also trying to rope Sam into coming to see Nativity with me in Leeds too.
4) Get throught my festive reading list
I mentioned in this post that I've picked up a couple of new festive books this year, and I'm determined to finish reading them all before December 25th rolls around. I'm really enjoying dipping in and out of the Christmas tales so this should be a fun one.
5) See It's A Wonderful Life at the cinema
This has become a little bit of a tradition for Sam and I now - in the week before Christmas we like to head out for dinner before going to watch a screening of It's A Wonderful Life at the cinema. It always marks the start of Christmas week for us and I love it.
6) Go to a carol concert
I don't know if it's because I grew up singing carols at school, but nothing makes me feel more festive than going along to a carol concert and heading all of the classics belted out by a choir. I'm hoping we can find a concert local to our village to go along to this year.
7) See the Christmas lights in London
Leeds always makes a really good stab at the Christmas lights, but let's face it, nothing screams SANTA'S COMING! like seeing Oxford Street all lit up. I know some people hate it at this time of year because it's so busy, but I love admiring all the window displays and snapping photos of the lights.
8) Decide on a present wrapping theme
I like to think I'm the sort of person who wraps all of my gifts beautifully, but in all honesty I usually end up buying whatever wrapping paper is on offer last minute and doing a half arsed job of it because I've ran out of time. This year I'm determined to have a present wrapping theme and to get started early!
9) Make a wreath for our front door
I always love admiring the wreaths on other people's front door at this time of year, but as we've always had grotty front doors, I've never wanted to draw extra attention to them. This year though we have a gorgeous new door and I can't wait to make a wreath and hang it with pride.
10) Start some new traditions
This will be mine and Sam's 8th Christmas together, so we already have a couple of well established traditions (like swapping stockings and having a party tea when we put the tree up), but as this is our first year as a married couple, I'd like us to start a few new traditions too. I've got a post coming on this next week, so watch this space, but if you have any suggestions then let me know!
What's on your festive bucket list this year?