Our New Christmas Decorations For 2017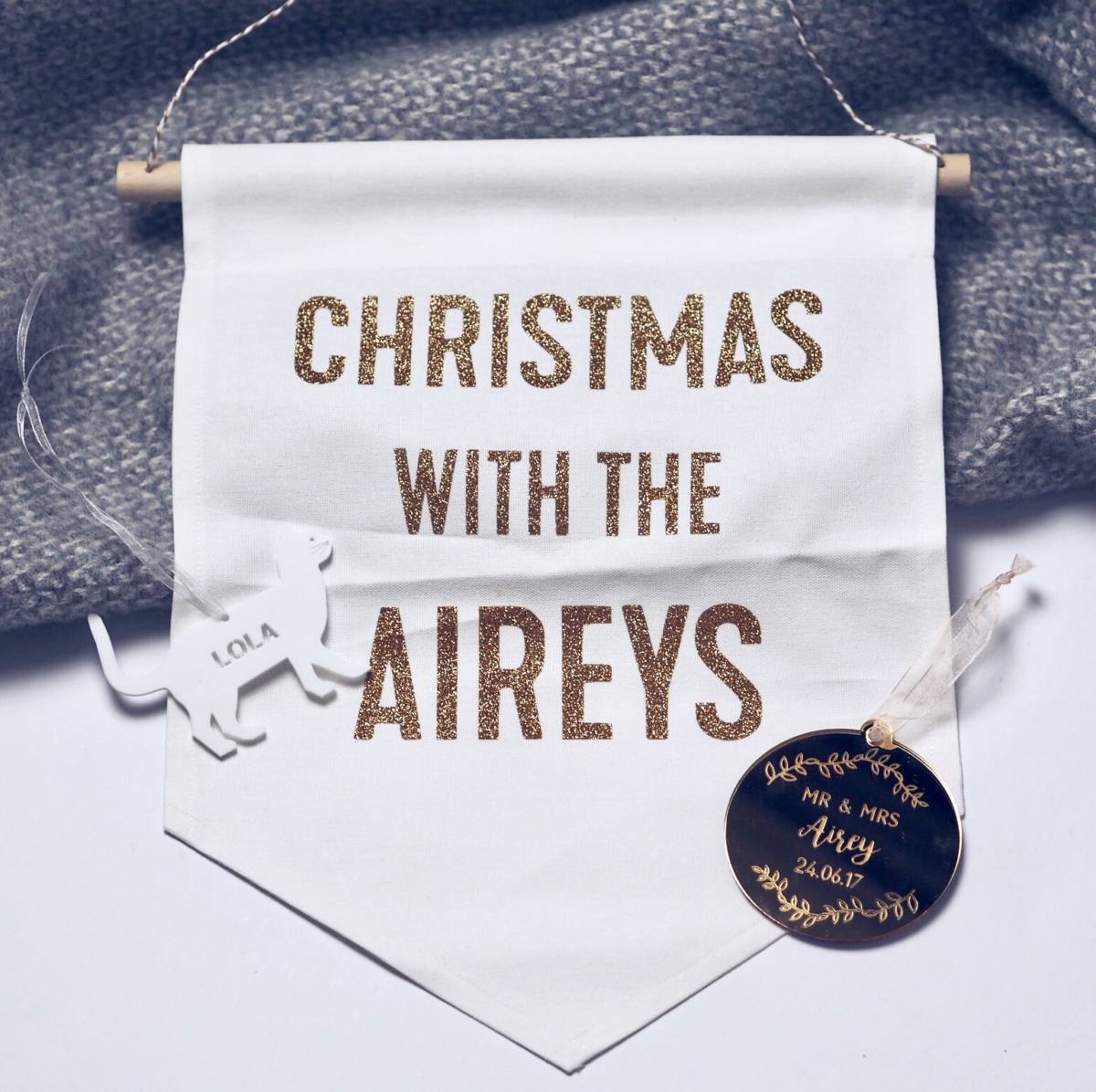 One of my favourite things to do every Christmas is pick out a couple of new decorations with Sam that mark the special moments from the past 12 months. We've built up quite a collection now and I absolutely love getting them out of the loft each year and remembering where we bought the decorations or what they symbolise. Today I thought I'd show you a couple of bits and pieces we've picked up this year. They all have a sentimental meaning behind them so hopefully they'll remind us of happy memories for years to come!
I knew we had to buy a bauble to mark our first Christmas as a married couple, and I absolutely loved this one. The leaf motif and gold foil really reminds me of our wedding decor, and the font is actually the same one that we used on our signs. It felt like the perfect decoration for the occasion, and I know it's one that we'll cherish forever.
Another nod to the fact that it's our first Christmas as the Aireys! I couldn't resist picking this little banner up - I love the design of it and I feel like it totally embodies my long term struggle to get Sam to enjoy Christmas as much as I do. I really like the idea that it will be a little family tradition to hang it each year and it's always nice to have a couple of non-tree related decorations too.
Of course, one of mine and Sam's highlights of 2017 was adopting our little cat, Lola, and we thought it was only fair that she should have her own tree decoration too! I bought this little laser cut cat decoration from the same seller who made our wedding cake topper and I love it - a lot of the personalised pet decorations were a bit naff, but this one is quite stylish.
So there you have it, the new Christmas decorations I've picked up for 2017. I can't bloody wait to put my tree up now! Do you like to add new bits and pieces every year?