3 Years Of Blogging - The Lessons, The Friends & The Opportunities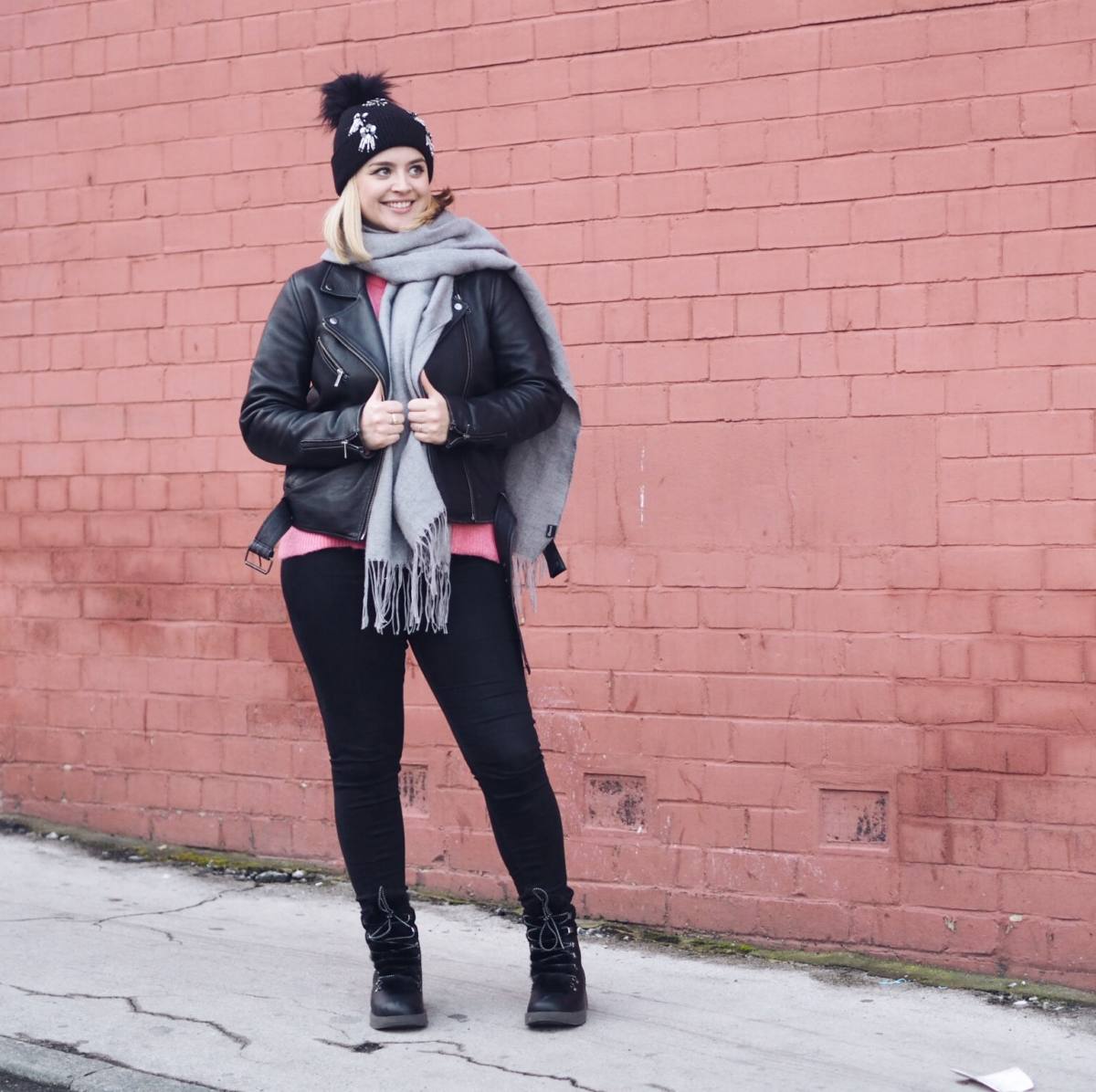 So today marks my blog's 3rd birthday! 3 years ago today I finally took the plunge and opened a Wordpress account, typed my very first post and officially became a blogger. This little old space has brought so much into my life in that time, and today I wanted to take the opportunity to reflect on the lessons, the friends and the opportunities that have come my way during 3 years of blogging.
Hat - Topshop | Jumper - H&M | Jeans - ASOS | Scarf - H&M | Boots - UGG | Jacket - La Redoute
The Lessons
Okay, so I don't even know where to start with all of the stuff I've learnt through blogging! There's the practical stuff that comes with running a blog, like learning how to edit photos, improving those writing skills and getting comfortable with some of the more technical bits, like basic coding and getting Google Analytics to work.
I've also developed tonnes more transferrable skills over the past 3 years, from learning how to build relationships with brands to managing a busy blog schedule around my full time job. Another thing I'm really glad has developed since starting this blog is my confidence. There's something about creating something totally from scratch and watching it blossom that gives the old self esteem a real boost.
The Friends
By far the best thing this blog has brought into my life is the friends I've made over the past three years. I feel more part of a community here in Leeds than I ever did before, and there's nothing I love more than meeting my blogging ladies for a drink in town after work or attending super cool events here in my own city.
On top of that, I've also made lots of lovely pals that are scattered across the UK (and across the world, come to think of it!). I've had the pleasure of meeting quite a few of them now and there's something really special about getting together in real life and realising that you automatically hit it off. A lot of people who don't blog find the whole meeting people off the internet thing a bit strange, but those girs are real pillars of support in my life thesedays. They've got my back, they cheer me on and they just get the struggles that sometimes come with having a side hustle.
The Opportunities
And last but by no means least is the opportunities! If you'd told me 3 years ago when I started this blog that I'd have had the opportunity to party in Ibiza, stay in a beautiful suite in the best hotel in San Sebastián and eat at some of the best restaurants in Leeds for "work", I wouldn't have believed you.
This year in particular I've had the opportunity to work with some brands that are such huge names that I can still hardly believe that they wanted to work with me and my little old blog. Getting to create content with the likes of Anthropologie and UGG have been real "pinch me" moments, and there are some opportunities and jobs coming up over the next couple of months that I just can't wait to share with you all. Collaborating with such ace brands and companies really pushes me out of my comfort zone and forces me to a be a little bit more creative, and I love that you guys seem to enjoy the results.
So there we go - 3 years of blogging and I love it more than ever. I can't wait to see what the next 3 years has in store and I hope you'll all stick with me for the journey!