10 favourites this week (#149)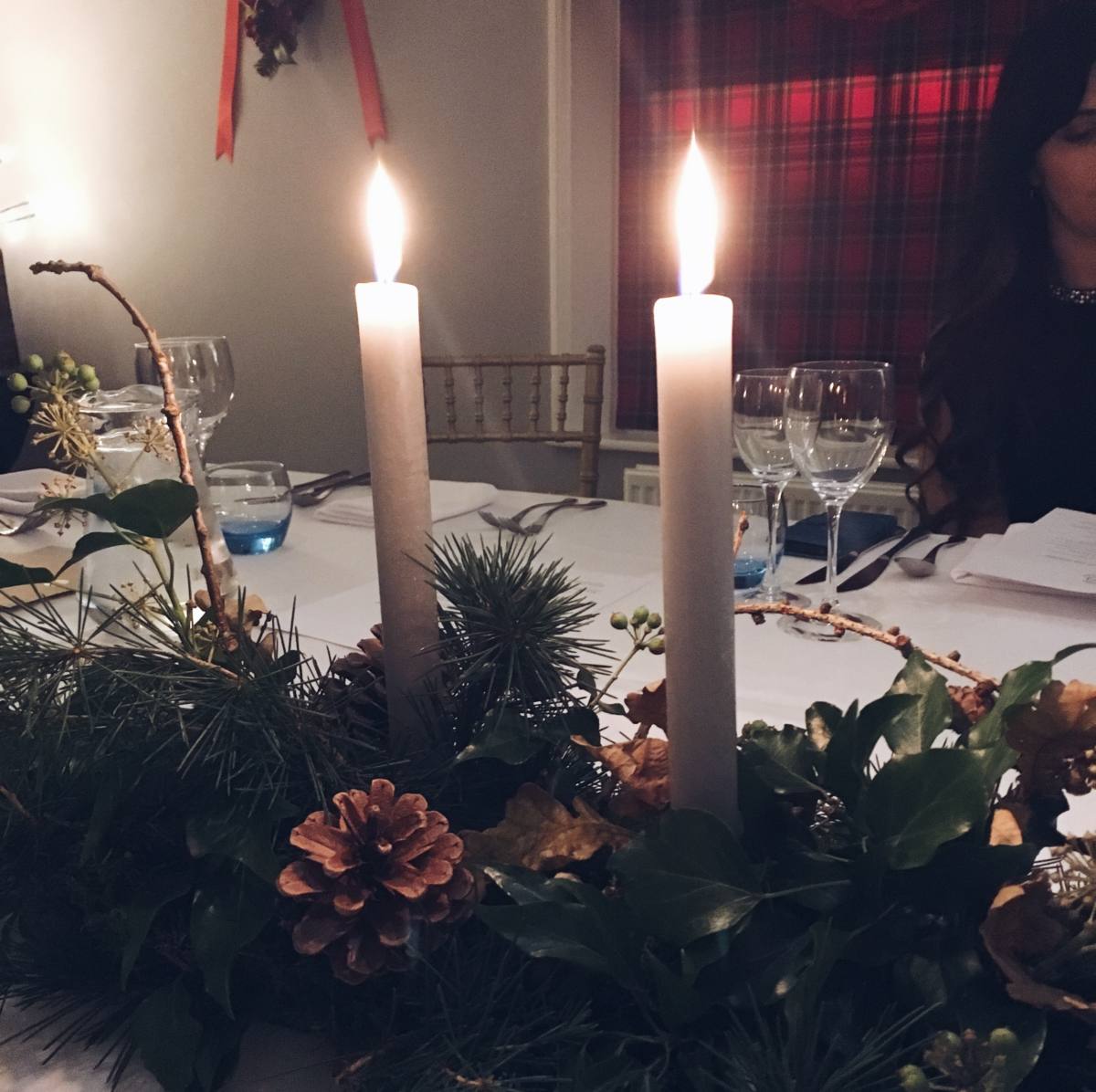 Happy Monday you lovely lot! Can you believe that there's only 1 more Monday until Christmas ? It feels like December is just flying by! This week is my last week in my current job before starting my new role next week and I'm feeling ALL of the emotions - excitement, nerves, fear, doubt, pride, nostalgia. It's so strange to think that next week I'll be forming new routines and starting afresh, but I'm so excited about it too.
Anyway, before I get carried away with next week, I should tell you what I've been up to this week, shouldn't I? Here goes...
1) Time spent at home with Sam
I am absolutely loving time spent at home with Sam and the cat at the moment and this week I've been lucky enough to enjoy lots of it. My favourite moments are the mundane ones - usually when Sam is washing up and I'm cooking dinner, both of us singing along to cheesy songs on Spotify. Boring but blissful all the same.
2) Wrapping pressies
This week I made a good dent in my pressie wrapping and I've thoroughly enjoyed it. I find wrapping gifts really therapeutic and I've loved making them look all pretty with ribbons and bows and sparkly gift tags! Plus my tree looks even more festive with loads of pressies underneath it.
3) A yummy veggie lasagne
Sam and I have been trying to eat a little bit less meat during the week for a number of reasons, and our most successful veggie meal to date was definitely the lasagne we whipped up this week. We used this recipe by my friend Alice and it was totally yum - it will definitely be a staple in our household from now on!
4) Watching Scandal
I realised this week that season 6 of Scandal is now on NOW TV and I've spent a lot of this week catching up on the escapades of Olivia Pope. I honestly LOVE this TV show - it's so addictive and every episode is just full of sass and drama. Watching it this week has been my favourite way to enjoy some downtime.
5) My first mulled wine of the season
I had my first mulled wine of the season this week and it made me feel like such a festive little elf! It definitely won't be the only one I have this Christmas - in fact, I'm already planning to rustle up a batch of home made mulled win this weekend.
6) An amazing dinner at the Harewood estate
On Thursday evening Sam and I had a truly amazing date night at the Harewood estate. We were treated to an incredible dinner at secret locations across the estate as our wedding gift from Sam's brother and it was such a brilliant evening. The food was insanely delicious and the whole set up was just so special - I'd definitely recommend Hidden Harewood if you're a bit of a foodie!
7) My Spotify Top Songs of 2017 playlist
This week Spotify rolled out their personalised "top songs of 2017" playlists and I have to say that I am a little bit obsessed with mine. Listening to it brings back so many happy memories from the past 12 months - it's amazing how music can take you right back to certain feelings or emotions, isn't it?
8) Celebrating my friend's beautiful wedding
On Saturday we headed deep into the Yorkshire Dales to celebrate my beautiful friend Emily's amazing wedding. Emily is one of my kindest and most thoughtful friends and getting to watch her marry her true love was an absolute honour. It was a day filled with love, friendship and amazing food - what more could you ask for?!
9) Snowy drives in the countryside
One of the great things about the wedding being in the beautiful Yorkshire Dales (apart from the stunning views, of course) is that we got to drive through lots of beautiful snowy countryside to get there. At one point on the drive home yesterday we were surrounded by white fields and snow drifting down slowly and a Christmas song came on the radio - I almost burst with festive excitement.
10) A lovely family Sunday
We spent yesterday with Sam's family and it was absolutely lovely. We had tea and a long overdue catch up with his parents before his brother, sister in law and nephew came over for  Sunday dinner. We ate a yummy roast, watched the football and all fawned over Ralfie who is just too cute.
How has your week been? I'd love to hear what you've been up to!