5 Things I Love About Being A Grown Up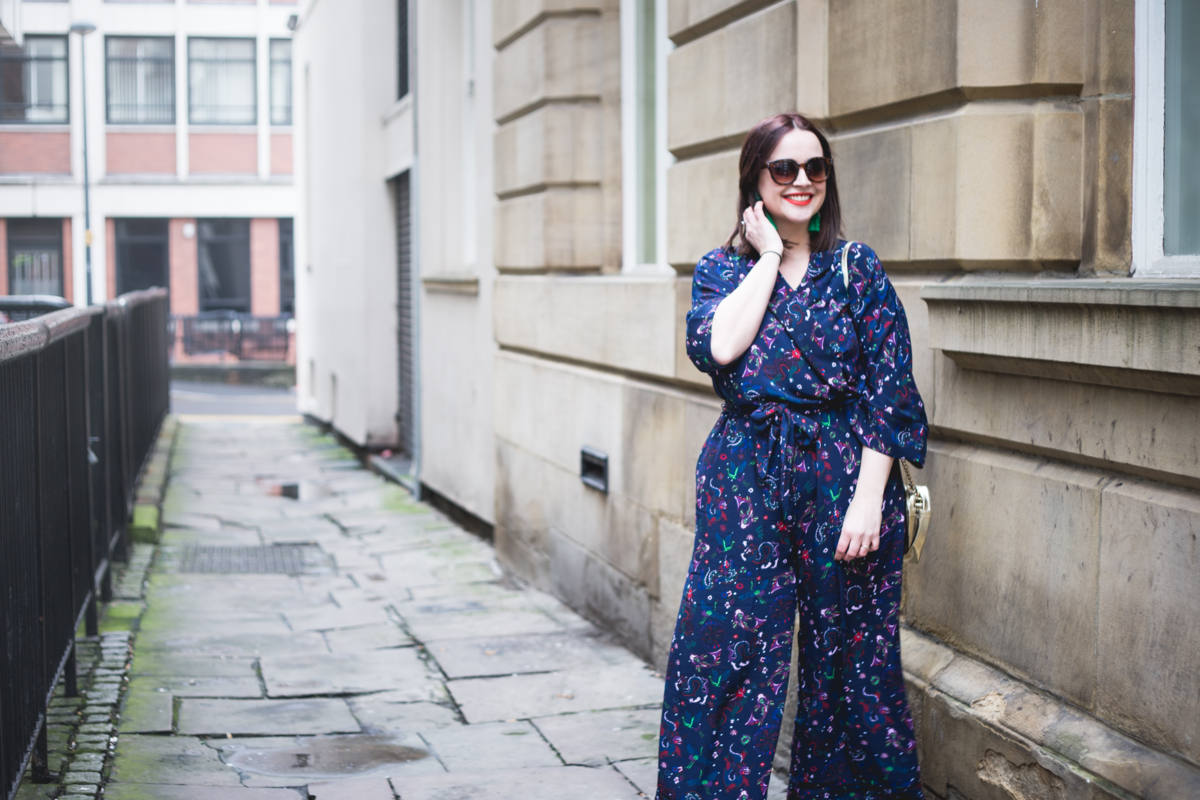 Being a grown up gets a lot of stick. Every time I check Twitter I see people moaning about bills or life admin or tax returns, and I get it. Being a grown up can feel overwhelming and tiresome and downright boring at times. But I also happen to think that it's brilliant. I dreamed about being an adult for most of my childhood, and I have to say that most of the time, it doesn't disappoint. Here are 5 things I love about being a grown up...
1) Nobody can make me tidy my bedroom
Okay, so let's start with a trivial point, but one that makes me happy all the same: nobody can make me tidy my bedroom. I'm a naturally messy person (previous housemates will attest to this!) and there was nothing worse as a kid than getting shouted at for it. My parents are both absolute neat freaks, and they would regularly despair at my slovenly ways.
That's not to say my house resembles a tip these days (not all of the time anyway), but I like that whether it's messy or tidy is a decision that I get to make. If I get home from work and I'm too tired to hang my clothes up, that's fine. If I skip the washing up for another episode of The Crown, no big deal. It's a tiny thing, but that doesn't stop it being gleeful.
2) I get to choose my own holidays
Okay, so this point has two layers: 1) I get to choose where I go on holiday, and 2) I get to choose when. While I have loads of happy memories of the family trips we took when I was a kid, I have thoroughly enjoyed holidaying on my own terms as an adult. I've loved falling in love with places that are brand new to me, and I like knowing that I can revisit them as many times as I like.
Plus, despite having been a fully fledged grown up for a whole decade now, I still get a thrill from being able to pick and choose when I take my holidays. Wanna fly somewhere fun on a Wednesday? I totally can. Want to spread the days out so that I can take 14 trips in a year? No one can stop me.
3) I can wear the clothes that make me happy
There's something about having to wear a gross school uniform (both of mine were maroon - MAROON!) for 11 years that makes you hella grateful to be able to choose your own outfits as a grown up! I'm pretty lucky that my workplace doesn't have a dress code, which means I can fill my wardrobe with stuff I genuinely love.
Recently that has included buying these bright gold Reebok Classics, these green tassel earrings and this very jazzy Monki jumpsuit. None of these items were necessary or sensible, but they make me pretty damn happy and that's good enough reason for me.
4) I care a lot less about what other people think
I spent my teenage years absolutely plagued with worry about what other people thought of me. I wanted everyone to like me, and I based about 90% of my decisions on what I thought would give me the best chance of that. I was forever contorting into different iterations of myself in order to keep everyone happy and it was exhausting.
Fast forward to 28 year old Sophie and I can honestly say that other than my family and close friends, I couldn't really give a damn what other people think about me. Sure, the odd comment still ruffles my feathers every now and then, but on the whole, I'm much more confident in my decisions and focussed on making me happy, rather than everybody else.
5) I feel way more comfortable in the skin I'm in
I can vividly remember being 14 and feeling fat. I can't have weighed more than 8 stone, but I worried that I was chubby and quickly became obsessed with discussing diet tactics with my friends in the playground, and wearing outfits that flattered my slimmest parts.
The obsession has followed me along for most of my life since, but there's something about getting older that just makes you feel more comfortable in the skin you're in. This year was the first January I can remember where I didn't feel the pressure to go on a diet and I can't tell you happy that made me. If that's not a reason to celebrate being a grown up, then I don't know what is!
Jumpsuit - Monki | Trainers - Reebok | Bag - ASOS (old) | Earrings - Topshop | Sunglasses - Primark (old) | Photos - Matt McCormick
So there you have it, 5 things I love about being a grown up. How do you feel about adulting? Do you love it or loathe it?