10 favourites this week (#157)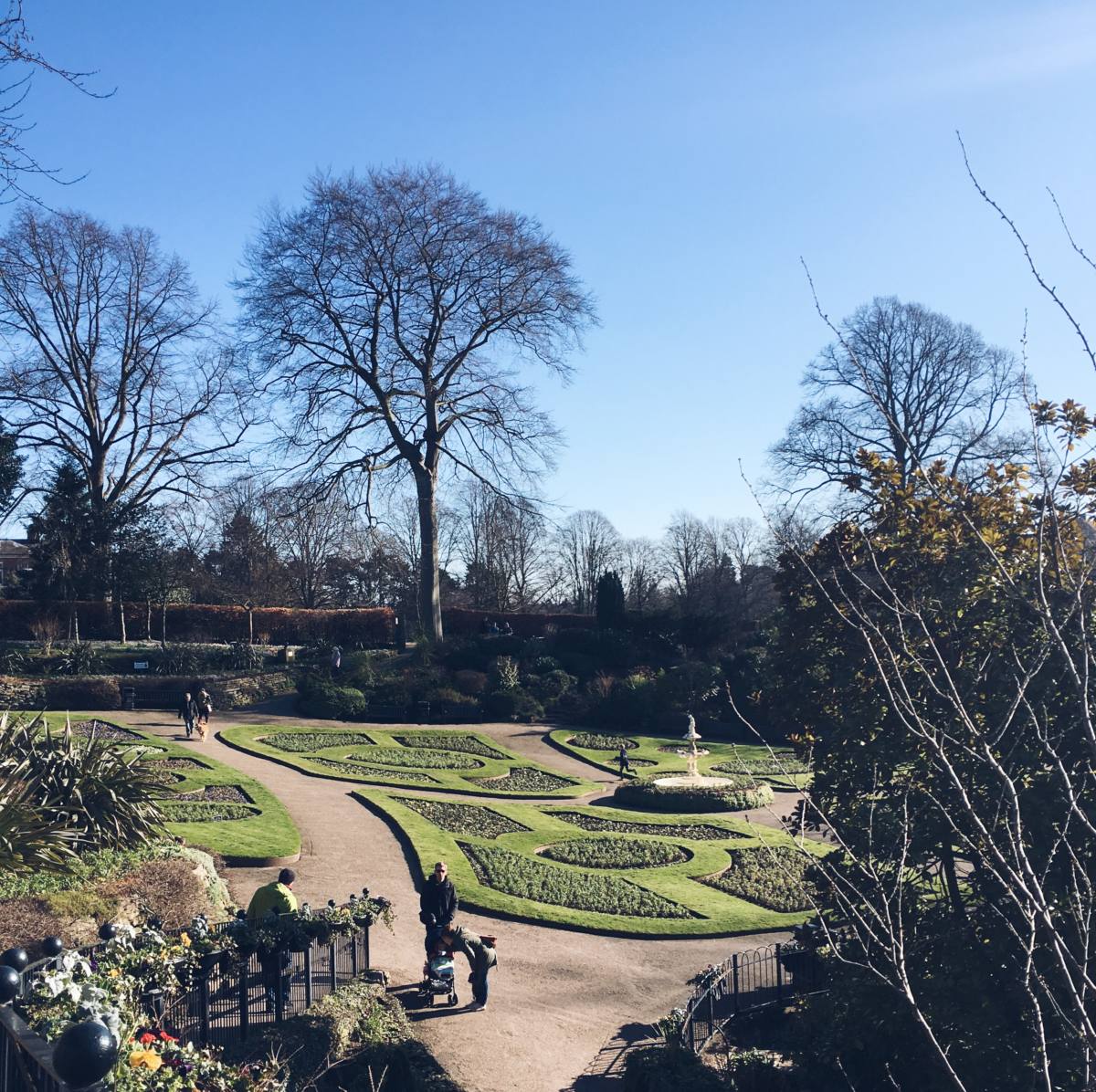 Happy Monday you lovely lot and welcome back to another weekly favourites post! How have you all been this week? Did you get chance to enjoy the glorious sunshine this weekend? I've had a bit of a mixed week - my hormones have been making me feel crappy and anxious, but there were lots of happy moments too. And as always, it's those happy moments that I'm going to concentrate on. Here are my 10 favourites this week...
1) Million Dollar Listings
Okay, so I've got a confession to make. I LOVE trashy reality TV shows! I grew up watching Newlyweds, The Hills and the Kardashians, and I like to indulge my inner trashy TV fiend every now and then. When we were in New York last year, I became obsessed with Million Dollar Listings, a reality TV show based around estate agents selling UH-MAZING properties in Manhattan. Anyway, this week I discovered it on the ITV player and binge watched them all - and I enjoyed every minute!
2) A lovely delivery from Dorothy Perkins
The lovely folk at Dorothy Perkins very kindly sent me a little package this week containing some lovely pieces that I can't wait to style up this spring. I always feel very lucky to receive any kind of blogger mail, and I can't wait to show you some of their gorgeous new in pieces - I know you'll all love them too.
3) Sunny canal runs
Despite the ridiculous cold front that's meant to be hitting the UK this week, for a couple of days last week it genuinely felt like spring had arrived. I made the most of them by heading out for a couple of sunny runs along the canal and I enjoyed every minute - even though I am definitely very unfit at the moment...
4) Watching the Brits
Surely I can't be the one who absolutely loves watching the Brits? We always used to watch it as a family when I was little, so it always makes me feel really nostalgic. I love seeing what everyone's wearing, watching the performances and generally wishing I was there boozing with everyone - one day maybe!
5) Travel talk
I met some of the lovely team at Hills Balfour this week to talk all things travel over a gorgeous meal at Angelica in Leeds. They represent so many fab travel clients and it was so exciting to talk about some of our favourite destinations and travel plans for the year ahead. Plus, At the food at Angelica was delicious - the creme brûlée was honestly next level.
6) A catch up with my best friend
Living far away from your best pals is rubbish, especially when you grew up seeing them everyday, but it does mean there's always loads to talk about when you have a proper catch up! I spent Thursday evening on the phone to one of my oldest friends, Fiona, and it was so lovely to hear her voice and get up to speed on everything that has been going on in each other's lives.
7) My first iced latte of the year
Okay, okay, I know it's not actually spring yet, but with the sun streaming in through the car this weekend it felt like it was here, and I got a bit excited and  ordered an iced latte at the Starbucks drive thru. I am obsessed with iced lattes whenever summer comes around, so they taste like sunshine and happiness to me, and sipping one on Saturday definitely got me feeling excited for those warmer temperatures.
8) A family weekend in Shrewsbury
We spent this weekend in Shrewsbury with Sam's family and it was just lovely. We hadn't seen some of them since Christmas so it was lovely to have a good old catch up, and Shrewsbury is a really nice town to visit. We managed to squeeze in a couple of walks in the gorgeous sunshine too, so my vitamin D levels are feeling topped up!
9) Celebrating our nephew's first birthday
The reason we got together as a family this year was to celebrate our gorgeous nephew's 1st birthday. I can't believe he's a year old already - time flies when you're having fun! It was so lovely to watch him opening his pressie and blowing out the candle on his cake, plus there were lots of giggles and cuddles to go around too.
10) Turkish takeaway
We got home quite late last night and couldn't be bothered to start cooking, so we decided to cheat and order dinner from the Turkish restaurant in our village. We love this place so much that it even inspired our wedding menu, but we haven't eaten from there for ages, so it felt like a lovely treat to round off the weekend.
What have you all been up to this week? I'd love to hear, so leave me a comment!