10 favourites this week (#158)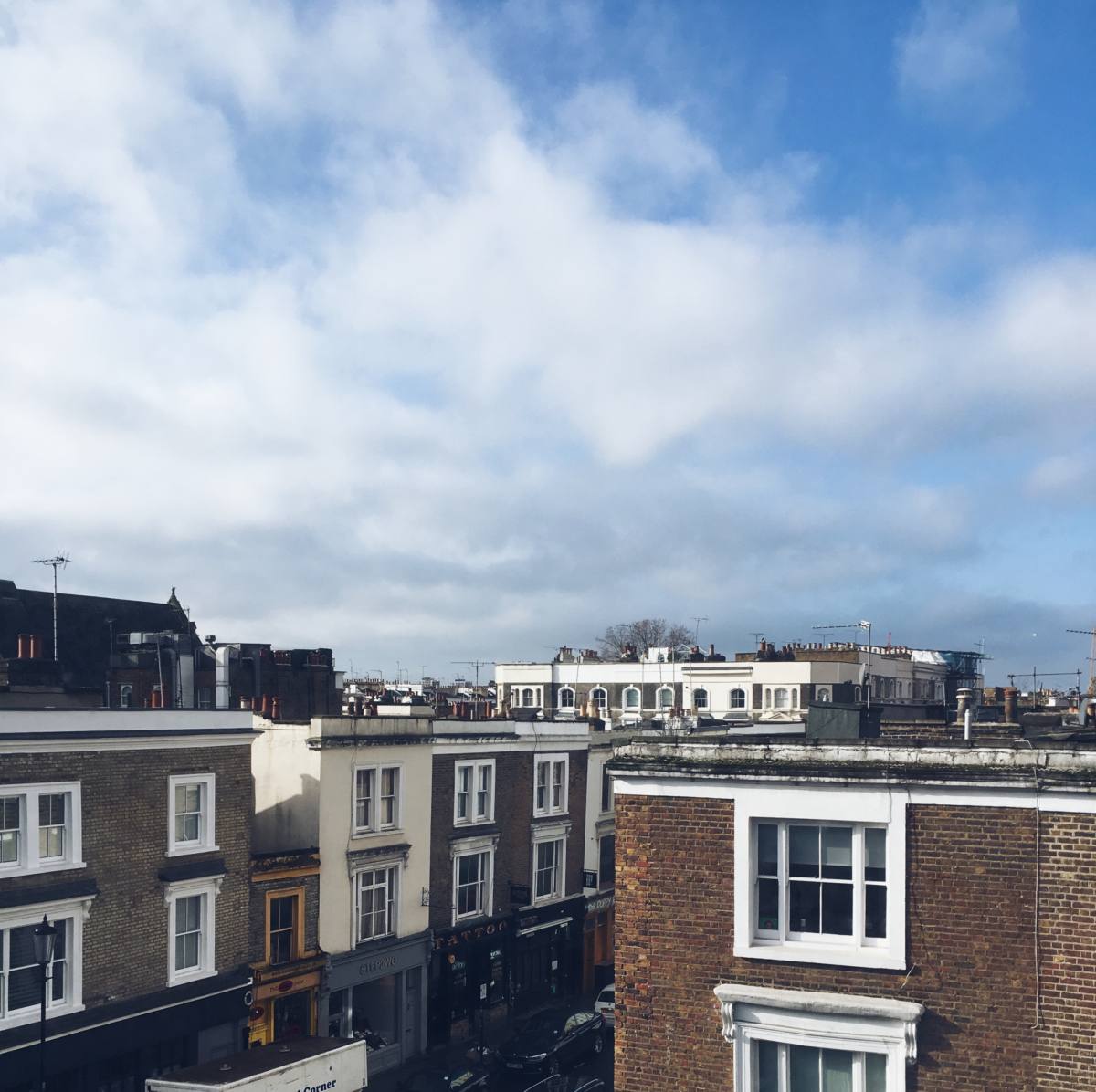 Happy Monday, you lovely lot! How are you all today? Hopefully it's a little bit warmer wherever you are this week and that all the drama the snow caused has started to ease. Hasn't it been a bonkers week?! Thankfully I had a really lovely weekend to make up for the fact that I was pretty much housebound for the entire week - let's hope spring is on the way soon!
Anyway, less chat about the weather and more talk about what's been making me smile. Here are my 10 favourites this week...
1) A lovely stroll around London
On Monday evening I was in London for work and decide to make the most of a dry evening and head out for a little walk. I strolled down the river, crossed the Waterloo bridge and headed up to Covent Garden, where I had a little mosey around the shops before grabbing some dinner. It was so lovely to see the city all lit up and get a bit of a fresh air.
2) Snow days!
Okay, so if you follow me on social media you'll know that the novelty of the weather really did start to wear off by the end of the week, but I quite enjoyed the first couple of snow days! It was lovely to be all cosy inside our house with the fire roaring, while the snow fell for hours on end outside of the window. It felt very peaceful.
3) My Kindle
I've already mentioned my Kindle in one of these favourites posts before, but it really has been a bit of a lifesaver this week while I was trapped inside. I caught up on loads of reading and having so many books available at the touch of button is really quite magical. I'm so glad I bit the bullet and finally bought one.
4) Feeling on top of my to do list
Another perk of been stuck at home all week is that I've been able to get loads of niggly jobs done which is making me feel on top of my to do list. I haven't really felt like this since I started my new job in December, so it's nice to feel a little bit more in control again.
5) Honeymoon outfit planning
What do you do when the weather requires you to wear 4 layers at all times, even though it's March? Plan outfits for sunnier climates, obvs! This week I've been trawling all my favourite online shopping haunts for their new season pieces and planning outfits for our honeymoon which is now less than 12 weeks away - yikes!
6) A weekend in London with Sam
After being housebound for what felt like forever (but was actually just 3 days), Sam and I braved the snow and headed to London for the weekend. He'd booked the trip as one of my birthday pressies and we'd been really looking forward to it, so I'm so glad that the wintry weather didn't get in the way.
7) Staying at The Distillery
While in London this weekend we stayed at The Distillery, which is London's first (and I believe only) gin hotel. You basically get to stay in a gorgeous boutique hotel room at the same site that they distil Portobello Road gin, which is just as epic as it sounds. I'll have a full post coming up soon, but it's fair to say that we had loads of fun and we're already planning a return trip!
8) A very fancy bar crawl
Over the past couple of years, Sam and I have been trying to tick off the top 5 bars in the world, and this weekend we finally managed it! We'd already visited 3 of them, so we made it our mission while in London to visit Connaught Bar and Dandelyan - both of which were great. It was also lots of fun to pretend we were fancy for the afternoon.
9) A really lovely Sunday
Sam and I spent yesterday with some of our friends who live in London - we headed to the pub to watch the football and enjoy a roast dinner, and it was just lovely. I really don't think you can beat a slow Sunday spent in great company, and we got to do just that this week.
10) Catching up with one of my besties
After hanging out at the pub all afternoon, I headed back to one of my best friend's flats for a little sleepover. Laura and I lived together the whole three years we were at uni, but we don't get to see each other nearly enough these days, so it was ace to be able to have a proper catch up.
What's been making you smile this week?