Celebrating Mother's Day at Victoria Leeds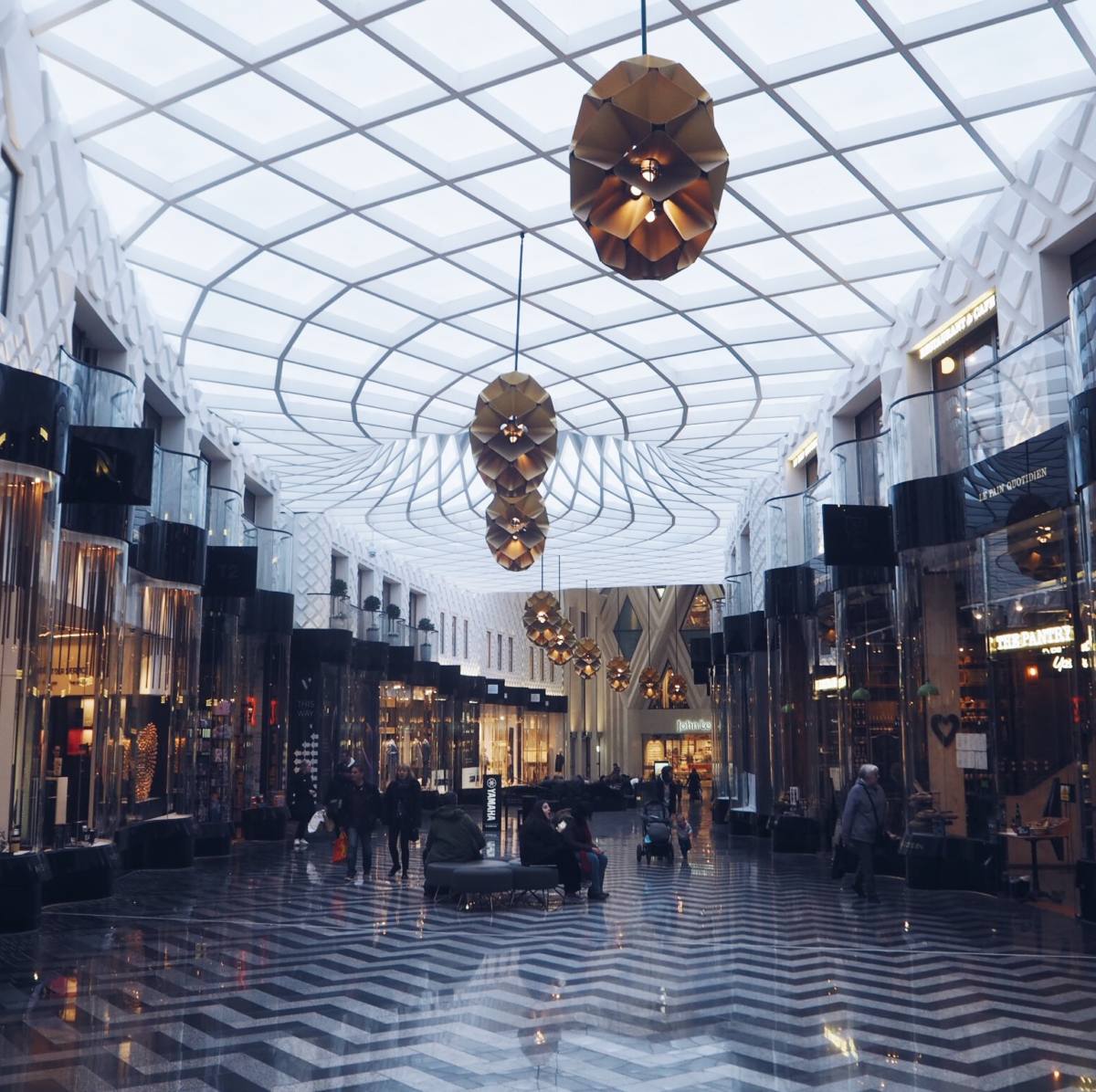 My Mum has always been one of my favourite people to hang out with. I can remember that even as a teenager I would rather hang out at home with her rather than going out with friends on a Friday night - I'd make my excuses for why I couldn't join my pals for cider drinking in the park and share an ASDA pizza with my Mum on the sofa instead. I know, I know, I was just so cool! I'm lucky that even though we no longer live in the same place, we still get to hang out quite regularly. Along with my sister, Molly, we make sure we plan all manner of girly activities - from spa days and shopping trips, to holidays and meals out. We all get along really well, and I feel very lucky that I have two built in best friends to make plenty of fun memories with.
So when I got an email asking if my Mum and I wanted to celebrate Mother's Day early with a spot of shopping and dinner at Victoria Leeds, I couldn't say yes quick enough!
We started our evening with a little wander around the shops - Mum has always been a fan of heading to the Victoria Quarter during her trips to Leeds (I definitely get my love of shopping from her!), but she hadn't seen the Victoria Gate shopping centre yet, so we started there. I knew she was going to love it and I wasn't wrong - she kept commenting on how gorgeous the place was, and we both enjoyed the fact that there are some shops in there that we can't visit on our usual trips to Manchester.
Once we'd swooned over all of the new in spring pieces in Anthropologie and &Other Stories, it was time to head to Space NK for a little makeover. Space NK has long been one of my fave shops in Leeds, and they stock all of my favourite beauty brands, such as Nars, Emma Hardie and Rodial. My Mum and I each got to spend an hour with a dedicated make up artist trying out some new looks and learning more about the products. I found it SO useful - I'm such a novice when it comes to make up, so it was great to find out what would actually work with my skin. It's safe to say that we both enjoyed it so much that we had to take some products home with us, meaning we both left a few quid lighter...
With our credit cards bearing the brunt of our new favourite beauty finds, we headed to East 59th for dinner. I've only ever been here for a drink before so I was dying to try the food! The restaurant is so lovely - think plush decor, dim lighting and an extensive cocktail menu. They also have a roof terrace that looks out over the city, complete with fairy lights and cosy blankets, which I definitely want to head back to in the summer.
Mum and I both ordered a rose and lychee margarita on the advice of our waitress and we were so glad we did - they were gorgeous (and very Instagrammable too!). We then both ordered a steak each complete with all the trimmings and had a good old catch up while we filled our bellies. It was so nice to have some quality time catching up - we're both really busy at the moment, so we definitely appreciated having the time for a good old chinwag.
We left East 59th with happy tummies full of lovely food and feeling slightly tipsy from our cocktails, with our shopping bags in tow. We had such a perfect evening doing all of our favourite things - shopping, eating, drinking and chatting. I'm a little bit biased as a Leeds resident, but I struggle to think of anywhere quite as perfect as Victoria Leeds to do just that - they have an amazing array of shops, bars and restaurants, all of the highest quality.
We enjoyed it so much that as we left Victoria Gate, Mum and I were already checking our diaries and making plans to visit again for a girly weekend with my sister. If you're still looking for something fun to do with your Mum in Leeds this weekend, I can't recommend Victoria Leeds enough - with such a vast array of unique dining and leisure brands, there really is something for everyone.
Have you got anything nice planned to celebrate Mother's Day?
*This post was in collaboration with Victoria Leeds, but all love of shopping, eating and mother/daughter hangs are my own