Reflecting On The Year So Far & Setting Some Intentions For The Season Ahead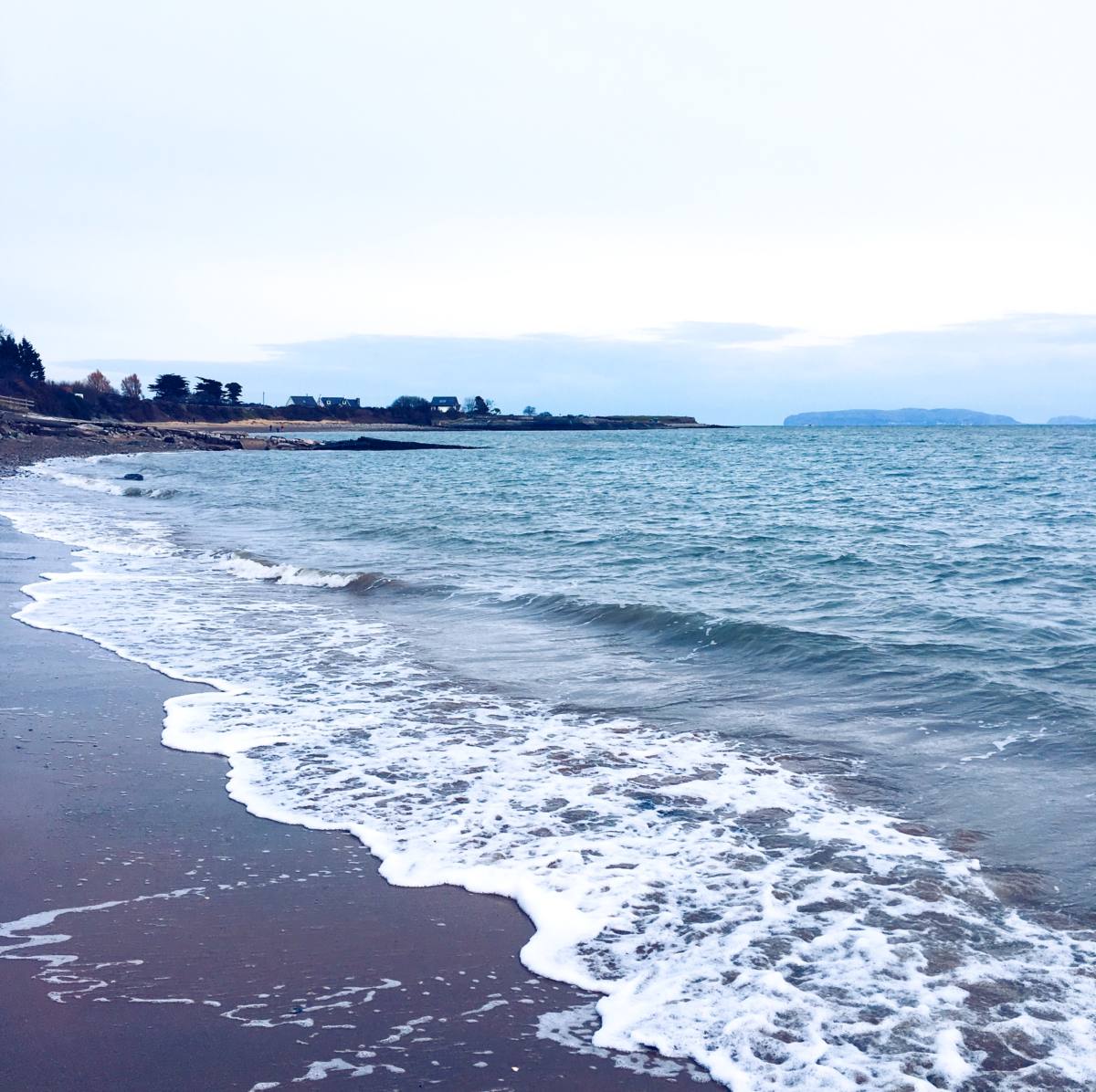 Oh hi, April. How did you get here so quickly?! I swear we were only just complaining about the longest January ever a few days ago, and now we're already a quarter of the way through 2018. Time is weird. Anyway, I've been thinking a lot this weekend about the year so far and the next few months that lie ahead. We break the year into quarters at work and I quite like thinking about the year in this way - a quarter, or a season, feels like a substantial enough period of time to achieve some big things, but it isn't so vast that all the weeks and months start blurring together in my mind.
And so, after completing my Q1 review and setting some goals and intentions for Q2 at my day job last week, I thought it might be fun to apply some similar principles to my personal life too. It probably also helped that we spent the weekend away visiting Sam's parents in Anglesey - being there always gives us a chance to slow down and the clarity to reflect on whatever is going on in our life at the time.
Reflecting On The Year So Far
At the beginning of 2018, I set myself a word of the year. The idea was that the word would be my guiding intention, something that I could keep coming back to to help me make difficult decisions or inform my plans. That word was calm.
The irony of the fact that I chose the word calm before embarking on one of the busiest periods of my life is not lost on me. If you're a regular reader of this blog, you'll know that the last three months have been full on for me. I've spent the first portion of this year getting stuck into my new busy and demanding job, launching my first e-course, writing 50 blog posts, launching my new coaching services and attempting to maintain some semblance of a social life. I've squeezed in trips to Barcelona, Brussels and London around the regular travel that my job requires, and I've also been attempting to read a book a week, too.
Just writing all of that down makes me exhausted. Don't get me wrong, I've had a wonderful couple of months, full of happy memories and some achievements that I'm really proud of. I've been given some incredible opportunities that I couldn't have imagined were on the horizon back in January, and I don't regret saying yes to them. But it's safe to say that it hasn't been the restful start to the year that I envisaged. I'm not going to beat myself up about that, and like I said, I wouldn't change anything about the past 3 months, because I've learned loads and set some solid foundations for the year ahead. However, it has made me think a lot about my priorities for the next few months.
Setting Some Intentions For The Season Ahead
Which brings us nicely on to setting some intentions for the season ahead. You won't be too surprised to hear that I'm still striving for that calmness that I was hoping for back in January, but this time around, I'm putting some concrete plans in place to help me actually achieve a slower pace of life.
Spending the past few days away in Anglesey has only affirmed that a more laid-back approach is exactly what I need right now. The reason for that is simple - for the first time in my whole life, my life looks exactly like I want it to. I have a job that I love, a beautiful home and a happy and fulfilling relationship. I have a lovely family who I enjoy spending time with, a hobby that gives me the creative outlet I need and a diary full of exciting plans and trips. This is not a #humblebrag (anyone who has been following this blog for any length of time will know that the past few years have not looked so rosy for me or my mental health), but simply an acknowledgment that right now, during this season of my life, things are working out pretty much exactly how I want them to.
I'm not naive enough to think that this contentment and good fortune will last forever, and for that exact reason, I want to make the most of it right now. I want to give myself the time to savour the moment while it's here, rather than constantly chasing the next achievement or goal and realising that some of my happiest days have gone past in a blur. I'm a workaholic who thrives on being productive and slowing down doesn't come naturally to me, but for the next few months, I want to give myself the permission to be purposefully less productive. What that looks like will change from week to week, but I want to feel empowered to put the laptop away and spend my time on pursuits that don't serve me in any way other than pure enjoyment.
To assist in my goal of slowing down a little bit, I'm also going to be setting myself a slow(er) living challenge. The exact details will be on my blog tomorrow, but essentially, I'll be setting myself a little challenge each week to try and encourage myself to take my foot off the pedal and enjoy life a little more. Things like reading instead of screen time, spending more time in the kitchen and getting outdoors will all feature.
I don't really know what all of this will mean for my blog. I might find that I want to blog more when I lift the pressure of being productive and growing a side hustle for a little while, or I might just enjoy hanging out in the real world more for the next few months. But either way, I know that this is the right thing for me, right now. I have some really exciting plans this summer, and I want to fully embrace them, rather than lifting my head up and realising that it's August already. I want to enjoy the rewards of the work I've put in over the past few years, and I won't let myself feel guilty for doing that.
What are your intentions for the season ahead? Do you have any tips for slowing down?