My Slow(er) Living Challenge: Week 1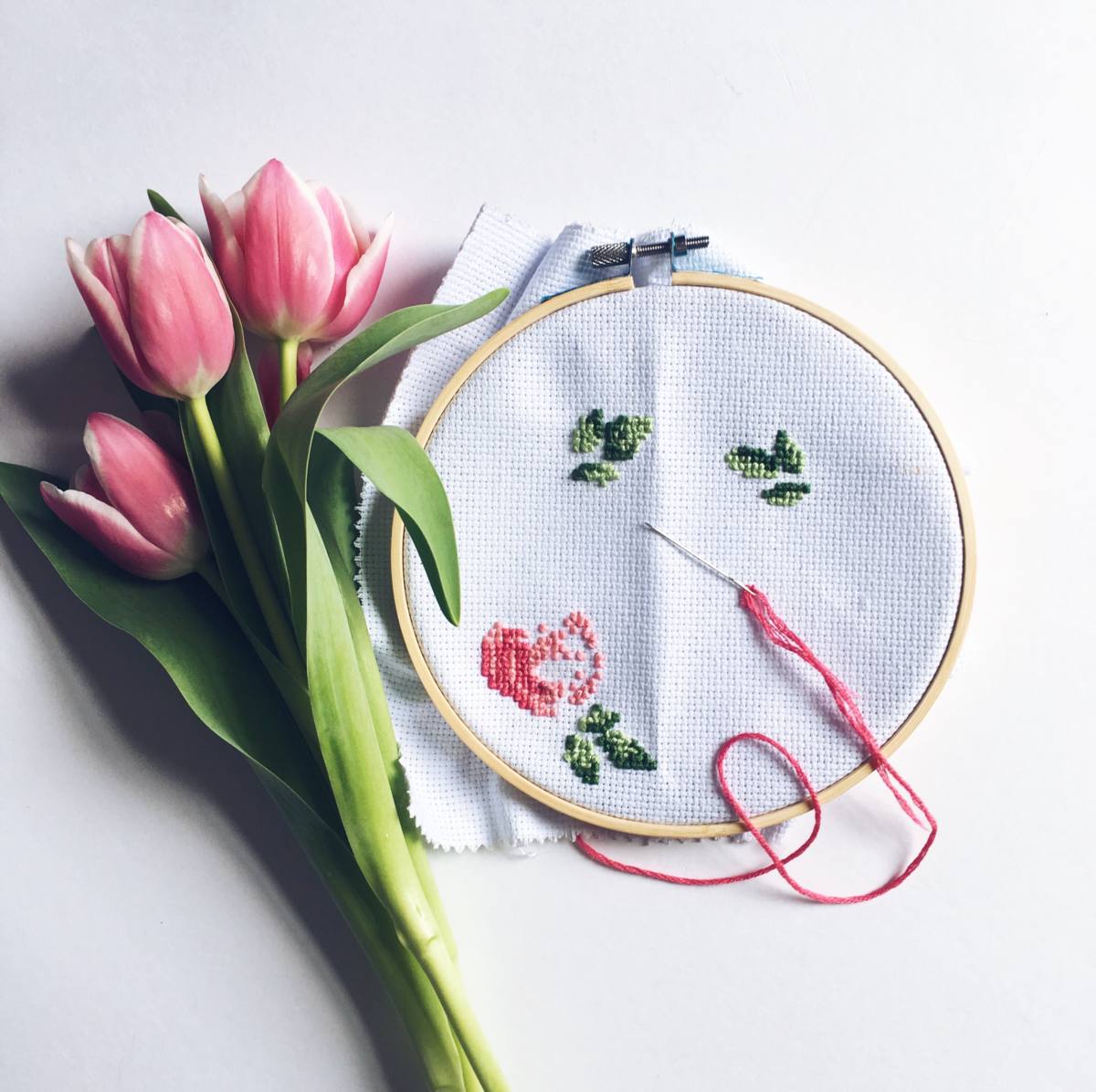 Happy Monday, everyone! Today's post is going to be a little review of week 1 of my slow(er) living challenge. If you've got no idea what I'm going on about, head on over and read this post. I'm going to be putting these little reviews together every week to update you all on how I'm getting on, and remember, you're more than welcome to join in too!
The Challenge
Okay, so this week's challenge was a fun one - making something with my hands. I've always been pretty crafty and enjoyed making things, but quite frankly, it hasn't been a priority for me in the past year. In fact, I don't think I've done made a single thing since I finished all the crafting for our wedding last year, which is actually pretty sad!
Did I Manage It?
Yes! I actually did 3 things this week that fell under the "making things" bracket, and I thoroughly enjoyed each one. First up, I baked some brownies - I think baking is probably one of my favourite crafts, and not only because you get something delicious at the end of it. Unlike with cooking, where I'm partial to just throwing some ingredients in and hoping for the best, baking requires a certain level of concentration. You have to weigh each of the ingredients and be constantly mindful of the next step, and I find that that really helps to switch my overactive brain off for a little bit.
Next up, I've been embracing my inner granny and cross-stitching. I bought a simple kit from Hobbycraft a few weeks ago but hadn't really find the time to do it, but this week, whenever we've been sat in front of the TV (usually watching Nashville because we're obsessed), I've been reaching for my embroidery hoop and making a bit more progress. This has been quite a game changer for me, as I usually find that when we're sat on the sofa watching telly I end up reaching for my phone or laptop and catching up on some work, so keeping my hands busy has really helped me to enjoy some proper downtime.
Working through my little cross-stitch pattern has also made me realise how impatient I am. As simple as the design is, it's taken me quite a while to get into this craft that I haven't practised since I was about ten years old. I've been making mistakes and my progress has been much slower than I imagined, which I've found frustrating, but it's been a reminder to me that most things take time to master. It's also been a lesson in remembering that we don't have to be perfect at everything we do - the end product will likely be so messy that it will never be looked at again, but that's not the point - the joy and relaxation that the process has brought me is.
Finally, I also spent an evening scrapbooking. I bought a scrapbook just before we got married to capture all of our wedding memories, and my friend also bought us a beautiful book to capture all of the memories of our first year as a married couple in. I've been collecting mementoes all year to fill the pages, but until last night, I've never actually made the time to get sorting and sticking. It was so much fun to look back on our wedding and everything we've been up to since, and it makes me really happy to know that we'll have these two books to remind us of this special time in years to come.
What Have I Learnt?
I've touched on some of the things that I've learned from this week's challenge above, but I think the biggest thing I'll be taking away with me from this week is to make time to work on some things that are just for fun. When I first started this blog 3 and a half years ago, it ticked that box for me, but as it's grown and become more of a small business than a hobby, I've been missing that "just for fun" creative outlet.
Finding space to be creative and make things that don't serve any productive purpose has brought me so much joy, and it's something that I want to keep as a priority over the next few months. Not only is it fun, but it gives my brain some much needed down time, which actually helps me be more productive in other areas of my life.
What's Next?
I've got a feeling that next week's challenge is going to end up being one of my favourites - reading for an hour a day! I've got a stack of books on my bedside table that I've been meaning to read for a while, and I can't wait to get stuck in...