The Last Phase Of My Twenties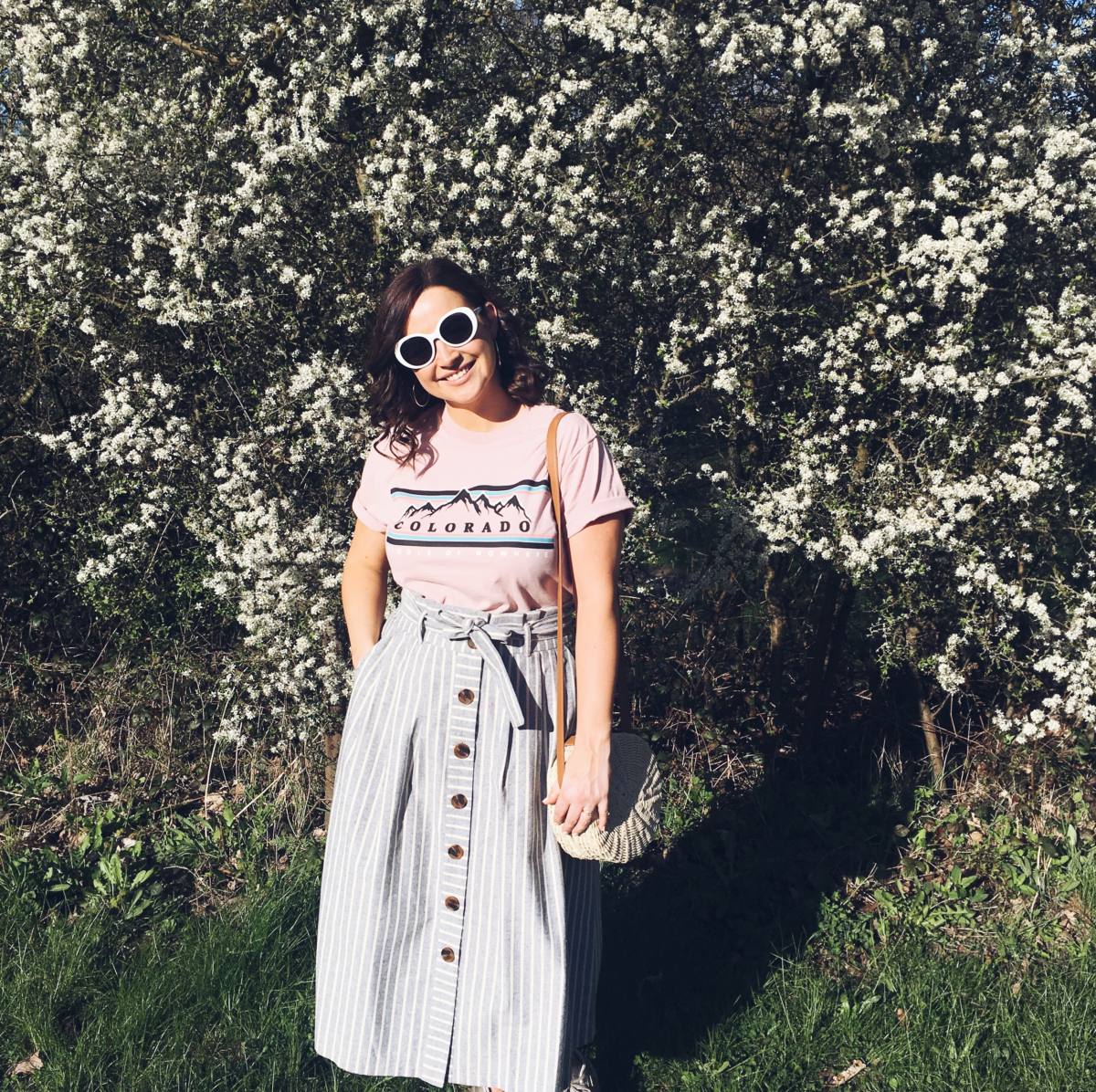 It struck me the other day that 2018 is my last full year as a twenty something. Somehow (and I'm not really sure how, because I swear I just turned 25 a few weeks ago) there are only 20 months standing between me and my thirties, an age that has always felt so grown up to me. I don't feel scared or nervous about turning 30. I feel like I've made a bloody good go of my twenties, and I'm pretty proud of everything I've achieved. The past 8 and a half years haven't all been smooth sailing by any means, but I've grown as a person, figured out a lot of stuff and made a heck of a lot of memories along the way.
In the past 6 or 7 months I've become more comfortable with myself than I've ever been before. I love the fact that I'm no longer the least experienced person in the office, and there's no doubting that the stability and security that comes with growing up has made life a hell of a lot easier.
But still there's something about being in this last phase of my twenties that makes me feel really nostalgic. I think about this past decade and all of the possibilities and opportunities it has held and it feels a little bit bittersweet that this season of my life is coming to an end.
Because despite all of the racking insecurities and crappy jobs and endless uncertainty, my twenties have brought so many incredible things into my life. It has been a technicolour decade, full of vivid memories and life changing moments.
I met my lovely husband when I was 20, and we've spent the last 8 years growing up together, buying a home, getting married. I've had countless brilliant work opportunities, from flying to Hong Kong at the drop of a hat, to attending London Fashion Week shows, and now, leading a team of kickass brilliant women. And I've made so many fun, carefree memories with my friends - watching the sunrise over Glastonbury, dancing until 5am in a Parisian bar, raucously celebrating our big life moments together at every opportunity.
And I worry that the next decade will bring an end to all of that. Not to the fun or happiness, which I know will continue no matter what age I am, but to the selfishness. To being able to drop everything to head off on an amazing trip, or being able to take those career risks that don't necessarily scream stability and security.
Because there's no denying that our thirties are the start of a new chapter, whatever that looks like. It's inevitable that at some point in the not too distant future, we'll be swapping evenings of Prosecco and dancing for play dates and baby chats. The girls holidays will be put on the back burner while we all save for our dream homes, and there will reach a point where Sam and I have to stop living life on a YOLO basis and start thinking a little bit more sensibly.
And I know that the new chapter will be filled with just as much magic and excitement as my twenties have been. But there's no denying that it will be a different kind, a type that I'm not ready for just yet. For now, I want to embrace every last drop of the freedom and selfishness that comes along with being a twenty something. I want to keep saying yes to the spontaneous road trips and the weekends away and the holiday splurges for just a little while longer.
I want to turn 30 knowing that I've truly embraced this wonderful decade and all of the opportunities it has allowed me. I can feel the end of this stage of life creeping up on me and my friends around me, and I want to make the most of every single minute while we still can. And that's exactly what I'm going to do.
SHOP THE POST
[shopr_shopthepost collection="topshop" size="large"]