5 Things That Have Made Me Feel Better Recently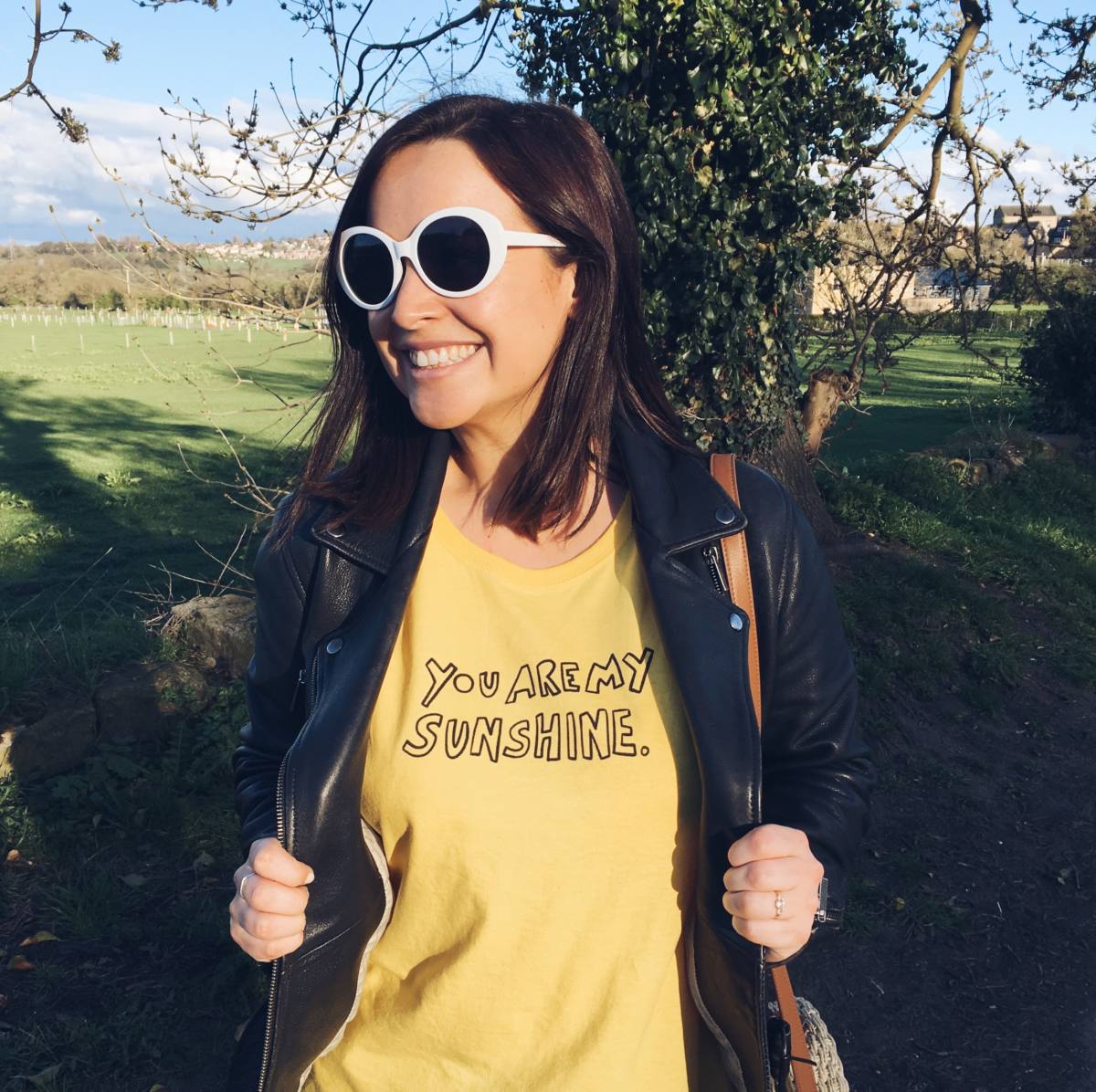 Guys, I have to tell you all - I am feeling good recently. For the first time in a really long time, I'm feeling happy, confident and much more myself. I seem to have found a new little pot of energy that I haven't been able to access for a while, and after a long time spent feeling unproductive and uninspired, I am loving it. I'm sure the weather has helped with the recent spring in my step, but there are a few other things I've been actively doing that I know have contributed too. And I wanted to share them with you all today, both as a little source of inspiration for anyone who's currently feeling in a rut, but also to remind myself of things that help if I find myself feeling low again in the future.
Here are 5 things that have made me feel better recently...
Buy my t-shirt here
1) Getting some exercise
I hate to start this list with something as cliche as exercise, but if I'm being truly honest with you all, I believe that introducing regular exercise into my routine has been the biggest game changer to my mood and general energy levels. For the past month or so I've been trying to squeeze in a couple of HIIT workouts and a short run or two each week, and it's got me feeling good!
Not only are the endorphin highs totally worth the sweat, but it's great to feel my body getting stronger and tighter after months of being a complete and utter sloth. I've noticed that I'm no longer breathless when climbing the steep hill near our house and I swear the exercise is responsible for my glowy skin too.
2) Spending a little bit longer on my beauty routine
Speaking of skin, another thing I've been doing recently is spending a little bit longer on my beauty routine. I'd become so lazy with all things skincare and I wasn't making any real effort where my appearance was concerned. Unsurprisingly, I was feeling pretty crappy about myself and I just didn't look all that healthy.
For the past few weeks I've been making the effort to spend a bit more time on myself - nothing too arduous, just making sure my skin is always exfoliated and hydrated and blow drying my hair every now and then. I've also been putting a bit of fake tan on once a week, and I swear that extra bit of colour makes all the difference!
3) Cutting back on sugar and booze
I've never really had a sweet tooth, but during those cold winter months, I have to admit that I became more than a little bit partial to a bar of chocolate or a slice of cake. Sam and I had also got into a bad habit of having a few too many mid-week drinks after stressful days at work, and with our holidays coming up, we knew we had to make a change.
At the same time as I started exercising more regularly, I also made the decision to cut back on sugar and booze. Notice that I said cut back rather than cut out - this is about feeling good rather than depriving myself of everything I love! Cutting back on both has made it much easier to get up in the mornings and my energy levels are much improved.
4) Treating myself
I've spent a lot of the past few years saving, both for our house and our wedding, and as a result, it's been a really long time since I really treated myself. Sure, I've replaced essentials along the way and picked up the odd lippy here and there, but no real splurges or treats.This year we realised that while there are still things we need to keep saving for (like a new kitchen and bathroom!), we don't have an immediate deadline anymore.
That's meant that we've been able to loosen up a bit and spend some of our money every month on treats - whether that's booking the fancier hotels for our trip, or allowing myself to pop into Topshop on my lunch hour. It sounds superficial, but spending a little bit of the money I work hard to earn on myself has made me feel really happy. Plus, never underestimate the power of a new outfit to transform a mood!
5) Being in the moment more
This last point has come as a result of my slower living challenge that I've been blogging about for the last few weeks. Making a real effort to slow life down and focus on the aspects that are most important to me has helped me to not only be more productive in the areas I need to be, but most importantly, has allowed me be in the moment more.
I feel like my brain has been less frantic and full recently, and I've been able to live life one day at a time rather than rushing ahead and worrying about next week before this one is even done. I've also been making a real effort to soak in the special moments - even something as simple as just walking along the canal in the sunshine with Sam. These are the moments that really matter in the grand scheme of things, and I've been trying my best to truly live them.
What's been making you feel better recently?