My Slow(er) Living Challenge: Week 6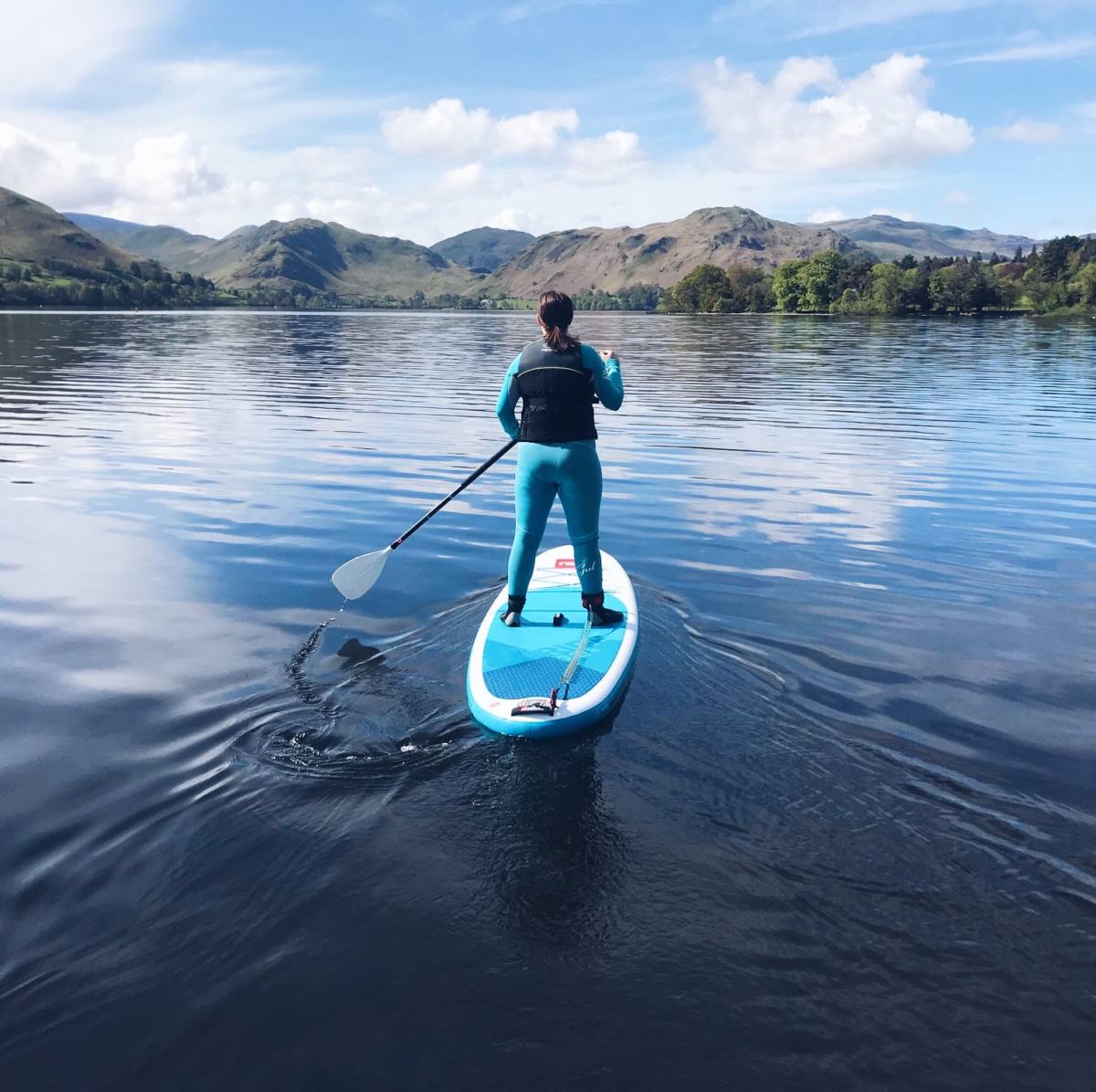 Can you believe I'm already half way through my slow(er) living challenge? I'm so pleased that I've been able to keep it up each week and I've really enjoyed the challenges so far. I've already learnt a lot about myself and the things that make me feel happy and well, and there's still 6 more weeks to go. This week's challenge was all about getting outdoors, and I'm not gonna lie, I nailed it! Keep reading to find out more about what I got up to and what I learned...
The Challenge
This week's challenge was all about getting outside more. My job is very desk based and I work from home for half the week, so some weeks a few days can pass without me even leaving the house. I know that spending time outdoors and getting some fresh air does me the world of good, so I was determined to make a real effort to fit it into my schedule this week.
Did I manage it?
Yes! I actually managed to spend tonnes of time outside last week, and I feel all the better for it. I spent pretty much all of bank holiday Monday in the garden in the sunshine which was great, and I walked about 4 miles around London on Tuesday evening. I made sure to get out for a short walk each day too, but the weekend was when I really went for it with this challenge! We were up in the Lake District and the weather was glorious, so we spend the weekend walking in the fells, paddle boarding on Ullswater and relaxing in the outdoor hot tub. It was the perfect place to enjoy this challenge as it makes you realise just how gorgeous the great outdoors is.
What did I learn?
I think the biggest thing I learned this week is that I'm actually quite an outdoorsy person. I've never put myself in that category before as I'm a real homebird and love spending time all cosy indoors, but as I get older, I'm really embracing the benefits that come with getting outside.
As an anxious person, there's something about spending some time out in nature that really helps to calm my mind and give me a bit of breathing space. After a pretty rough day on Friday, getting out on the lake on Saturday morning was the best possible way to turn my brain off for a few hours - it's hard to concentrate on anything else when you're soaking up such gorgeous views!
Unsurprisingly, spending so much time in the fresh air also helped me sleep better, which is great as I really noticed the positive effects that has during week 5 of the challenge. Plus, I realised that I love the countryside SO MUCH, and I'm now harbouring a little obsession with trying to convince Sam we need to sell up and move somewhere more remote and peaceful...
What's next?
This week's challenge is one that I know will be a really struggle for me! I'm going to be attempting to make my mornings a little bit slower paced to see what effect that can have on the rest of the day.
I'm SUCH a morning person and have usually reached for my laptop and started working before I've even had the first cup of tea of the day, but this week I'm going to be challenging myself to spend that time reading or writing or even just watching TV in bed instead. Wish me luck!