5 Ways To Prepare For A Big Trip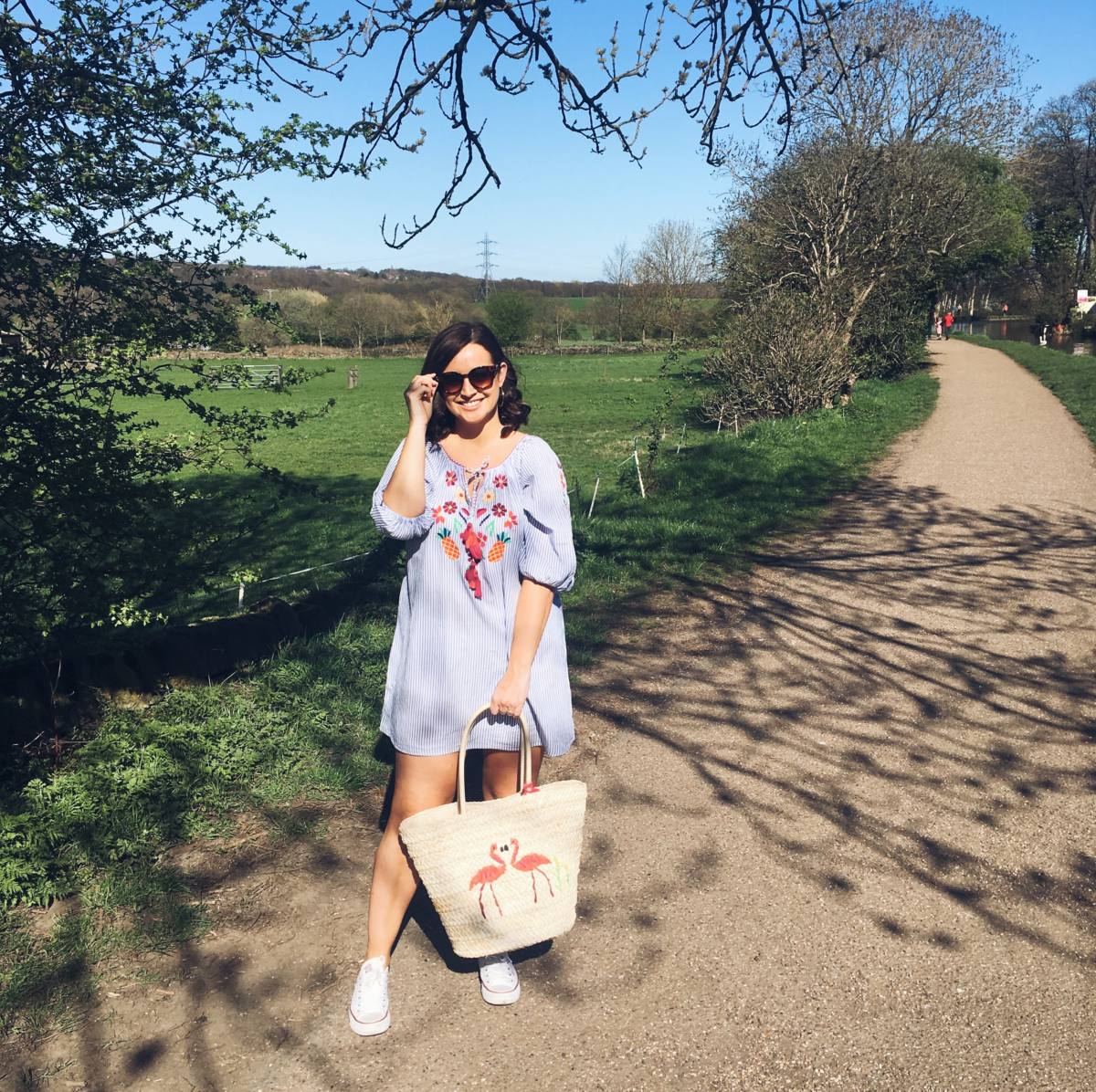 Soooooo, as you'll probably already know if you're a regular reader or follow me on social media, Sam and I are off on a US West Coast road trip next week! You'll already know because, despite trying, I absolutely cannot stop banging on about it. I have genuinely never been this excited for a holiday before - not even when I was 7 and my parents took us to Florida and I had an autograph book to collect signatures from all of my favourite Disney princesses, and that's saying something.
You see, Sam and I aren't really "big holiday" people. In fact, in the 8 years that we've been together, we've never been away for longer than 9 days, and even week long holidays are a rarity to us. We prefer to take the little and often approach when it comes to trips, which means that our holidays have always been more city break than long haul.
But for this trip we're away for a whole 16 days, and I'm quickly realising that getting ready for a longer holiday like this takes way more preparation than a short and sweet city break. There's no packing the suitcase the night before and hoping you'll be able to find a parking space near the airport. Nope, prepping for this holiday has required lots of organisation and a whole lot of lists.
So today I thought I'd show you how we've been getting ready for our hols (I say we, but I totally mean I, because my so-laidback-he's-horizontal husband hasn't so much as located his passport yet) - hopefully it'll be useful for anyone else who's jetting off this summer!
Here are 5 ways to prepare for a big trip...
1) Have a good old pamper
One of my favourite things about going on a proper holiday is having an excuse to have a good old pamper. I have two big tips here, and the first is to get your beauty appointments booked in advance. I'm useless and usually end up leaving it until the last minute and then get grumpy and stressed when everywhere is fully booked. This time I've got my hair, nail and lash appointments all scheduled and I can't wait to get beautified!
My other tip is to get everything sorted in advance so that you can spend the night before your holiday having a good old pamper at home. I like to make sure I've had a proper exfoliate, popped a bit of fake tan on and blow dried my hair. That way you can arrive at the airport feeling like the very best version of yourself.
2) Make a holiday admin list
As much as holidays are supposed to be fun and relaxing, there's also a certain amount of admin that needs to be done beforehand to make sure that everything runs smoothly. Printing out boarding cards, sorting travel insurance, buying foreign currency, booking a cat sitter - there's so much to do that quite often the run up can be pretty stressful.
I like to make a good old list a few weeks beforehand so that I can a) be sure I don't forget anything, and b) spread all of the holiday admin out over a few weeks so that I'm not running round like a headless chicken the day before we fly. If you want to take the organisation even further, type it up and save it somewhere on your laptop - that way you don't need to make a fresh list every time you go away.
3) Try all of your outfits on
Now I know that this might sound like a bit of an extreme pre-holiday task to some of you, but trying all of your outfits on in advance is my very best packing tip. Not only will trying everything on together give you a definitive list of the clothes and accessories you need to take with you, it will also stop you from throwing in any unnecessary pieces "just in case".
I always try and do this a few weeks before the trip - that way you still have enough time to go shopping if you realise that you're missing anything vital. More than anything, this is just a really fun task to do and will fuel your holiday excitement no end!
4) Clean your house
This might seem like an odd bit of advice to appear on a list about prepping for a holiday, but believe me, cleaning your house before you go away will make those holiday blues SO much easier! There's nothing worse than being sat on the plan home knowing that you'll be walking into an absolute bombsite when you get back.
I always like to change the bedding and make sure everything is nice and tidy before we leave - that way, you can embrace all of your home comforts on your return, rather than wanting to sob at the gigantic pile of washing you didn't put away before you left.
5) Tell people you're away
I'll never forget being stood at the counter in Barneys in New York, about to buy the fancy watch I'd saved up for months to be able to afford and being told that my card had been declined. I had plenty of dosh in my account, but when I called the bank they informed me that they'd frozen my account as they'd assumed from all of the spending abroad I'd been doing that my card had been stolen.
Ever since that embarrassing moment I've made a point of always calling the bank before we go away to let them know I'll be using my card abroad. It's also a good idea to let a neighbour or your landlord know if you're gone for more than a couple of days so that they can keep an eye on your house, and don't forget that all important out of office so that people know not to expect a reply from you while you're ordering yet another cocktail by the beach...
How do you like to prepare for a big trip? Do you do any of the things on this list?