Making Ordering Easier at McDonald's – Part 2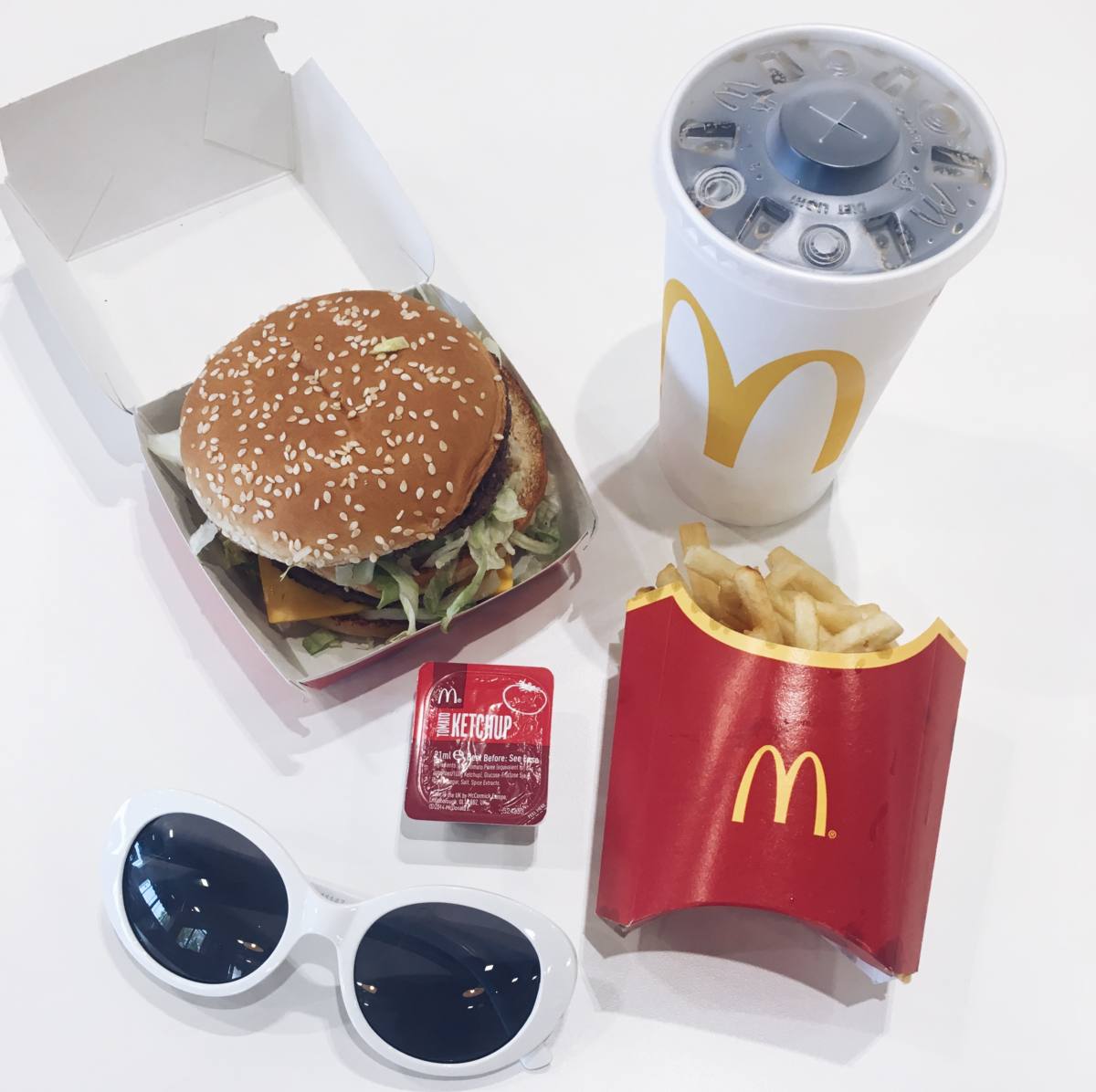 Remember back in May I told you about how McDonald's was making ordering easier for customers by offering a simple to use Click and Collect app? Well, that's not the only way that they're innovating their service to make it a more enjoyable experience for everyone involved. No, they've also rolled out table service. I know, I know, I was also a little bit confused when I first heard about it, but thankfully the lovely team at McDonald's invited me down to learn more, and I left the restaurant as a total table service convert.
The process is simple - you head to a digital kiosk to place your order and then find a seat in one of the designated zones (the zones are marked with overhead signs, making them easy to locate). A member of the crew will then deliver your food to you at your table and check that you have everything you need, before leaving you to enjoy your meal.
When I learnt more about the concept and why it might be useful, I was totally sold.
If you've ever visited McDonald's with kids, you'll know that it can be a total nightmare to try and keep hold of their hand while also balancing your tray of food and drinks and trying not to spill it everywhere. But there are loads of other reasons why people may struggle to carry their food from the counter to their table - maybe they've been out shopping and are struggling to balance their tray with their bags, or maybe they're elderly and their balance isn't what it quite was.
Having the food delivered to the table takes the stress out of dining in so many situations, and generally makes McDonald's accessible for more people. Plus, it gives the crew the opportunity to interact with the customers more and build valuable soft skills from working front of house.
Building those skills and supporting the wider team is something that is incredibly important to Anne Wainwright, one of McDonald's' franchisees who has now been running her own restaurants for over 10 years. I had the opportunity to catch up with Anne and find out what it's really like working behind the scenes for one of the biggest brands in the world, and I was really inspired by her passion.
You could be forgiven for thinking that running a restaurant is as simple as serving food and making sure the customers are happy, but there is a whole lot more to the job than that. Anne is responsible for growing and developing huge teams, as well as ensuring that her restaurants are a pillar within the community, whether that's by volunteering, supporting local grassroots sports teams or just making sure that customers are getting the interaction that they need in store.
If there was one thing that really stood out for me after my visit from McDonald's, it's that this is a business who isn't sitting still. Instead, they are putting the customers at the heart of their decision making, transforming their restaurants to keep them relevant, and becoming increasingly passionate about investing and supporting the communities around them
* This post was sponsored by McDonald's, but as ever, all thoughts and opinions expressed in this post are my own.