4 Mistakes I've Made On My Blogging Journey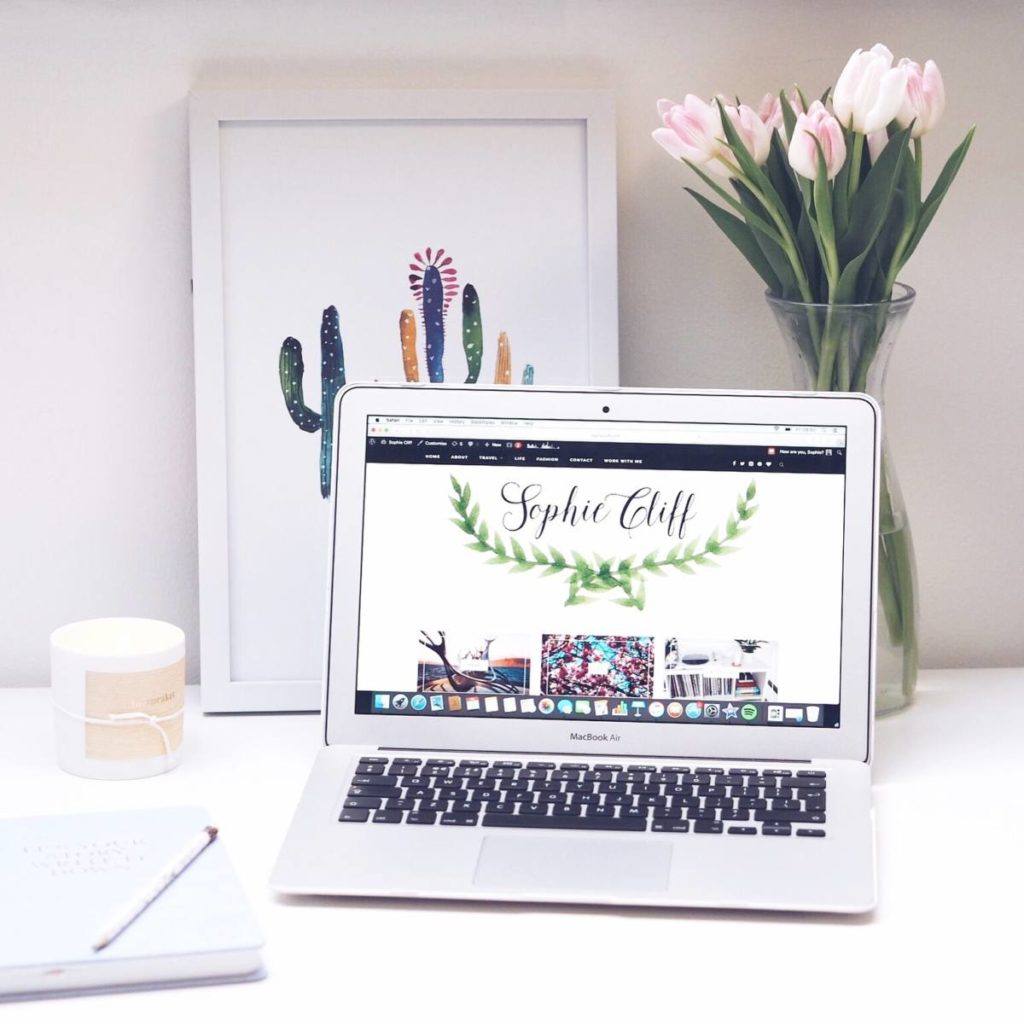 It's hard to believe that I've been blogging now for almost 4 years. I still remember pressing publish on my very first post and feeling a heady mix of both nerves and excitement, and 850 posts later, I still get a little bit of a thrill whenever I see a post go live. Blogging has without a doubt been one of my greatest joys over the past 4 years, but it's also brought plenty of frustration too. Just a couple of months ago I was feeling despondent and uninspired - so much so, I actually considered giving the whole thing up. Thankfully I stuck with it and am back in my groove again, but it got me thinking abut some of the mistakes I've made on my blogging journey.
And I thought I'd share some of there with you today in the hope that you guys can all avoid them!
1) I forgot why I started blogging
When I very first started this blog back in December 2014 I had a very clear mission in mind - I wanted this space to be my creative outlet and I wanted to connect with like minded people. It was as simple as that! Somehow over the years I lost sight of that - perhaps it was the hundreds of blogging guides I read, or simply a desire to keep on improving, but I forgot why I started blogging.
In the past couple of months I've really gone back to basics - writing the posts I love, connecting with new bloggers and remembering why I fell in love with blogging in the first place. And do you know what? It's paid off.
2) I became too obsessed with the numbers
I think any blogger who tells you they've never become obsessed with the numbers is probably fibbing, because I'm fairly certain at one point or another we've all focussed on the stats far too much. And who could blame us when there's so much to focus on? From page views to Instagram followers, it feels like there's always a new stick to beat ourselves with, and I definitely fell down the Google Analytics rabbit hole for a little while.
Earlier this year I deleted the Wordpress app off my phone and it made such a huge difference - instead of checking in every hour to see how my most recent post was performing, I was spending more time engaging with the lovely comments you lot leave me here and on social media, which in turn made me remember that building a community is so much more important than reaching a certain number.
3) I struggled to prioritise
When I first started blogging, it was as simple as writing a post, choosing a photo to go with it, and hitting publish. Nowadays there is so much more that goes into running a blog - from managing multiple social media platforms, to shooting professional photos, to growing a following on Pinterest. I'll admit that as my blogging to do list grew ever longer, I struggled to prioritise and felt totally overwhelmed.
Around this time last year I realised that while blogging around a full time job, there was no way I could be good at everything. So instead I chose just one or two social media platforms to concentrate on. I focussed on my writing, which is what people really come to my blog for, and worried less about perfect photography. Prioritising the most important elements has not only helped to cut out some of the noise, but it's also reminded me what my audience actually want from me.
4) I got stuck in the comparison trap
Last but by no means least is a mistake I've made time and time again - comparing myself to every other blogger under the sun. It's so easy to fall into the comparison trap when everything everybody does is shared online, and this is only amplified within the blogging industry. I've been so guilty of comparing my content to super bloggers and feeling disheartened, or losing hours feeling miffed that my blog doesn't seem to be getting as much traction as somebody else's.
The truth is, us humans are all unique, and therefore so are our blogs and the journeys they will take us on. I genuinely believe that we all read blogs and follow people on Instagram because they're authentic and relatable, and the minute that you start to be swayed by what everyone else is doing, you lose that authenticity. Being true to yourself is the very best way to grow a community that cares, so stop comparing and stay in your own lane.
-
If you want to learn more about some of my blogging pitfalls and how I've turned my mistakes into successes, you might want to check out my e-course, How To Grow Your Blog With A Full Time Job. It covers everything from finding your blogging mission to growing your social media following, and for this week only you can bag it for only £55!