4 Career and Business Podcasts That Will Leave You Feeling Inspired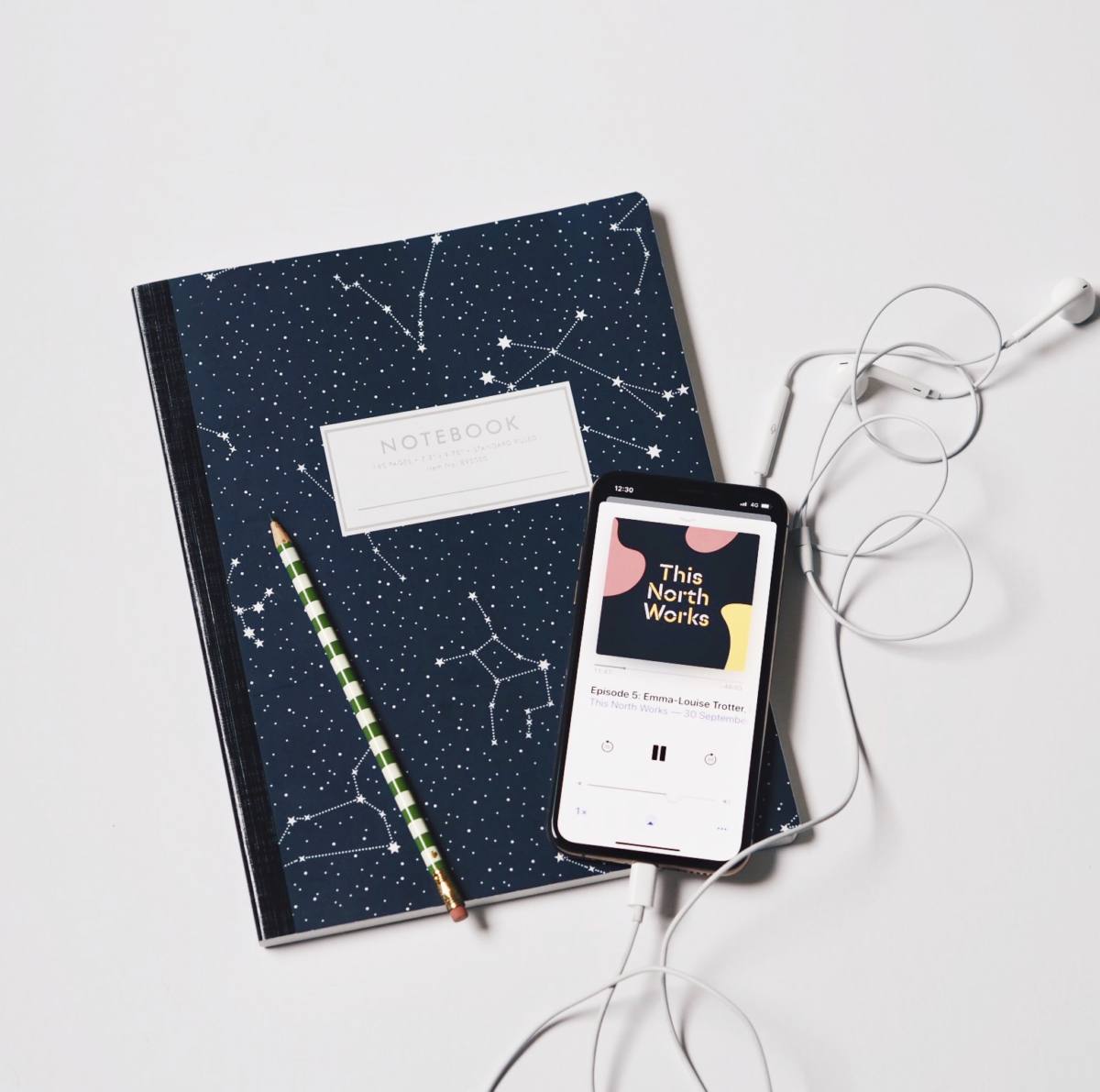 You all know by now that I love a good podcast. I listen to them all the time - while I'm on the train, while I'm cooking, while I'm getting ready - and as a result I've gathered more than a few favourites over the past couple of years. I've already written about my podcast recommendations a couple of times (you can read those posts here and here), but today I wanted to share some podcasts that put a focus on careers and business.
I'm a little bit obsessed with these types of podcasts for a couple of reasons. Mostly it's because I'm nosey, and I find it endlessly fascinating to hear about other people's career and business journeys. But I also find that they're inspiring, and I always end up coming away with practical tips to drive my own career forward. I think of them like an easily digestible self help book - all of the info with none of the slog!
So without further ado, here are 4 career and business podcasts that will leave you feeling inspired. And please do leave a comment if you've got any others to recommend!
1) Put Yourself First
I think when we're all so focussed on driving our businesses or growing our careers, we can sometimes forget how important it is to look after ourselves too. Enter Kat's brilliant podcast, Put Yourself First. Each week Kat interviews an inspiring and badass business woman and gets to the heart of how they balance their personal and professional goals. Every episode is full of practical tips and tricks, and I always come away feeling inspired.
Favourite episode: Interior design, the law of attraction and positive mindset with Victoria, Apartment Number 4
2) In Good Company with Otegha Uwagba
I'm sure lots of you will have read Otegha's brilliant book Little Black Book: A Toolkit For Working Women when it was released last year. I've read it a few times now and have found it immensely useful, so I was chuffed when my friend text me to tell me about this podcast. Otegha has a real knack for asking interesting questions and getting some really tangible tips out of her guests, so you're bound to come away with some practical tools that you can apply to your own career.
Favourite episode: In Good Company with Katherine Ormerod 
3) Letters From A Hopeful Creative
Letters From A Hopeful Creative is hosted by two of my favourite internet ladies, Jen Carrington and Sara Tasker. Each week they choose a letter from a listener about a problem or issue they're having in their creative life, and chat about the advice they would give. I love how this podcast gets right to the heart of the challenges that come with being a creative business owner, and it's so nice to know that we're not alone in our struggles. Plus the advice is always brilliant and heartfelt. 
Favourite episode: When You Have A Blog But Not A Business 
4) This North Works
Is it crass to put your own podcast on a list of great podcasts? Probably, but here I am doing it anyway! I started This North Works to champion interesting and successful careers in the north, and every week I interview a guest about how they've made the north work for them. I've learnt so much already and have never felt so happy and excited to be living and working up north - I hope you'll find it inspiring too.
Favourite episode: I can't choose, so all of them! 
Do you listen to any of these career and business podcasts? Do you have any others to recommend?