Christmas Gifting With A Personal Touch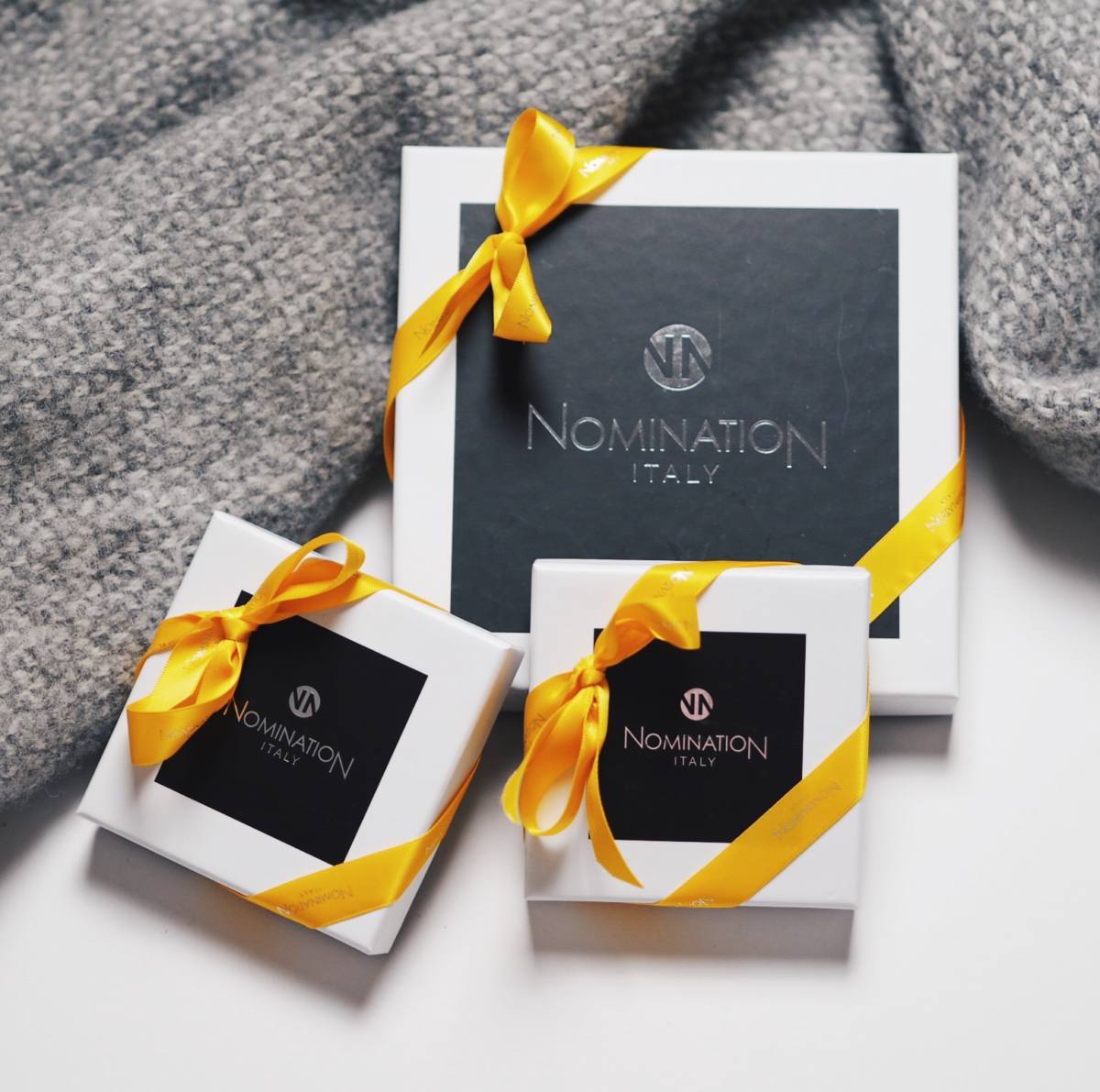 It's no secret around here that I love Christmas, and one of the reasons I get so excited about the festive season is that it's the perfect opportunity to treat the people I love. Finding the perfect gift for someone gives me those warm, fuzzy feelings that Christmas is all about, and I love that feeling when you just know that you've nailed it. I'm usually pretty good at coming up with gift ideas, but one person I always struggle to buy for is my Mum. My Mum does such a lot for us, and so I always want her to feel loved and treated at Christmas time. But she's also a bit of a shopaholic, meaning that if I pick up something I know she'll love, she might have already treated herself to it!
For that reason, I like to go with something a little more unusual, choosing a gift that can be personalised to her. In the past I've had prints and photo books made, or put together a bespoke girly day out for us to enjoy with my sister. But this year I opted for jewellery - something she can wear everyday and be reminded of just how much we love her.
You might remember the beautiful Nomination Italy bracelet I created for myself last month - well I had just as much fun choosing one for my Mum! You can choose charms in gold, silver or rose gold, and as my Mum is quite girly and feminine, I decided to go for rose gold.
First up, I chose mine and my sister's initials in charms that were embellished with gemstones. We're a very close knit little trio and we definitely consider each other our best friends, so I knew my Mum would love this little reminder of her girls. Next up I chose one of the unity charms, which represent the strong, unconditional bond between mother and daughter. I really look up to my Mum, so I hope that this little charm will remind her just how much she inspires me. And finally, I added a little four leaf clover - my Mum has always drummed into my sister and I that we might not have as much money or prestige as other people, but that we're so lucky to have such a close family and so much love surrounding us, so this felt like the perfect charm to sum up her approach to life!
To sit alongside her new charm bracelet, I also chose one of Nomination Italy's stacking bracelets, again in rose gold. My Mum loves a bit of bling and sparkle, so I know this is something she'll be reaching for regularly.
And finally, as this is a Christmas gift, I picked out some seasonal jewellery for her, including a pair of snowflake earrings and a gorgeous necklace. We have so many festive traditions as a family, from visiting the Christmas markets to snuggling up in matching PJs on Christmas Eve, so I'm hoping that these new pieces of jewellery can also become a new little tradition, something she can pull out year after year when December rolls around.
I can't wait to give my Mum her gifts, and I hope she can see how much thought and love has gone into choosing them for her. If you're looking for some gifts that are a little more special this year, I highly recommend popping into a Nomination Italy store - not only do they have such a huge selection of charms and jewellery to choose from, they'll also box and wrap everything beautifully for you. Plus, this week they're running a Black Friday offer, which means you can take home a free jewellery box (worth £25) when you spend £100 or more in store.
*This post is in collaboration with Nomination Italy, but as always, all views are my own