10 Ways To Embrace The Christmas Spirit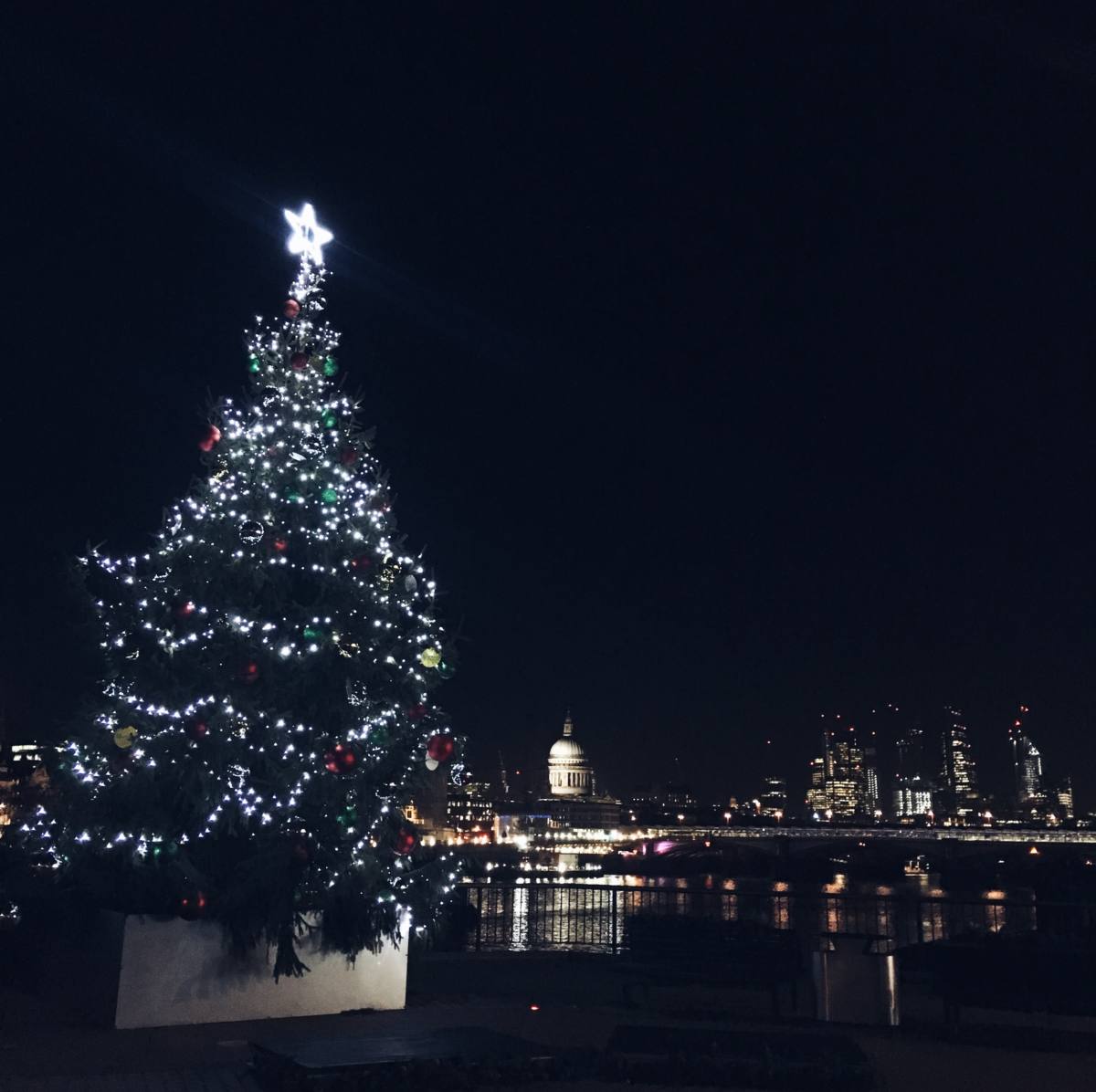 Can you believe that December is merely days away? It feels like Christmas has well and truly crept up on us this year - maybe it's because we actually had a decent summer for once! Anyway, I'm not complaining. I absolutely love this time of year, and I'm so excited to start soaking up the festive merriment. If you need a bit more encouragement to get you into the Christmas spirit, then this post is for you - by the time you've done a couple of things on this list, you'll be feeling more festive than Santa Claus himself!
1) Visit a Christmas market
You can't beat a good Christmas market to get you in the mood - twinkly lights, delicious food, and mulled wine on tap! We have a family day out to the Manchester markets every year and it's always one of my highlights of the festive season.
2) Make your own wreath
I absolutely love seeing all the beautiful wreaths appear on doors throughout December, and what could be more festive than making your own? There are tons of tutorials on Pinterest to get you started, or you could even see if there are any workshops in your local area - I'm attending one with a local florist on Friday and I can't wait!
3) Host a festive gathering
I absolutely love playing hostess, and I don't think there's any better time to host a little gathering than at Christmas! Whip up a storm, perfect your festive cocktail recipe and maybe even organise a little secret Santa swap - your guests will love it.
4) Go to the theatre
There's so much festive stuff on at the theatre at this time of year, from pantomimes to musicals to carol concerts. Find something that's bound to get you in the Christmassy mood and make a day of it - this year I'm going to see The Nutcracker performed by Northern Ballet with my lovely friend Jess.
5) Embrace all of your little traditions
We all have those little traditions that mark the start of the festive season. For us it's whipping out the Christmas tea towels from the back of the drawer and having an M&S party food buffet while we put the tree up - once those two things are done I feel like the season has really started!
6) Watch all the cheesy Christmas movies
I know some people (my husband included) hate the schmaltzy Christmas films that dominate the channels at this time of year, but I always find them so heartwarming, no matter how predictable! Netflix have got so many festive films up this year, so put your favourite PJs on, make a hot chocolate, and snuggle down.
7) Read something festive
If reading is more your thing, then there's plenty of Christmassy novels to get your teeth stuck into too! I've just finished One Day in December, which was the perfect, easy to read, happy ending book we all need at this time of year.
8) Christmas radio
I have to admit that I've been embracing Heart Extra Christmas since early November, but now that December is almost here I'm going to be turning it up even louder! There's something about listening to Christmas music while you work that just makes this time of year feel even more magical.
9) Get crafty
Remember when you were little and would spend the whole of December making Christmas crafts at school? This year, why don't you try and bring a little bit of that magic back by getting crafty at home? Bake reindeer cookies, make your own tree decorations, or even practice some calligraphy on your Christmas cards.
10) Give back
Of course, the real spirit of Christmas is in giving back and helping those less fortunate than yourself. Make sure you carve out some time during the next few weeks to volunteer your time or donate what you can for charity - maybe you could even adopt a reverse advent calendar and give a little something back each day?
How do you like to get into the Christmas spirit?