Two Brand New Projects For 2019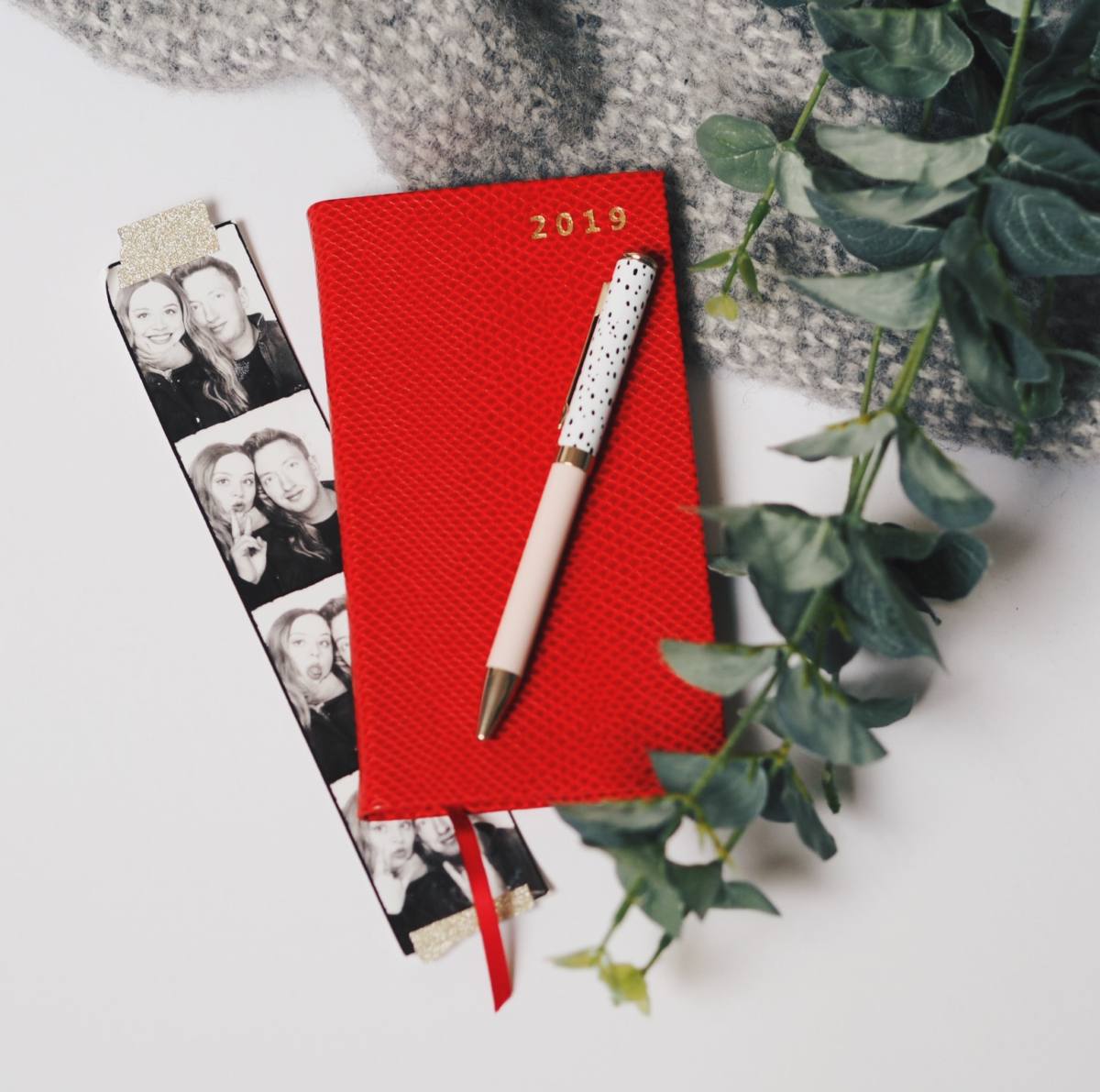 Happy Monday, you lovely lot! The last one of 2018 - how crazy is that? Tomorrow will mark the first day of a brand new year, and I am so ready for it. I love this time of year, when the chaos of Christmas dies off and suddenly we have much more time to spend however we please. I'm the sort of person who craves fresh starts and empty notebooks, and as a result, I always enjoy January. This year I'm particularly excited because I have two brand new projects to share with you all! I've been working on both for a little while, and the start of a brand new year felt like exactly the right time to launch them into the world. So here goes...
Practical Positivity - my new podcast!
Some of you might know that last year, I launched This North Works and dipped my toes into the world of podcasting. I quickly realised that I absolutely LOVE podcasts, and have been itching to get stuck into more ever since. And so, while This North Works isn't going anywhere, I set my sights on creating a new podcast that was more closely linked to this blog and the topics I write about here.
Enter: Practical Positivity. There will be new episodes released weekly, and I'll be chatting about all the lessons I'm learning as I try to get the most out of life. There will be tips to help you squeeze more joy out of your everyday, attitude hacks that will help you feel more confident and secure, and a whole load of practical positivity.
There are already three episodes live for you to check out (just search Practical Positivity in your podcast player), and if you like the idea, I'd love it if you could subscribe, rate and review the podcast on iTunes! Also, if you have any ideas for topics that you'd like to hear me chat about in future episodes, be sure to get in touch and let me know.  
A little while ago, I asked on Instagram about what the biggest challenge you were facing in your life was. Overwhelmingly, the answer was balance. Work-life balance, balancing your day job and your side hustles, balancing your career with family life. It seems that for most of us, trying to keep all the plates spinning is an everyday struggle, and it's taking up an awful lot of time, energy and headspace.
Balance is something I've struggled with all of my life. I'm a people pleaser and an overachiever, and as a result, I was always squeezing more and more into my already overwhelming schedule. I was constantly drained, endlessly tired, and I found myself burning out on a regular basis.
At the start of last year I knew I needed to make a change. I knew I had to go back to basics and take back control of my own life. And that's exactly what I did! I ended 2018 feeling more balanced, content and blissed out than ever before, and I wanted to share how I got there. Because life doesn't have to be a never-ending juggle of commitments and obligations and stress. It can be joyful and calm and exciting and freeing.
And so I decided to create a new e-course. It's called The Art of Balance - an e-course to help you balance your life and find more time for joy, and it does exactly what it says on the tin. Over the space of four modules (released weekly), we'll use tried and tested exercises and techniques to help you take back control of your own life and find balance. We'll get to the heart of what a perfect schedule would look like for you, and then we'll put a plan in place to get you there.
As well as the weekly modules, you'll also have access to downloadable worksheets, a lively and encouraging Facebook group to support and guide you on your journey, and there's the option to add a coaching call and email support from me too. All that for £60 (+VAT), and as this time of year can leave lots of us feeling skint, there's also a payment plan available.
The course will start on 7th January, so if you want to get going when all the other students do and take advantage of their support and encouragement, I'd highly recommend signing up this week. The course will close for new students on January 31st, and will be more expensive when it reopens later in the year.
So if you're ending 2018 feeling burnt out, run down and exhausted, why not choose to make a little investment in your own happiness and contentment for 2019? Let me show you that life doesn't have to be so hectic.
-
Phew, writing this post has got me feeling very excited about the new year ahead! Who's with me on making it a bloody brilliant one?