Introducing: The Mindset Masterclasses...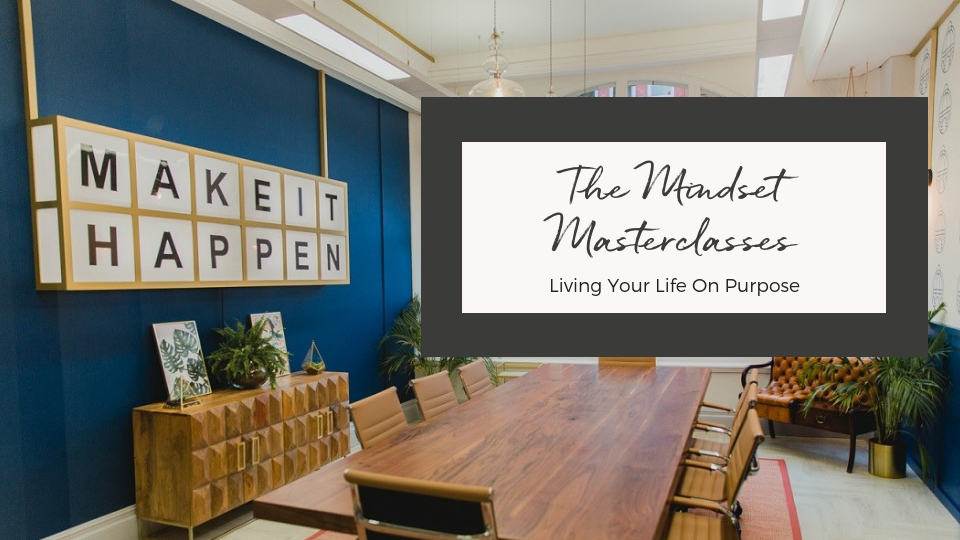 One of my big goals for this year was to spend more time connecting with you, my lovely readers. We've been getting to know each other for a long time now, haven't we? Emailing over important topics, chatting in DMs about our favourite books, offering each other advice in the comments of these blog posts. It's without a doubt my favourite part of running this blog - I am never happier than when I receive an email or a comment from you to let me know that my posts have inspired you in some way, or that you can relate to how I'm feeling. It makes all the time and effort I pour into this space completely worth it. But as wonderful as all of those interactions are, nothing beats getting together in real life, does it? I'm a big believer that magic happens when like-minded people get in a room, and so I made it my goal to facilitate as much of that as possible this year. I've toyed with how to do it in a way that would work best. Coffee dates? A gathering in a pub? Panel events? All day conferences? But what I've settled on is this: The Mindset Masterclasses.
The Mindset Masterclasses will be small, personal workshops hosted by me. They'll cover a variety of topics related to improving our mindsets and squeezing more joy out of life, and my intention is for us all to get together while also learning something useful. The workshops will be relatively intimate, with only 10-15 tickets available for each one - that way, we can really get to the heart of some meaningful conversations, and leave with some new friends as well as plenty of tools and techniques to help us live more joyfully.
I'd love to be able to take The Mindset Masterclasses on the road if there's enough demand (leave me a comment if you'd love to attend a workshop near you!), but we'll be kicking off next month with the first one in my home city of Leeds. This first masterclass will be all about living life on purpose - we'll be saying goodbye to the expectations other people have for us, getting clear on how we want our lives to look and creating an action plan to get there. We'll also delve into some of the mindset blocks that hold us back, and make sure you're armed with tools and techniques to fight those limiting beliefs in your head.
If you'd love to join us, you can find tickets and all of the details here. The venue is absolutely beautiful, and it will be such a fun couple of hours spent dreaming big, putting our positive pants on, and generally being inspired by each other. Plus, hot drinks (and of course, SNACKS), will be included in the ticket price.
If you have any questions at all, please let me know, and don't forget to shout about which locations you'd love to see The Mindset Masterclasses in. Plus, if you have any ideas for topics that you'd love to delve into at one of these masterclasses, please do get in touch!